Oregon Senate passage in March of Senate Bill 554 — under which firearms would be banned in the Capitol and other state buildings and local governments, school districts and universities would be allowed to set their own rules expanding gun prohibitions — has sparked a push for county-level "Second Amendment County" ordinances seeking to stop local enforcement of firearm laws enacted by the state. The state bill is currently under consideration in the state house of representatives.
A proposed ordinance in Yamhill County was up for discussion in Wasco County last week, brought forward by Commissioner Steve Kramer. "We all take an oath of office, to uphold not just the U.S. constitution and the Oregon constitution, but also 'the laws thereof,'" said Kramer in introducing the discussion. "Senate Bill 554 has been pretty contentious in Salem, and throughout the state. I've had many conversations with folks throughout Wasco County on this issue, and it's a serious issue that we need to have a discussion on," he explained.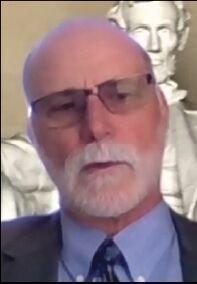 Kramer said he had asked Wasco County District Attorney Matt Ellis, County Legal Council Kristen Campbell and Wasco Sheriff Lane Magill to look at the proposed ordinances so the commission can fully understand all the legalities of having a "second amendment county" as proposed in Yamhill, Wheeler and Columbia counties. "We want all the information available, so that no one is damaged through this process, so that we all remain whole as a county," Kramer explained.
Campbell said she had reviewed several of the proposed "second amendment county" ordinances. "These ordinances prohibit the use of county resources from being applied to enforce state or federal firearm laws," she said. "What that means, practically for us, is it effectively prohibits our sheriff's office and our district attorney from enforcing state and federal firearm laws, and goes further to impose personal liability on them for doing so.
"The glaring concern here for me is the preemption issue: A county cannot effectively preempt state or federal law. That is the balance that we are looking at here."
Campbell noted that a similar ordinance had been narrowly passed by ballot in Columbia County. "That county has recently filed a petition for validation with Oregon state courts, asking the courts to review, analyze and issue an opinion on the validity of these ordinances, specifically the preemption issue. That is pending in the state right now," she said.
Ellis noted the Columbia County ordinance was very similar to that of Yamhill. He also highlighted the preemption issue, which states no county or city can create a local law that will undermine federal law.
"My concerns are the same as those of Kristin, in terms of the conflict with federal and state law. I think if people are afraid of Senate Bill 554, the appropriate remedy is for the courts to declare that unconstitutional. That would be the legal remedy of striking that down."
Ellis noted that with a county already asking for a court review of this type of ordinance in Columbia County, the best course for Wasco County is to let that play out, see what the review says, and then bring this back for discussion after that.
Magill noted the issue came up in 2018 in Curry County, and the Oregon State Sheriff's Association asked for legal review at that time. That review also highlighted preemption problems.
"Based on those conversations in 2018, and here in Wasco County in 2019, and my own review, I don't think it would stand up in court," Magill said. In all the ordinances so far presented, the language is basically the same, he said.
He added, "Some of the big concerns I would have with the Yamhill County proposal is that there are a lot of contradictions within the sections of it, there's not really a lot of clarity in it." For example, the ordinance prohibits registering or tracking ownership of firearms, which the county currently does when someone applies for a concealed handgun license. "We do background checks, we track that, so there could be some discrepancies there," he said.
"There are others are red flags, to me. On the policy side, if our policy is not to enforce (a law) what ends up happening is, that makes me as a sheriff, my deputies and anyone sworn under my authority, particularly vulnerable to civil lawsuits. We could be liable to the injured party. But if I don't follow county ordinance, I can get into a legal battle."
Another concern, Magill said, is that the Yamhill ordinance talks about governmental immunity.
"Right now there is an anti-law enforcement movement to eliminate qualified immunity, nationally and in the Oregon legislature," he said. Qualified immunity is designed to protect law enforcement from frivolous civil lawsuits. "It gives us the ability to do our jobs, and if we are doing our jobs right, with the right motives, it protects us from civil liability to a certain extent." Changing that is a big concern, he said.
"But it all comes back to preemption — I don't think that will stand up in court."
He agreed with the district attorney and county council the board should wait for the issue to be ruled on by the courts in regards to the Columbia County ordinance.
He added that "as a sheriff I swore to uphold both the Oregon and Federal constitutions. It appears this ordinance would be unconstitutional and may not stand up in court. I will support both of those constitutions, and that includes the second amendment. I swore and oath to that. This (ordinance) would undermine what we do in law enforcement, and it appears to be unconstitutional," he said.
The district attorney also cautioned anyone reading the Wheeler ordinance that there were issues in how it quoted constitutional and case law. "It is misapplying case law and contradicting itself as well. I would be very cautious, it's misapplying a lot of law."
Campbell echoed the sheriff and the district attorney. "One way or another this is going to be challenged. It makes a lot of sense to watch that case and wait for that opinion. It could validate the ordinance; it could be found unconstitutional and be stricken down; or the court could parse out some of the provisions, validate some and invalidate others.
She added that this type of case does get priority in the courts, and she is hopeful a decision could be handed down as soon as May.
Kramer noted that the issue was highly charged politically, but he believed it was important to continue talking about the issue. "It's a difficult conversation that we need to have," he said.
In the meantime, Senate Bill 554 is awaiting consideration in the Oregon House.
According to a report by Oregon Public Broadcasting, the bill is one of several-gun control measures Democrats have introduced this year, and one of the first truly contentious bills to be taken up by either chamber a little more than two months into the 2021 legislative session. It now moves to the state House of Representatives, where the response from Republicans is likely to be just as chilly.
While public buildings in Oregon already prohibit guns, state law has long carved out an exception for people who hold concealed handgun licenses, or CHLs. SB 554 would eliminate that exception in state buildings, eliminate a state preemption that currently stops local entities from enacting their own bans, and increase the cost of a CHL.