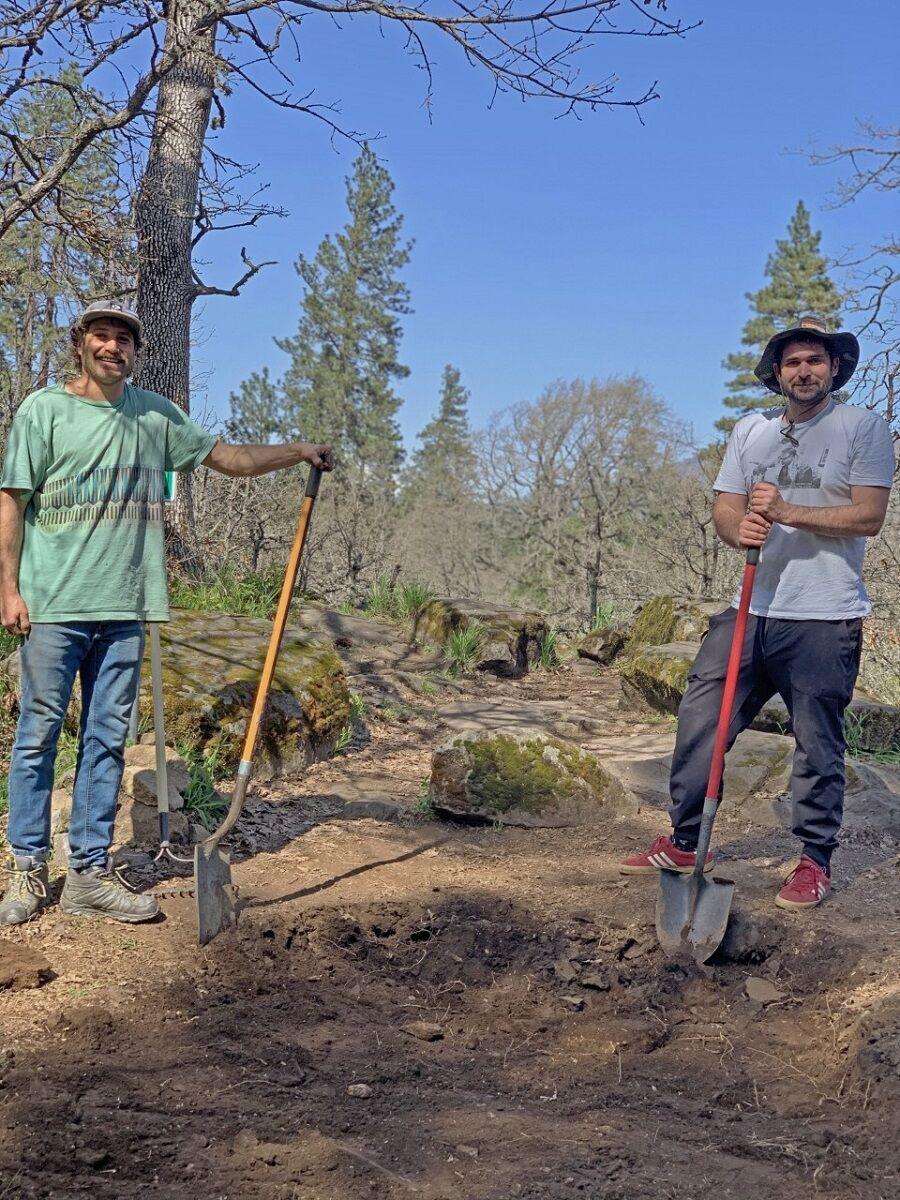 HOOD RIVER — Protect Our Parks Hood River, a non-profit parks advocacy group, is building tee-pads and removing invasive species to make Morrison Park a better place for disc golfers and others who enjoy the park.
With donations from several local businesses and a lot of sweat equity, primary builders Devin Carroll, Josh Sceva, and James Ropner have built the first four concrete tee-pads for the disc golf course, with help from Jim Klaas and others.
Disc golf is played like golf, using a plastic disc with players attempting to reach the target in the fewest throws. The tee pad is the designated area where the first throw for each hole starts.
Before POP's efforts, the park's tee-pads consisted of compacted dirt. The group got the green light to build tee-pads for the nine-hole disc golf course in September 2020 from the City of Hood River and the Hood River Valley Parks and Recreation District.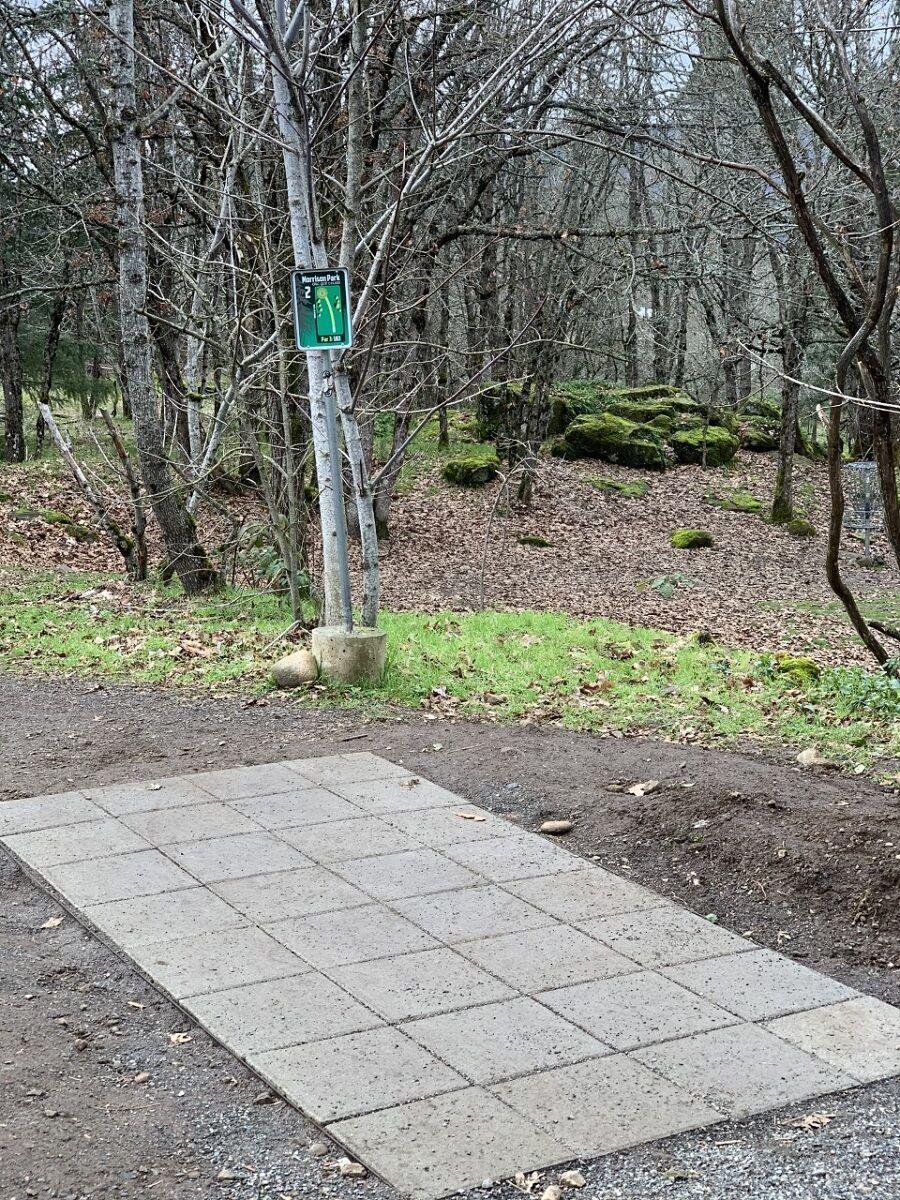 With the new construction, the tee-pads' concrete pavers give golfers a safe surface for their initial disc launch. The tee-pads installed by POP Hood River also reduce wear and tear on surrounding soil and will require little future maintenance. POP Hood River expects to finish the remaining five tee-pads by summer.
Disc golf participation has grown during the pandemic because players can maintain 6-feet of social distance while being outside with others. The cost to begin is minimal, with discs available for under $10, making it an ideal sport for people of any age or economic status.
The sport is particularly compatible with the unique characteristics of Morrison Park, one of the city's only urban forests. Miko Ruhlen, wildlife biologist and owner of Hood River Hobbies, appreciates the fact that "disc golf is a fairly low impact activity for wildlife." She also pointed out that the disc golf course is integrated with the forest and riparian elements in the park, which "provide much better habitat for wildlife than large expanses of monoculture lawn."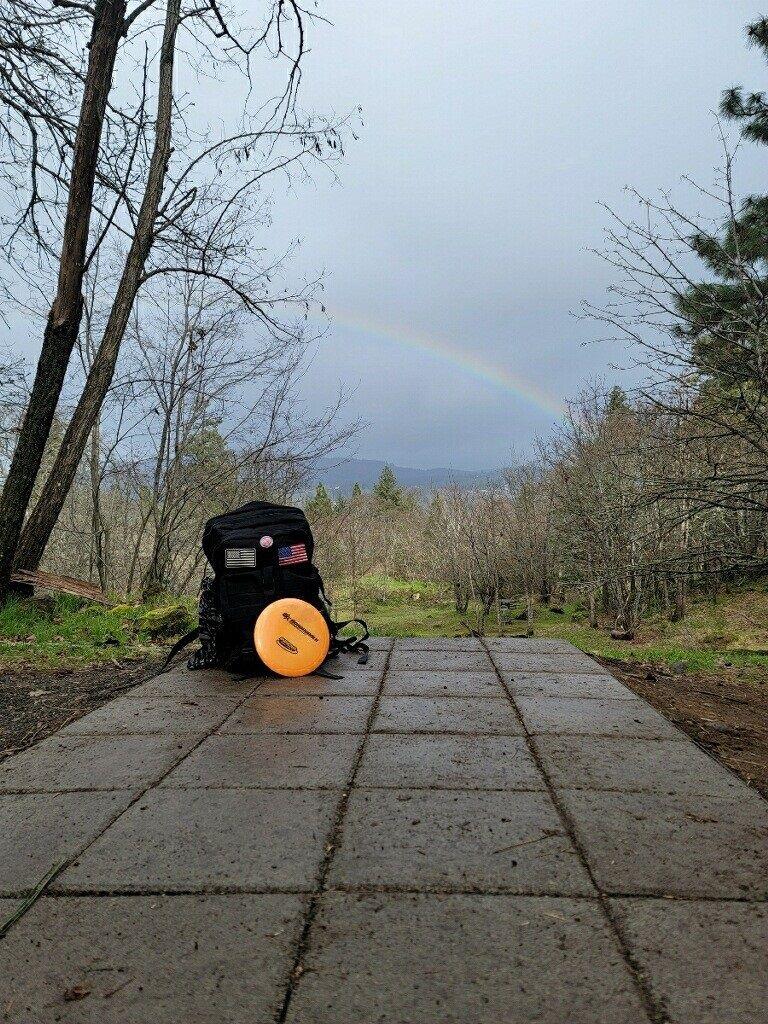 The park still has invasive species like blackberries and poison oak. A long-time park activist and POP board member, Carroll has removed many blackberry bushes and hauled pounds of trash away. "Every time I visit the park, I take out blackberries and trash," he said.
Hood River resident and POP Board Member Linda Maddox said, "Morrison is a sort of 'buffer park.'" With new housing types providing almost no green space, areas like Morrison Park provide accessible outdoor recreation, including disc golf and nature watching, all within easy walking distance of many homes.
POP welcomes volunteers to help build the remaining tee pads. Contributors and native plant experts willing to help can get contact details on the group's webpage at www.protectourparkshoodriver.com.