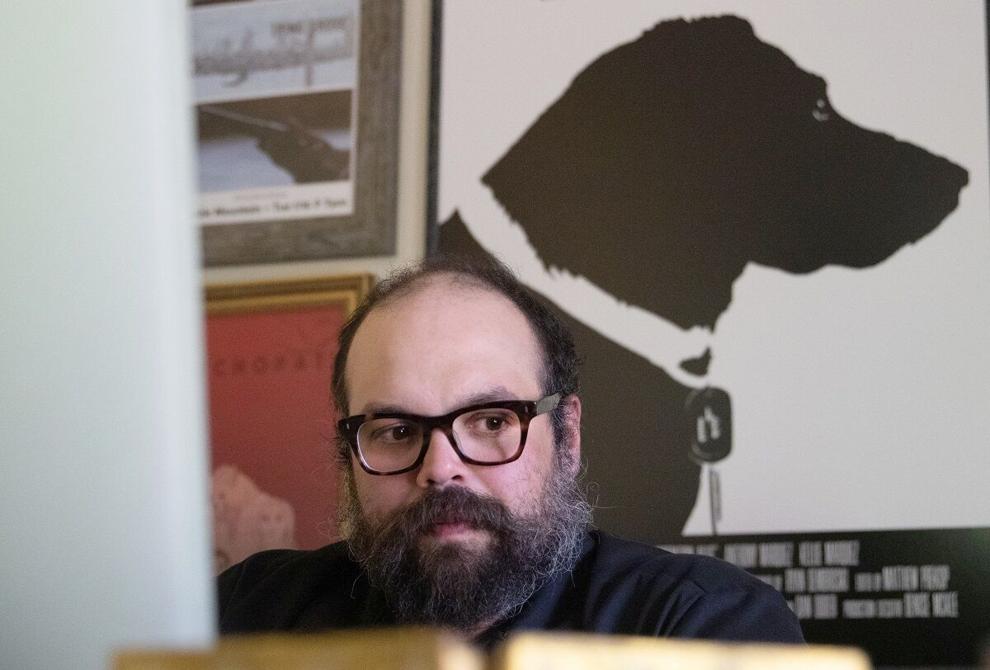 Hood River filmmakers Manny Marquez and Jesse Larvick are on a mission. Armed with lights and cameras, the duo is setting out on a five week tour of America, to tell the stories of 17 families who have lost loved ones in the line of active duty. July 12, 2011, is a day that Anthony Marquez, Manny's younger brother, will never forget. In the desert of Sangin, Afghanistan, one of Anthony's best friends in the 1st Battalion 5th infantry unit, Robert Greniger, was killed in action. Anthony watched as the helicopter transporting Greniger flew over the horizon. The next time he would reunite with his brother in arms, was in Fort Snelling National Cemetery in Minnesota.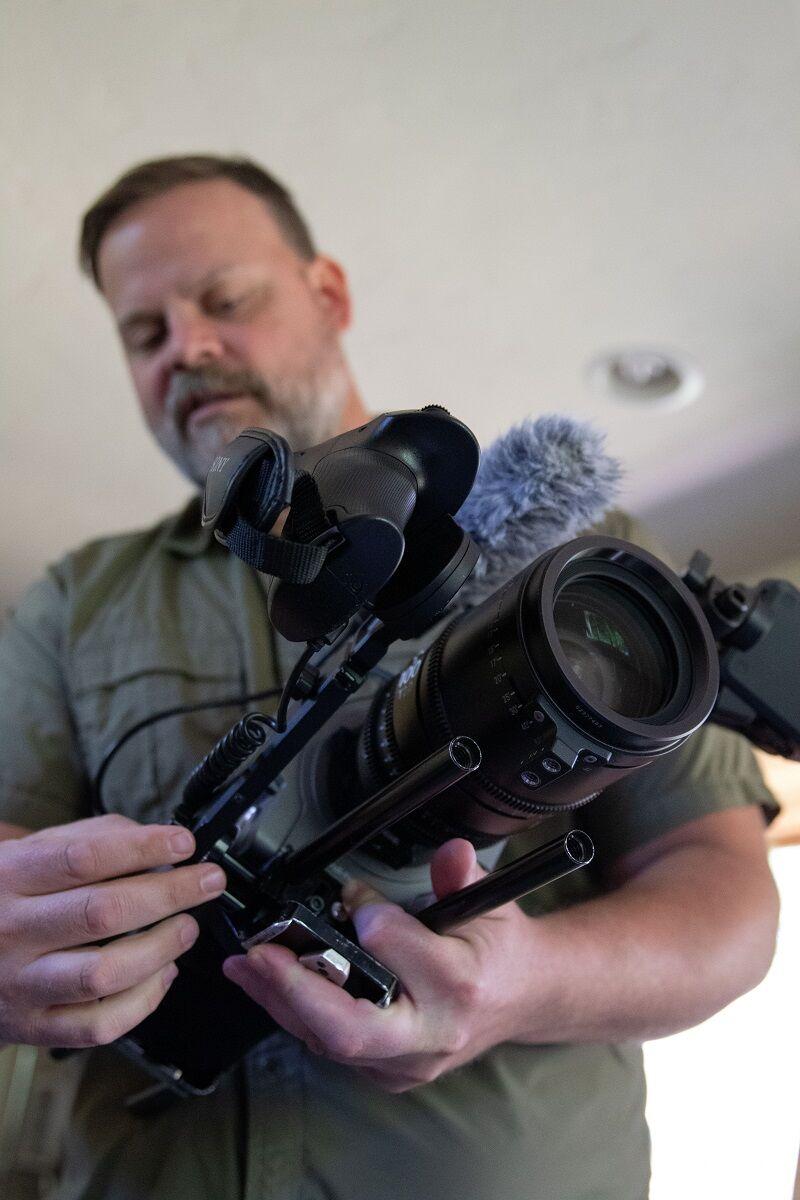 By the time Anthony's tour had come to an end, more than 190 Marines were wounded and another 17 — including Greniger — had lost their lives. Battlefield crosses are common among the military to pay tribute to those who have made the ultimate sacrifice and lost their lives while serving their country. Using the Marine's boots, helmet and rifle a memorial is constructed by hanging the helmet on the rifle that is configured between his boots forming a makeshift cross. Anthony decided in order to honor his fallen comrades he will carve a battlefield cross out of wood for each of the 17 members lost during his tour in Afghanistan. Of course, there was the challenge of learning how to carve with a chainsaw. Learning the craft from renowned Oklahoma artist, Clayton Coss, Anthony quickly mastered the art of chainsaw carving. He completed all 17 statues and delivered them to each of the families who had lost their son.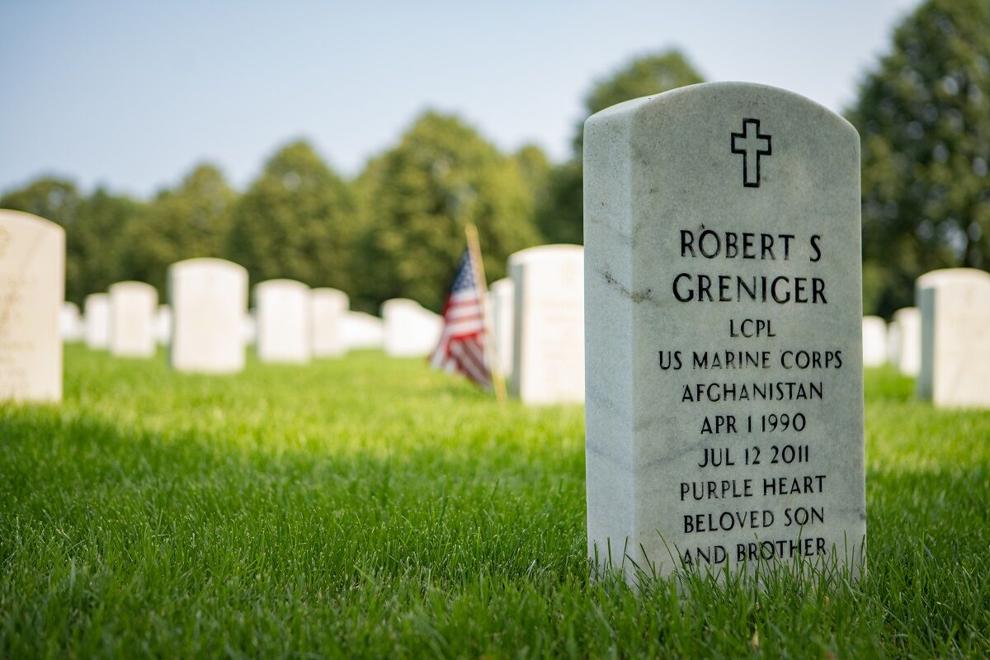 Since 2016, Anthony has created — from scratch — nearly 70 battlefield cross carvings. Most honor fallen Marines and oftentimes his carvings will generate thousands of dollars. His works have been sold for $25,000, with proceeds going to veteran charities and organizations.
Larvick and Manny, Anthony's brother, are going to be joining Anthony for a road trip around the country visiting the families while producing a full length documentary titled "XVII Carvings." As a co-director and cinematographer, Manny has produced other films such as "Operation Allie" which depicts the heartwarming story of Anthony adopting the dog he served with in the Marine Corps and "Psychopath," the story of a man trying to build a haunted theme park in the woods of Oklahoma. Larvick is co-directing his first feature film, sharing creative and filming duties. Also a professional photographer, Larvick is putting his photography skills to work by collecting portraits of the Gold Star families on the trip in hopes to creating a "coffee table book" to accompany the documentary. The founder of LarvickMedia, he works alongside Hood River and Gorge based businesses such as Double Mountain and Maryhill Winery.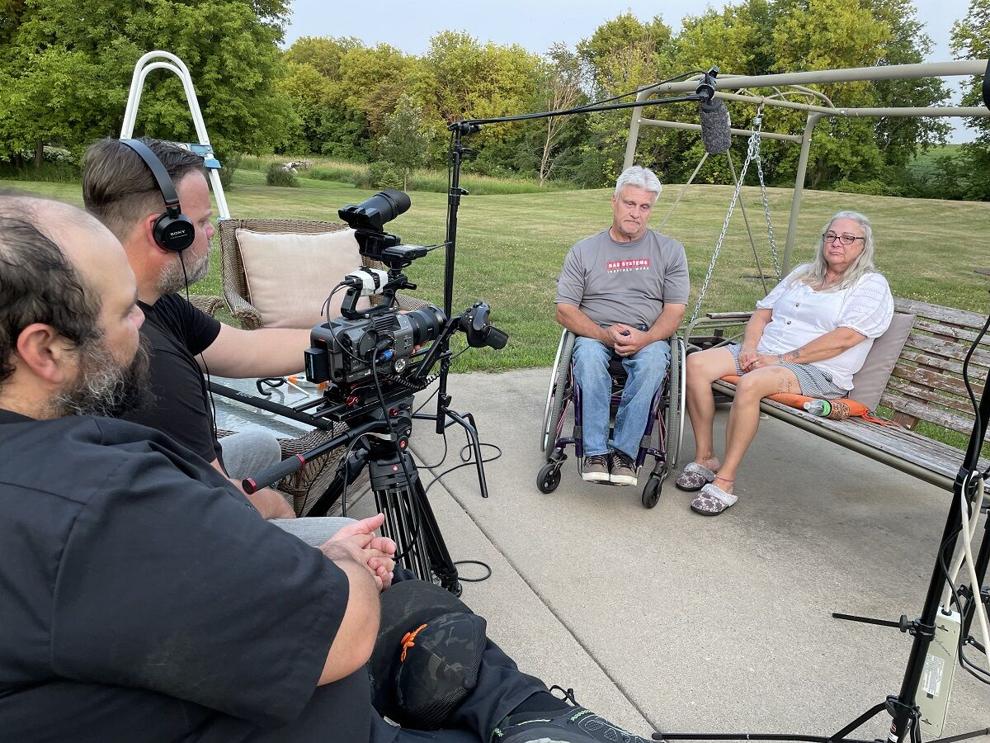 While filming is the fun part, the behind the scenes work commands the most time. Working as a two- and sometimes three-man team, Larvick and Manny are slowly contacting the families, organizing equipment, plotting the road trip and trying to raise funds for the films production, all while leading their normal lives as media producers. The "XVII Carvings" project has already began capturing video, but the bulk of production doesn't begin until October when they embark on their five week road trip in Oklahoma. The plan is to head down to Texas, then drive up the east coast. After driving through the Midwest they plan to end at Camp Pendleton in California. Many of Anthony's friends and unit members completed training at the Marine Corps base outside San Diego. A fundraising page has been setup to try and secure funding.
"This project will be our entire lives for five weeks," said Manny.
With no production assistant and no gaffer, Larvick and Manny will be trying to fill every role on set. The two are doing a project that usually requires a team of seven or eight. Although, when revisiting families that have lost a loved one, sometimes a smaller team is better.
"If you are surrounded by seven or eight people, it can feel very overwhelming," said Larvick.
Those who donate to the GoFundMe will be gifted items such as t-shirts and movie posters, depending on the amount contributed. If you would like to support the production, you can find the fundraiser by searching "XVII Carvings" on the GoFundMe website.