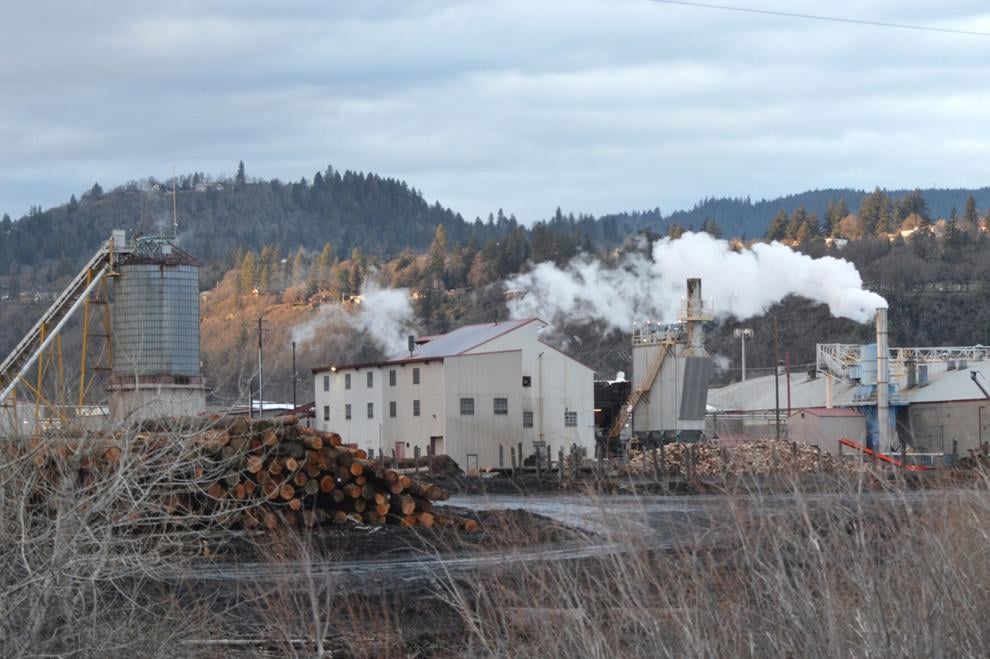 As Bingen-based SDS Lumber Company prepares to sell their corporate assets, local groups are likewise preparing to engage the community in an effort to bring about awareness of the potential impacts the sale could have in the Gorge region.
SDS Lumber Company has not offered much additional information about the sale since they announced intentions to sell in September. Recently hired President Jeff Webber said during an interview with Columbia Gorge News last week that the company plans to list their assets for sale in the spring. How that will take shape — whether they package the many assets together or piecemeal them, whether they plan to sell to one bidder or to many, and to which type of bidder — remains unknown, and Webber would not comment on which the company or its stakeholders prefer.
The questions lingering under the developing situation has led local non-profit environmental and land stewardship groups, such as Friends of the White Salmon River and Mount Adams Resource Stewards, to begin brainstorming ways to ensure the outcome of a sale is vested in the community's interest.
For Friends of the White Salmon River, the group is working with a local videographer to produce a short film on SDS Lumber Company's land management practices, which President Pat Arnold lauded as "way, way better than average."
Arnold said the company's practices — such as its 60-year harvest rotation (longer than the industry's 45-year average) and a 2012 safe harbor agreement with Washington Department of Natural Resources on a habitat of northern spotted owls — are at stake of being lost to a buyer, or buyers, who is not bound to those standards. A premiere of the short film has yet to be scheduled.
Also among outreach efforts, Arnold has been holding discussions with residents about the proposed sale since it was announced in September. She said that many people she has talked to are concerned for the future of the some-350 local employees on the company's payroll, and share apprehension for what could happen to the nearly 110,000 acres of land the company owns in Klickitat, Skamania, and Yakima counties as well as in Wasco and Hood River counties in Oregon.
Among those thousands of acres are former public recreation lands, critical wildlife habitats, and multiple commercial properties, including the land on which Harvest Market and the White Salmon Valley Community Library reside. A Dec. 30, 2020, report in the Goldendale Sentinel also cites The Broughton Lumber Company and the D.M. Stevenson Ranch, owned by heirs of the Stevenson family. Linked to SDS Lumber through financing or management agreements, the companies respectively own around 14,000 acres of timberland in Klickitat and Skamania counties and the Best Western Plus hotels in Hood River and Cascade Locks and associated restaurants.
Local groups are arguing that how all of the company's assets are sold off, and who will buy them, could affect the community, its timberland, its economic development, and its critical habitats in the future.
"This is a decision that is going to affect many, many people," said Arnold. "We just want to help this process come out in a way that's community friendly."
SDS Lumber Company has operated in Bingen since its founding in 1946 by Wally Stevenson, Frank Daubenspeck, and Bruce Stevenson. Aside from its vast timberlands, the company also acquired their own milling, trucking, and marine operations, allowing for a vertically integrated business structure which Mount Adams Resource Stewards executive director Jay McLaughlin called an "anomaly" in the modern forestry industry.
McLaughin said the trend in the industry is drifting away the vertically integrated structure. Instead of companies, such as SDS Lumber, owning each area of operation from production to distribution, the pattern over the past 20 to 30 years has instead been to invest in timberlands for a return on investment from reselling the land after a single 10-year rotation, and to sever the link between the mill and the land.
"If that is the kind of company or firm that is successful in purchasing (SDS Lumber), it will raise some real concerns about the management of the land," McLaughlin said.
"When (SDS Lumber) owns it all, they're going to manage their land so that they have a sustainable supply," said McLaughlin. "When you separate that out and you have someone who just owns timberland, and its capital doesn't have a connection to the land, it really becomes a revenue analysis, a discounted cash-flow analysis that drives when they harvest ... Your decision point from when you're going to cut a tree is different if it's driven by the cost of capital and meeting investors' demands from when you're trying to sustain the wood supply."
Much of Mount Adams Resource Stewards' work, McLaughlin said, centers around acquiring working forest lands "to keep them in working forest lands," its mission being "to promote sustainable connections between the land, local economies, and rural communities in the Mount Adams Region." MARS has completed five different land transactions since its formation in 2003 and is working to complete another purchase of 800 acres of forestry land through a grant from the Washington Recreation and Conservation Office. They are currently ranked fourth to receive funds, pending approval from the state legislature. According to a description of the project, "the purchase will benefit state-listed western grey squirrels and Washington's only nesting population of greater sandhill cranes on nearby refuge lands. Elk, deer, black bears, and cougars also frequent the area."
On the pending SDS sale, McLaughlin said the group, "similar to other organizations that are concerned by what appears to be the imminent loss of an invaluable member of the Gorge community in SDS Lumber, will continue to follow their sale process closely. We hope that our efforts and interests in protecting a working forest landscape will align with those of any future owner."
Since it is a private transaction, there are no formal channels for community input, and county commissioners, Arnold said, have told her there is not much they can do because there is no local regulatory aspect to the sale. On top of that, the lack of information coming from the company has complicated efforts by the groups to see a solution compatible with the community and the land surrounding it. Because of this, Friends of the White Salmon River are encouraging community members to leave a comment on their website at friendsofthewhitesalmon.org.
"We think public discussion, including local elected officials, is essential. An opportunity to express concerns and work toward the future together is both empowering and reassuring," Arnold wrote in the announcement. "We encourage SDS to share what information they can over these next months and to energize the power of the community toward positive results for all."