HOOD RIVER — The Hood River City Council officially adopted a $54 million budget for the 2021-22 fiscal year, levying property taxes and accepting state revenues.
Next year's budget will include additional affordable housing planning and development, replacement of aging network infrastructure, park and tennis court improvements, continuing inclusion and equity analysis, urban renewal projects, evaluation of waterline hydroelectric turbine energy production, and funding for the return of trolley cars, which are scheduled to be back in service this summer.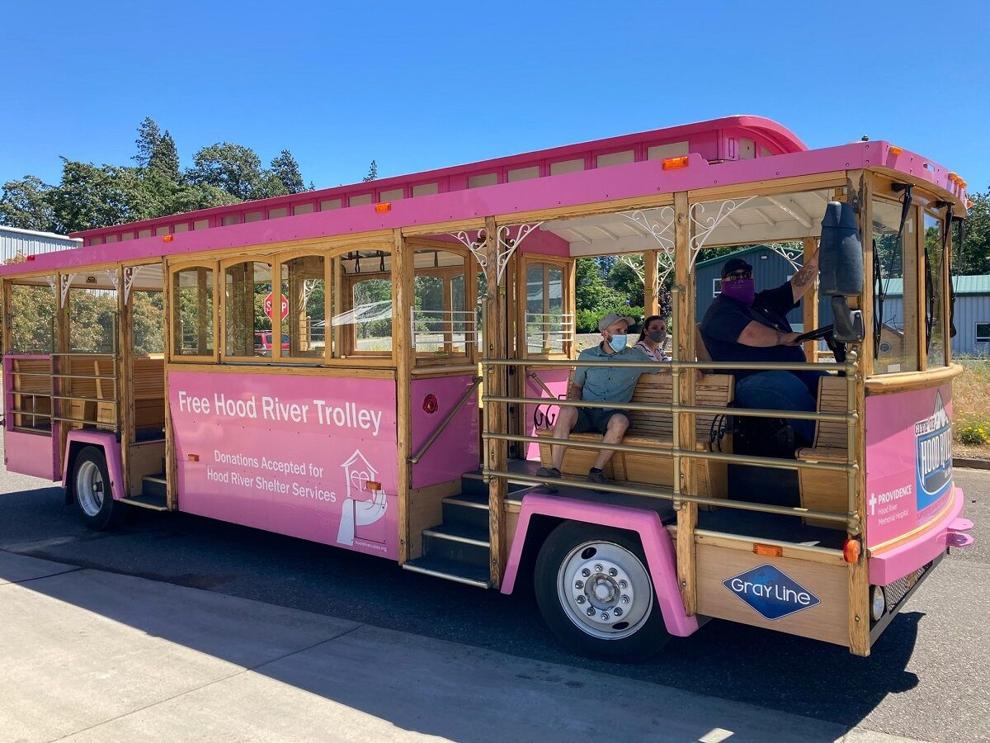 The new budget will also support staff wage increases, including, over the next three years, a 7.7% increase for the city's police.
City, CAT to share trolleys, free passes
The newly-approved city budget includes $32,200 in payments to the Columbia Area Transit to resume trolley service and provide free GOrge passes for city residents who meet poverty guidelines, as well as passes for downtown employees.
Trolleys were a popular way to navigate the city for locals and visitors in 2018 and 2019 but were discontinued in 2020 due to pandemic concerns.
Trolleys are not just a tourist attraction. According to Finance Director Will Norris, the added transportation aims to reduce parking and traffic congestion downtown and addresses the city's climate change policies by increasing public transportation.
The plan is to restore weekend trolley service beginning in July through the tourist season, and possibly beyond.
In addition to free low-income passes on all the CAT bus and trolley routes, an additional pass program is available for downtown Hood River employees, according to John Andoh, CAT spokesman.
Employees can fill out an application for the pass, available at the CAT offices, or employers can email john.andoh@catransit.org, for information.
GOrge bus passes provide access to in-city routes on buses weekdays and weekends and on trolleys weekends.
The pass is also good for the Columbia Gorge Express buses that travel between Hood River and Portland, and the Gorge-to-Mountain Ski bus. Passes can be purchased on the website, www.ridecatbus.org/gorge-on-the-go, or at the CAT offices, 224 Wasco Loop, Hood River.