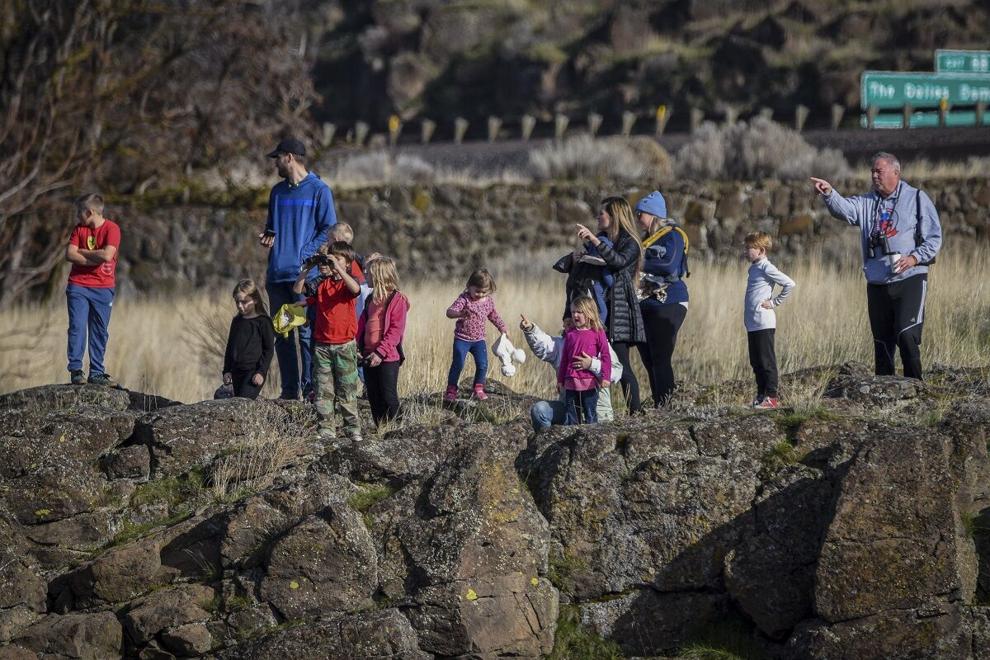 Bald eagles migrate to the Mid-Columbia River every winter. Present throughout the area, the largest concentration of eagles is at The Dalles Dam, where they gather in numbers to fish and feed below the dam.
Visitors and residents gather at the dam as well, to view the national bird of the United States of America.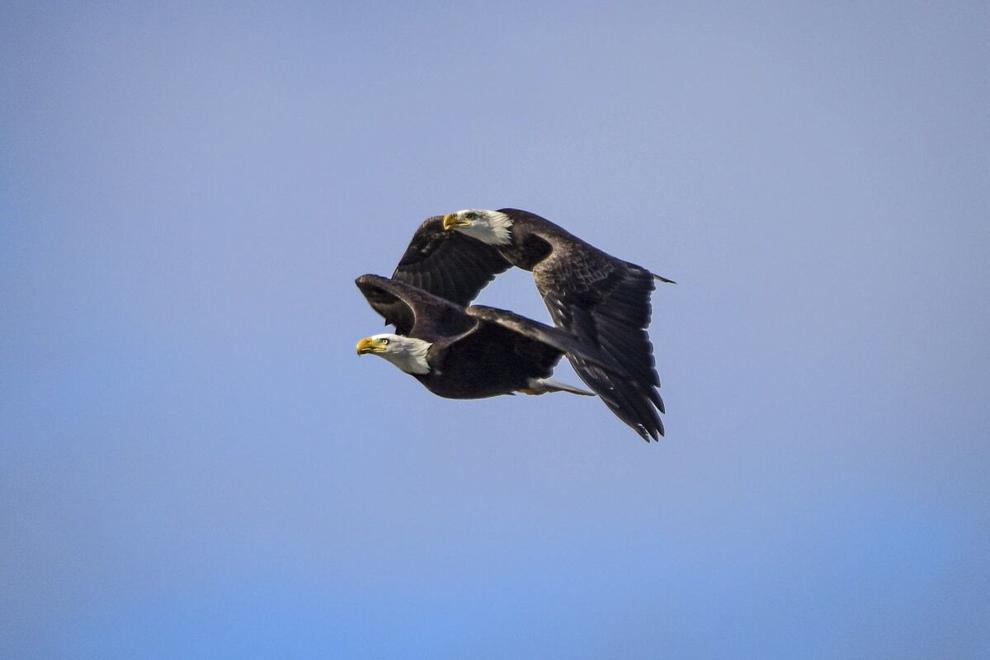 On the Oregon shore, views can be found at The Dalles Dam visitor center, nearby Seufurt Park and the Riverfront Trail in the vicinity of The Dalles Bridge over the Columbia River.
On the Washington shore, an overlook off Highway 197 just north of The Dalles Bridge provides an overview of the downstream side of the dam. Beyond the overlook is an access road to a boat launch above the dam, where the eagles also gather.
Gary Elkinton, a photographer living in The Dalles, documented the return of the eagles this winter extensively, beginning with their arrival in mid-December.
The eagles have been very active, Elkinton wrote on Jan. 19, "grabbing fish off the water, trying to take their meal from each other and seeing who can claim the top of the tree.
"The weather's been somewhat cool but the show they put on is well worth the discomfort."
Bald Eagle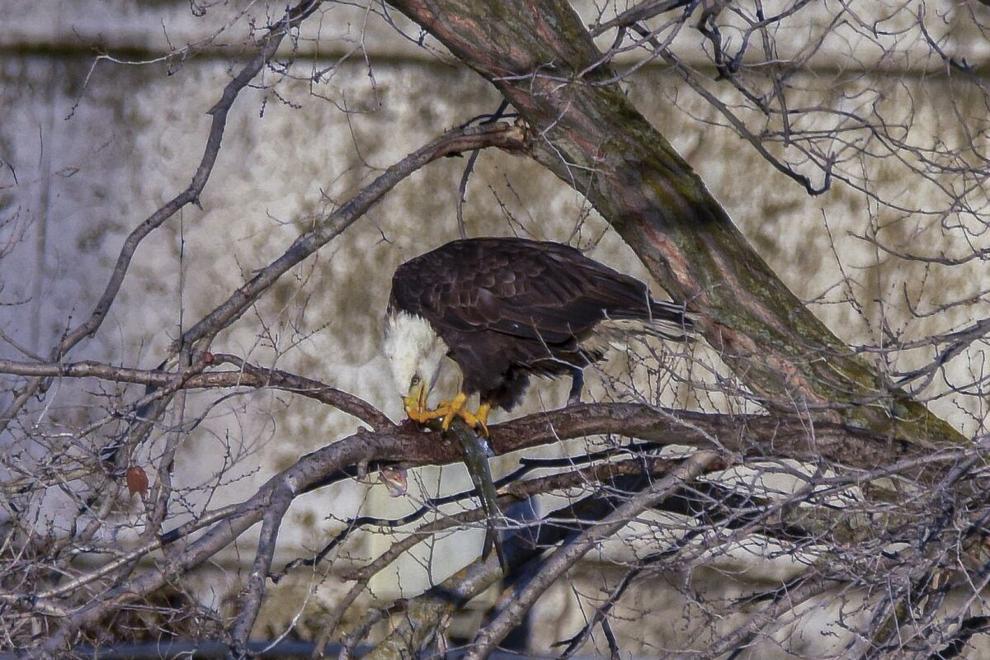 On the brink of extinction in the United States in the late 20th century, the bald eagle was listed federally as an endangered species. The large, fish-eating eagle was removed from the endangered list in 1995, transfered to the threatened list, and removed from that list in 2007 as populations recovered.
The adult is mainly brown with a white head and tail. The sexes are identical in plumage, but females are about 25 percent larger than males. The beak is large and hooked.
The plumage of the immature is brown with white patches and streaks until reaching maturity, usually in the fifth year.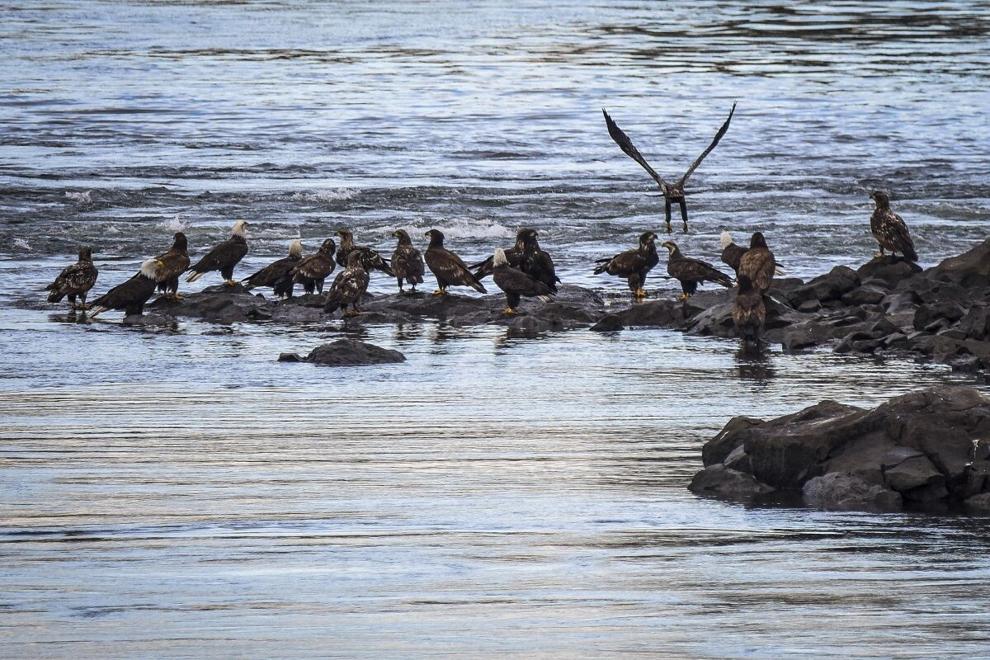 The species vary in size by location, with the typical wingspan between 5 feet, 11 inches and 7 feet, 7 inches.