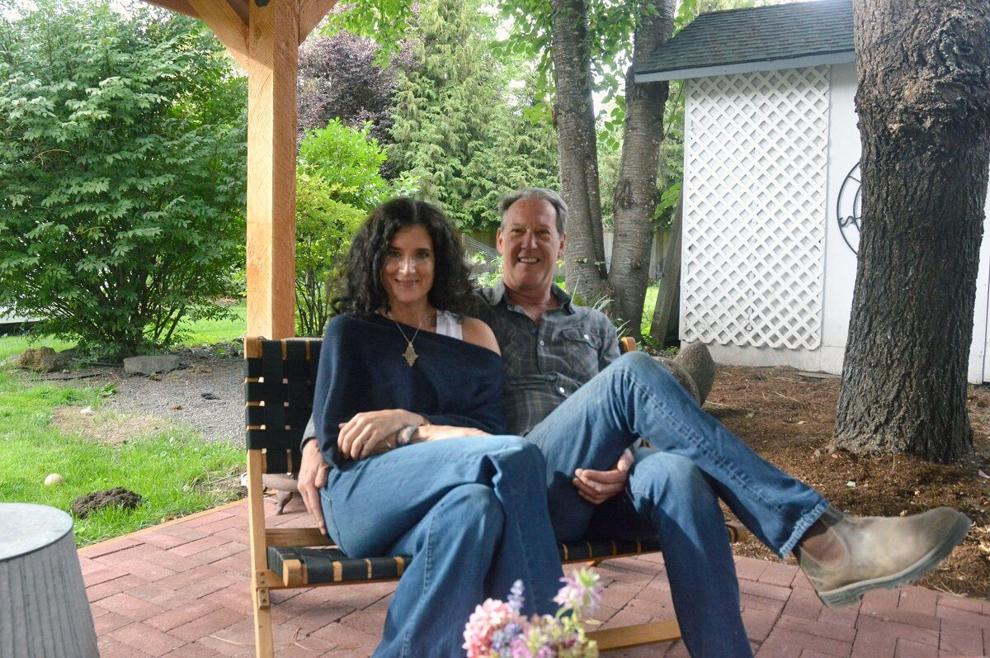 When Chris Wiggins and Gretchen Wolf opened the RubyJune Inn in March 2020, they were excited for a new chapter in their lives. The former wine bar owners had wanted to own an inn and when they found what was then the Husum Riverside Bed & Breakfast, they fell in love.
The couple moved from Bainbridge Island, Wash., to Husum and began refurbishing and remodeling the B&B into their vision for the inn.
After just five months of preparation, the pair was ready to open. It was going to be a little sooner than they hoped, because of a pair of guests who would be celebrating their 50th wedding anniversary and had booked the entire inn.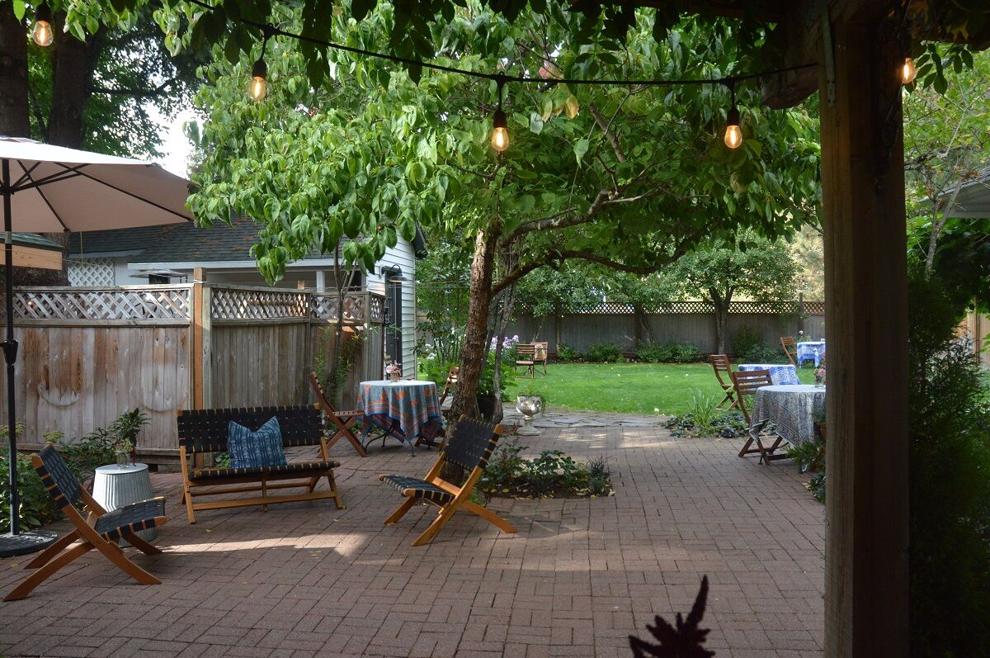 When the night finally came, however, it was not the couple they'd been talking to who got out of the car. It was all of their friends from Bainbridge Island who had come to surprise them under the guise of guests.
It took Wiggins and Wolf a few minutes to understand what was going on, Wolf said.
"We had this moment where we thought, 'Oh, no, our friends are surprising us. And we already have a full booking and we have no place for them to sleep,'" she said. "Finally, one of the girls was like, 'I'm Sue Ellen,' which was her fake name."
They had a nice "soft opening," Wolf said. Having their friends come was like having an extra weekend to work out any kinks. Wolf said their friends apologized for pushing them to open, but had wanted to give them a chance to have a test run.
"They said … 'You would have had to do it at some point. And we'd rather you tried it all out on us rather than trying it out on the new guests the first time around and then having some big errors."
Wolf said it had helped them feel more prepared for the next weekend, when they would have actual guests.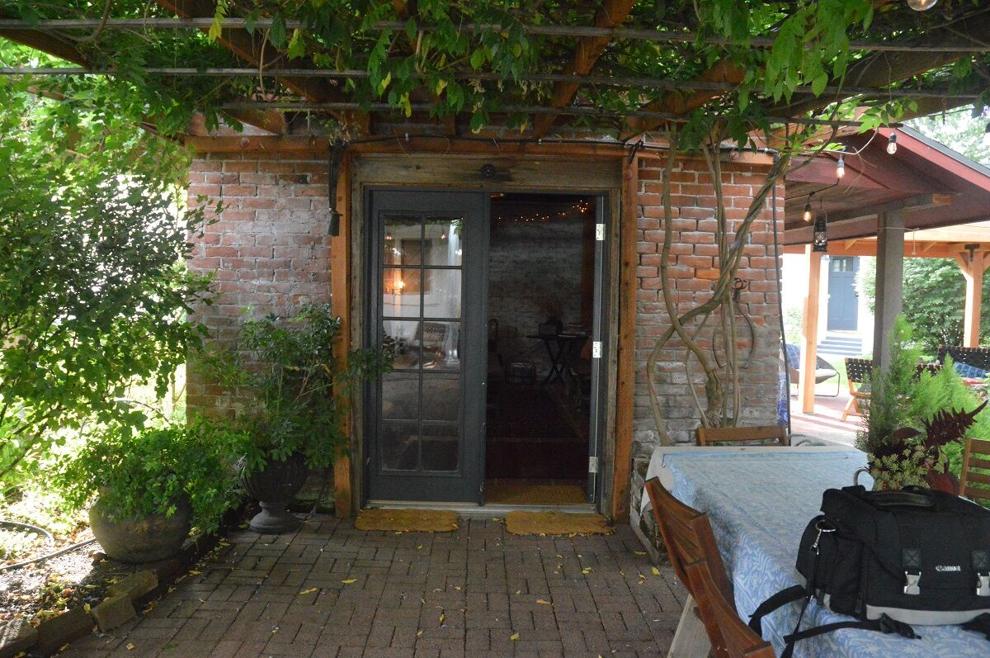 What they didn't know was that those 'actual' guests would be the only ones they got before everything closed down due to the COVID-19 pandemic.
It wasn't all bad. Wiggins said they actually enjoyed having the break.
"It was almost like a long snow day," he said. "No school, nothing to do but stay in and relax."
Finally, in May 2020, Wolf and Wiggins had a quiet reopening. Because the inn's five rooms are all separate and have their own bathrooms, many people chose to use the inn as a place to get away.
"People got tired of just being in their houses, I think," Wolf said.
When the summer rolled around, though, Wolf and Wiggins decided they wanted to try something in addition to just having people stay at the inn. They began to host five-course meals created by local chefs. The chefs would create an entire menu, Wolf would choose wine to pair, and they would sell tickets for 25 people each weekend.
They weren't sure anyone was going to show up, Wolf said, so they were shocked when they posted the event and the tickets sold out almost right away. The same happened when they posted the tickets for summer 2021, she said.
Wiggins said he believes the dinners have been so popular because they're unique.
"It's just kind of a rare eating experience," he said. "A lot of people have never had the chance to just have five courses. Yeah. And so we feel really fortunate, just to partake."
Each chef that participates is part of the "chef collective," Wolf said. It originally started with the chef who had worked for the previous B&B, Kathy Watson, who previously owned the restaurant "Nora's Table."
"We met her and asked her to come on board with us," Wolf said. "And then she helped sort of bring these local chefs together. And so people would drop the word like, 'Hey, have you heard about this particular chef?' … So we kind of would reach out and say, 'Would you be interested in coming into the chef's collective?'"
So far they've had a large variety of the kinds of meals served at their dinners, Wolf said. Each chef plans the dinner themself and it isn't revealed until the guests arrive, meaning everything is a surprise.
Though the dinners have now concluded for this summer, Wolf said, they're already planning for next year and are hoping to continue to foster a community around the inn. They want to do pop-up dinners here and there, as well as to continue to make staying at the inn a great experience for guests.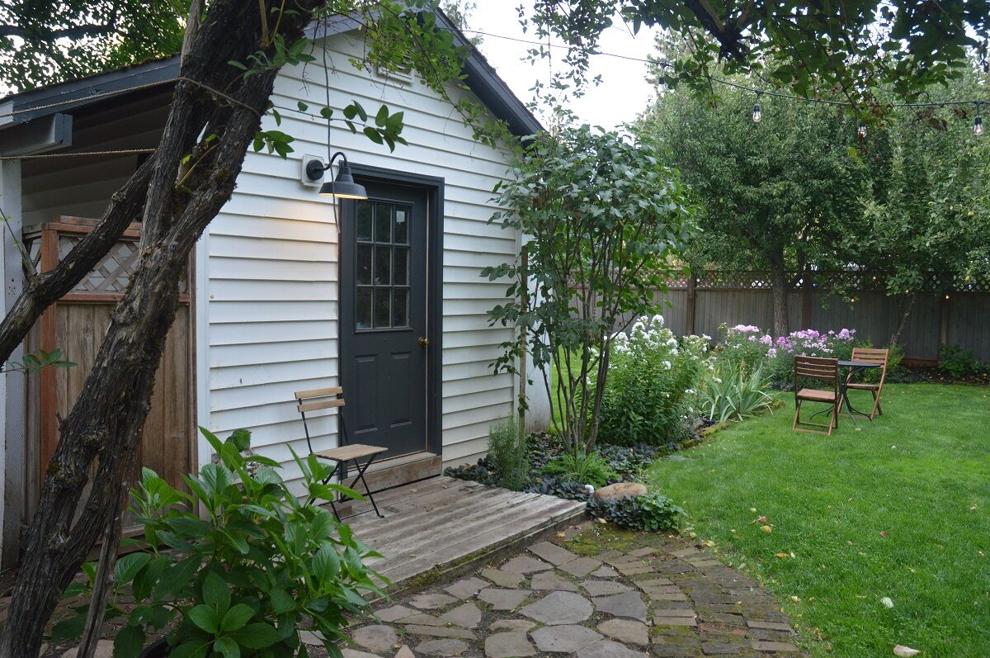 Wolf said the inn itself was named after Wiggins' mother, Ruby, and Wolf's grandmother, June, and that they strive everyday to bring through the hospitality that both the women embodied.
"They were both women who, you know, loved to laugh, love to cook," Wolf said. "And there was always another seat at the table … That's what we want to do."
The RubyJune Inn is located at 866 WA-141, in White Salmon. They can also be found at their website rubyjuneinn.com.