Moving plant out of Gorge a 'real possibility'
THE DALLES — Powderpure has been granted a temporary reduction in the number of workers the company is required to employ as part of its enterprise zone agreement following unanimous approval of a temporary reduction by the Wasco County Board of Commissioners Oct. 20 and the City of The Dalles Oct. 25.
Cities were granted a path to allow for the temporary reduction in the employee requirement within enterprise zones by the Oregon Legislature in response to pandemic-related job losses, but according to plant manager William Parkki, the pandemic has only magnified an ongoing problem companies are having finding both skilled and entry-level workers.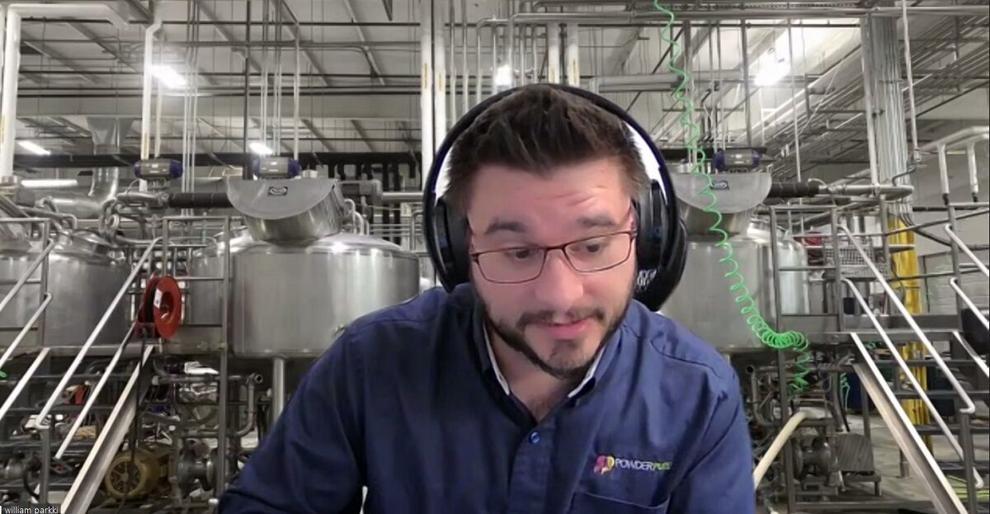 Powderpure, based in the Port of The Dalles, is a food processing company which takes raw ingredients — raw spinach, raw greens, raw fruits — and turn them into a shelf-stable dehydrated powder. "It's a holistic push forward for food, it's a whole food, clean label," Parkki said. The company is part of Columbia Phyto Technology.
Powderpure used the enterprise zone program to enlarge their building and purchase and install an additional production line. That expansion was completed in 2019. With the expansion, Powderpure saw an initial increase in employment from 78 to 104 employees.
Parkki said since the pandemic began in 2020, the plant has been running 28% capacity, with over half the plant mothballed. In 2020, pandemic-related social distancing requirements and an inability to fill open positions dropped the number of employees at the plant below the required 86.
The largest reduction in the local workforce was the outsourcing of the sales team due to a lack of applicants. The resulting reduction in sales, combined with the lack of labor locally, changed processing lead times and forcing the suspension of a second shift because of a lack of laborers. As a result, the number of workers employed locally dropped to approximately 67, below the 86 jobs required by the enterprise zone agreement.
In addition to staffing issues and social distancing requirements, supply chain issues have made many raw materials hard to get. A year later, "production amounts are still very low," he noted.
Nevertheless, no workers have been laid off. "We have kept everyone on, with training and special projects around the plant to keep them busy," he said, even paying employees for full days despite early release. When orders did need to be filled, workers put in more overtime due to the lack of labor, he added. "Because we do employ fewer employees, unfortunately we are asking those employees to work a lot harder, and put in a lot more hours," he said.
Parkki added that starting wages have increased steadily, and the average wage at the plant is about $42,000 a year. "It's a livable wage," he said, with great benefits and scheduled shifts. "It's a good place to work, we are just having trouble finding those employees."
The lack of available labor did not begin with the pandemic, he added, but has been a growing problem in the Gorge for several years.
"I'm hopeful we can find a solution in the future, getting more people coming into our city and filling those available jobs," he added.
During the Oct. 25 presentation before The Dalles City Council, Councilor Darcy Long noted that the company was part of an international food company, and asked Parkki if the local production facility was at risk of being relocated elsewhere to the lack of available labor in the Gorge. "We have a vested interest in making sure that Powderpure and good paying jobs stay in our community," Long said.
"That is a real possibility, and we are trying to make our site as advantageous as possible to keep our production here for as long as we can," Parkki responded. "We are going to do everything we can to keep those jobs here."
He noted that other employers in the Port of The Dalles area, and throughout the city, have had similar trouble filling open positions. "This is not just skilled labor, but also entry-level positions," he said. "We are just having a lack of applicants." The company has worked out an internship program with Columbia Gorge Community College and local high schools, so young adults can see what the work is like, and have also worked with the Port of The Dalles to address their labor needs.
"It's a real struggle. If it was a struggle for us alone I would understand, but through all my colleagues, we are seeing this across the board. Honestly, no one has a reason that really makes sense as to why this shortage exists. You can't blame it on the unemployment (benefit enhancement), you can't blame it on any one thing through the pandemic even.
"It seems that the applicants just aren't coming through. The reason for that? I don't know. Is it short term? I hope so! Even the experts can't give us a reason or a timeline as to when this is going to be gone."
Powderpure, also called Columbia Phyto Technology, reported their 2021 employment numbers dropped to approximately 67. With the approval of both Wasco County and the City of The Dalles, the revised employment minimum will be 50 for the 2021-22.
The company is located in the Port of The Dalles. It is part of the "Wasco County Joint Enterprise Zone" and comprises Wasco County, the Port of The Dalles, and every city located in Wasco County.