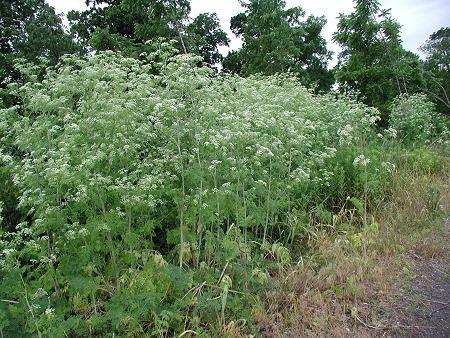 Poison hemlock is an unwelcome invasive plant in the landscape because every part of this plant is poisonous to humans, livestock, and wildlife. It even retains toxicity in hay because dead stems remain toxic for up to three years. Acute toxicity is fatal while skin irritation can occur if it is handled without gloves.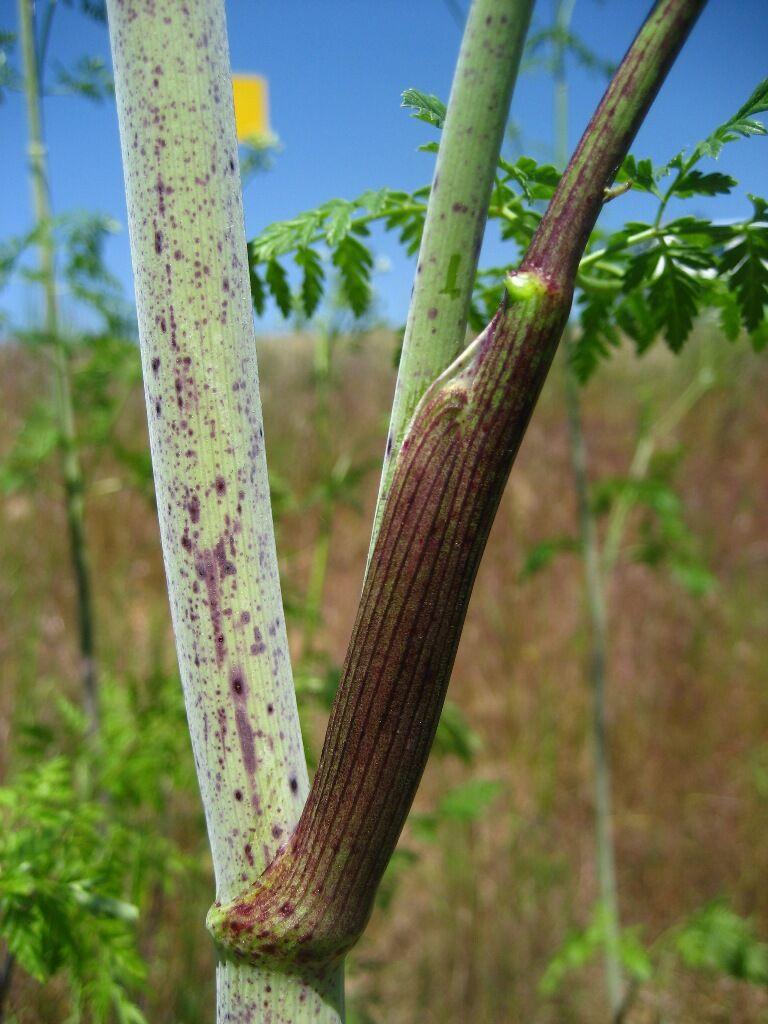 Poison hemlock is aggressive and easily colonizes pastures, roadsides, riparian areas, and other disturbed areas. It is an herbaceous biennial that can grow up to 10 feet tall. It is a member of the parsley family and can be confused with other plants in that family such as Queen Anne's lace. It can be distinguished by its fern like, glossy, finely divided leaves as well as its hairless, hollow stems with purple blotches. Small, five-petaled white flowers grow on stalks in four-inch umbrella shaped clusters from April to July. It is native to Europe, Asia, and North Africa and is common throughout the Pacific Northwest. Poison hemlock is a prolific seed producer and seeds can be spread by animals, water, vehicles, or humans. Seeds remain viable for two to three years.
The best approach to controlling new infestations is to get to them as early as possible. Digging small plants by hand when plants are young is effective (wearing gloves!) if the whole taproot is removed. Repeated mowing before flowering can be effective, as is proper and well-timed herbicide application.