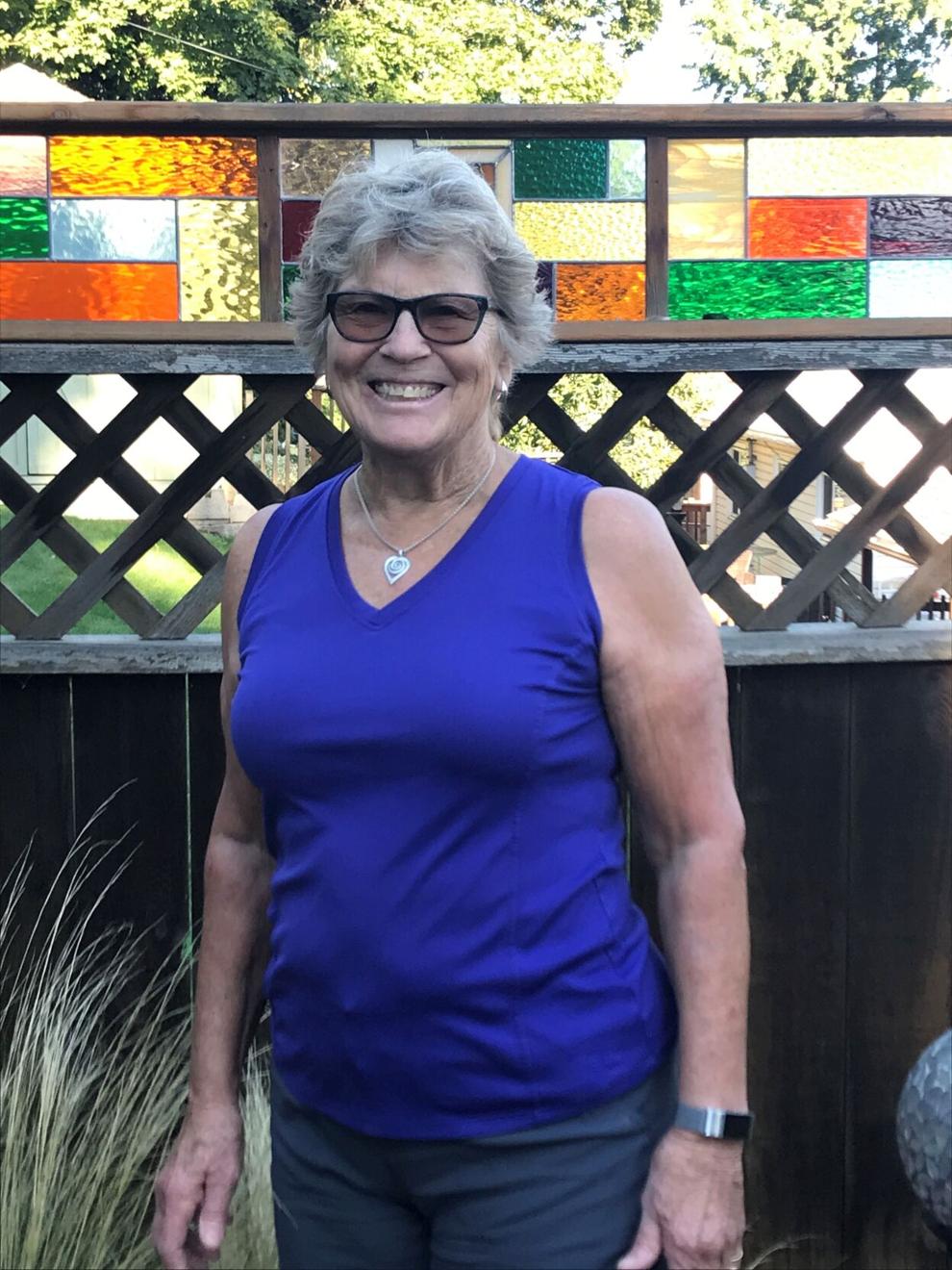 Forty-five years ago, Judy Merrill, a freshly minted registered nurse, set out to change her world for the better. After adding a degree in social work, she joined the Peace Corps. In Guatemala, "Right off, I learned a real world lesson," she recalls from her home in The Dalles, where she has lived for 22 years.
"We've got to listen to what people say they want, not try to give them what we think they want … or decide for them." For Judy, that principle meant unlearning some of her bright ideas and a taking a humbler, realistic approach.
Toward the end of her career — Judy worked in hospitals, assisted living centers, nursing homes, in hospice and home health, and even as a jail nurse — she settled on a hands-on way to make a difference: She started a business of foot and nail care.
"It is such a neglected area of care," she said. "Doctors rarely check feet. For older people especially, foot problems such as sores, infections and neuropathy (loss of sensation) can ruin a person's quality of life."
As a result, people often lose their ability to walk and suffer needless pain.
But her care went deeper. The majority of Judy's patients confessed, "You know, you are the first person to ever touch my feet." They would say, "My feet are so ugly — my toenails are so bad." Judy changed that. She would take those feet in her hands, wash, oil and massage them, clip and file down stubborn nails, check for abrasions or injuries, all the while chatting it up with clients.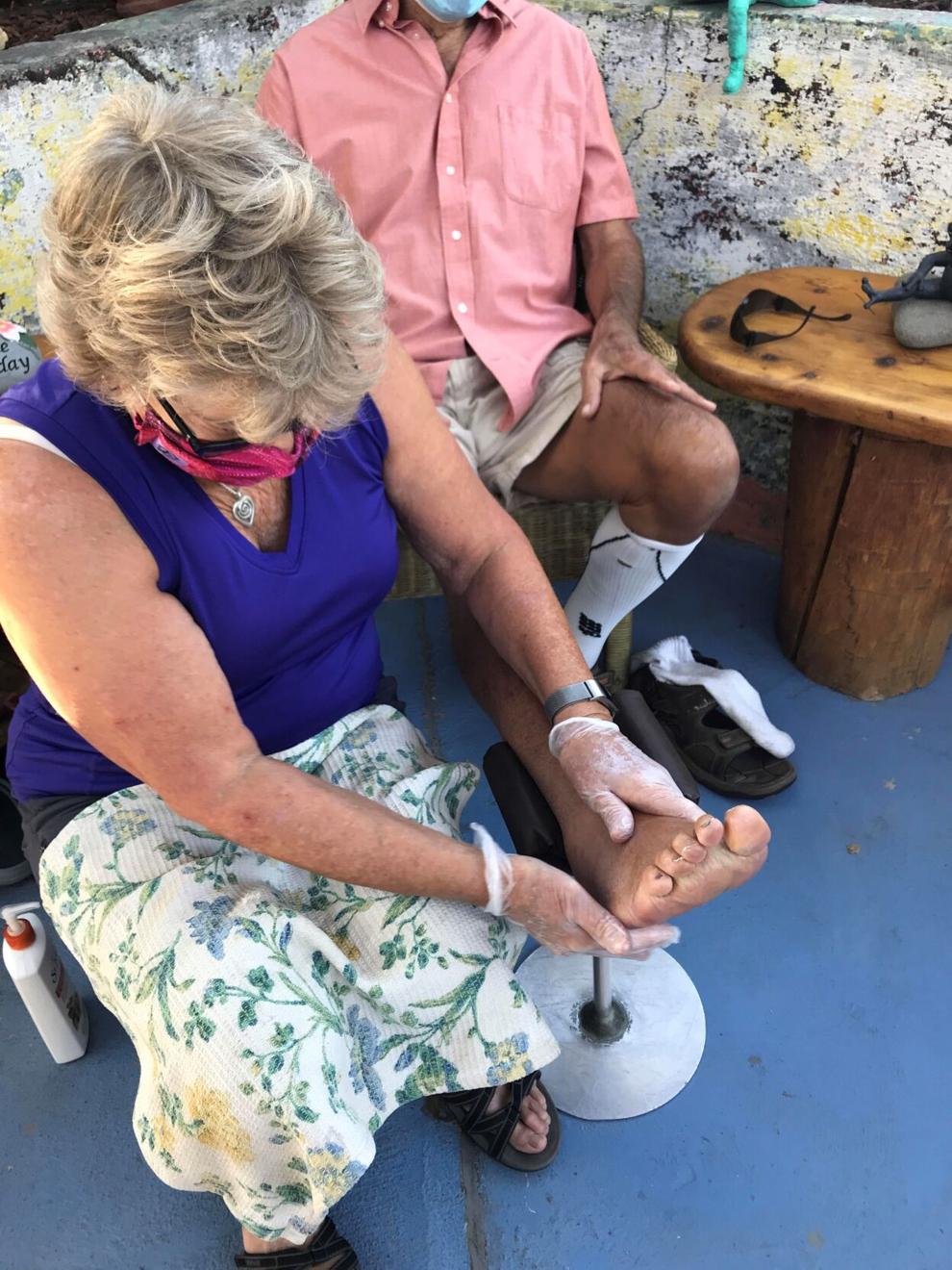 "I was so lucky," she said, "bringing the healing power of touch into peoples' homes."
Now after retiring due to a shoulder injury and the pandemic, Judy still hears from former clients, "Where can I go now? Who can help me?"
Unfortunately, Judy cannot give them an easy answer. Currently, no one in the area is providing this kind of care, partly due to the pandemic, but more because gaps in systems of providing medical care.
"We are just so fragmented," she said. "Foot care falls between the cracks."
In an ideal world, such care would be a part of patient-center, holistic health care. "What an idea!" she said. "We've known forever that there is a better way."
Meanwhile, Judy is realistic. "I like the concept of not reinventing the wheel. We have to start on the local level, to see what everyone is doing, then work together."
That is why last year Judy participated in Community Conversations on Aging in The Dalles sponsored by the Mid-Columbia Senior Center and AGE+, an Oregon nonprofit dedicated to bring more visibility to aging. "We heard from a lot of agencies and good people doing wonderful work. Fortunately, there is a movement to team up more."
Oregon is in the midst of a population shift where the number of older people will equal the number of children. "Ha!" said Judy, "I'm right in that mix. My friends are all keeping tabs on who has an extra walker, a wheelchair." After shoulder surgery, Judy bought a used lift chair from the senior center's equipment loan department to help with recovery. "Already that chair has been used by five other people, waiting for the next user."
But Judy wonders if in the future meeting the needs of older people will overwhelm the capacity of individuals, families and friends.
"It takes a village," she said. "And a big one."
Judy supports a movement for Oregon to develop a Comprehensive Plan on Aging, a 10-year blueprint of how public and private stakeholders can work together to improve the well-being of older people.
For herself, "I pass by some of places where I did home visits and, you know, we just don't know what is happening in the houses we pass, who is living alone, what they are carrying."
So it makes it hard for Judy to stay "retired." She's been volunteering with the Mid-Columbia Senior Center and the North Central Public Health Department in The Dalles. "It's been wonderful for me and my nurse buddies," she said. "The vaccination sites are upbeat and full of joy. I just love being in such an environment."
The next Community Conversation on Aging is Nov. 4 from 6-8 p.m. All are welcome. Call the Mid-Columbia Senior Center to register at 541-296-4788.