Rowena fire temporarily closes I-84
Chelsea Marr photo

Updated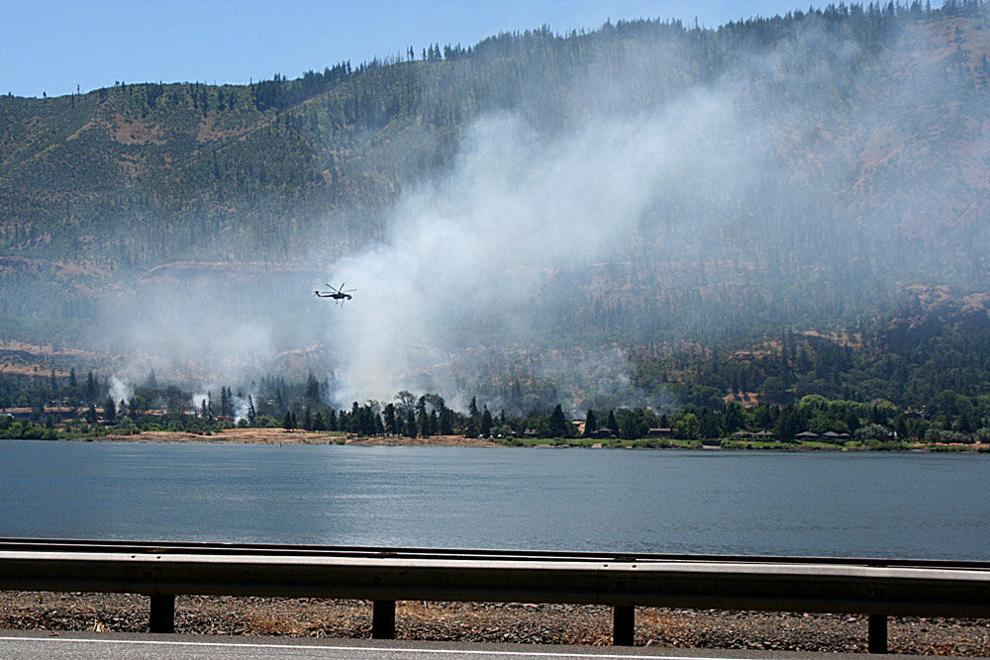 As featured on
Firefighters responded to three fires Friday morning, June 25, 2021, burning adjacent to Interstate 84 near Rowena, and while working to put these fires out two additional starts were discovered along the freeway.
Columbia Gorge News
Sign up to receive notifications when a new Columbia Gorge News e-Edition is published.
News Updates
Would you like to receive our daily news? Signup today!
Obituary updates
Receive weekly updates on obituaries and death notices.
Oregon Capital Press
Oregon Capital Press presented by Columbia Gorge News
Promotions
Receive updates on upcoming promotions and special sections.
Sports updates
Receive weekly updates on local sports news.