The month of September was focused on a retention event for resource (foster) families. For District 9 — Wasco, Hood River, Sherman, Gilliam and Wheeler counties — certification staff and Resource Parent Recruitment and Retention Champion Marvin Hamilton worked to promote an event that all resource families and children in care could attend and be compliant with COVID standards.
"Initially we had set up a pool party for the families at the end of August and it was canceled due to and uprising in COVID cases in the area," said Hamilton. "Rachel Carter of Columbia Gorge Toyota & Honda was the initial supporter of the pool party and when we said we had to cancel the party due to COVID concerns, she was quick to offer an alternative idea."
Carter suggested renting out the Sunshine Mill drive-in, which would provide a COVID-friendly event, with social spacing, to provide an evening of entertainment.
"We had to do a fast and hard pivot to keep the momentum of an event going," Hamilton said.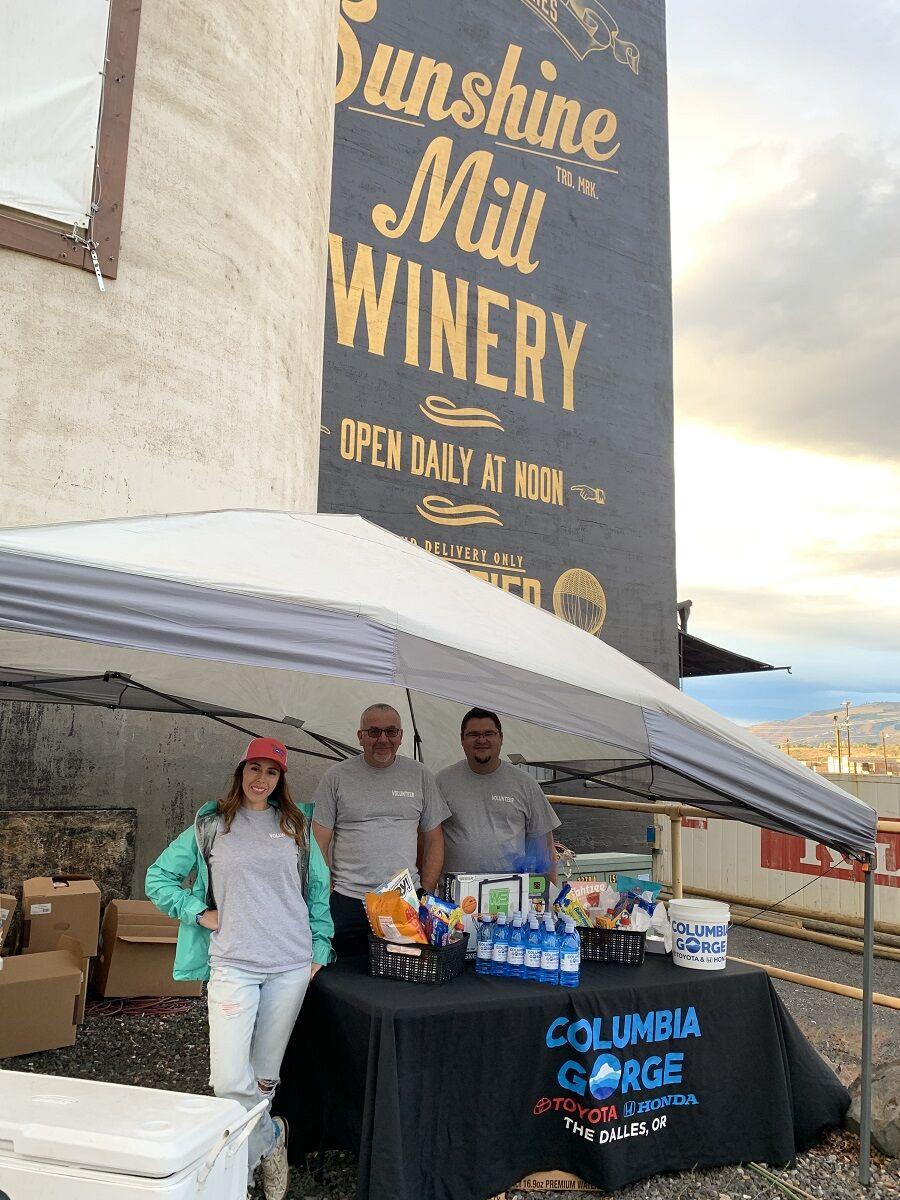 District 9 staff worked with Columbia Gorge Toyota & Honda and Sunshine Mill to secure a date and time for the event. Sunshine Mill gave Hamilton a list of movies to choose from for that night. A list of movies was sent to all the resource families, who voted for their movie of choice to be shown at the event. The response to the movie was quick and the decision was made by only a few votes. The resource families decided that Disney's "Moana" was to be the movie of choice for the evening.
Donations from The Dalles Pepsi Bottling and Shearers' chip company of Hermiston provided the snacks for the event. Carter, Chris Saunders and Mike Sullivan from Columbia Gorge Toyota & Honda brought door prizes and helped hand out chips and soda to the resource families.
"It was with great pleasure and pride that we were able to show our appreciation to the resource families and truly appreciate our community partners who have also come to show their appreciation," said Hamilton. "The kids were very happy to sit with their chips and soda and watch a movie."