Ballot time: Hood River County DA, Commission candidates answer questions
A city charter update for The Dalles and a Hood River County Public Safety Tax levy are highlights of the May 19 Primary Election, for which ballots were mailed April 29.
Hood River County voters are also asked to choose from two candidates each for District Attorney — Sean Kallery and Carrie Rasmussen — and County Commission Position 2 — Paul Henke and Arthur Babitz.
For the first time, Oregon voters will receive a postage-paid envelope to return their ballots. voters are reminded to sign their ballot envelope and only their own. Ballots must be in the hands of elections offices by 8 p.m. on May 19 for Oregon elections; postmarks do not count.
The COVID-19 outbreak has necessitated another balloting request from county officials: Avoid licking your envelope. To seal it, use a wet cloth or sponge. Elections staff and volunteers will be issued Personal Protection Equipment to open and process ballots.
Hood River County ballot drop boxes are located next to the main entrance of the County Administration Building at Sixth and State streets in Hood River, and at Cascade Locks City Hall; both can be used 24 hours, seven days a week for the election. 
The advocacy group Thrive.org recently issued a questionnaire to the four candidates in the two Hood River County contested races, and provided them to Columbia Gorge News as a courtesy.
District Attorney 
Carrie Rasmussen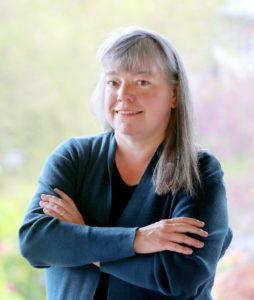 What qualifications and priorities do you have that make you a good choice for DA?
I have been an Oregon prosecutor for over 20 years and a Hood River County Deputy District Attorney for 15 years. During this time, I have personally handled thousands of cases dealing with child physical and sexual abuse, serious drug and property crimes, domestic violence, restraining orders, homicides and other felony cases. I have managed budgets of hundreds of thousands of dollars and funded vital programs without using taxpayer dollars.
In 2009, I recognized a need and founded the Columbia Gorge Children's Advocacy Center (CGCAC) to make sure child victims of abuse in Hood River County have a safe place to share their stories and find support, while helping put hundreds of criminals behind bars and off our streets. The CGCAC has interviewed and medically evaluated over 750 children who were suspected victims of abuse since opening 11 years ago. I maintain my involvement with this organization today as Vice-Chair.
As Chair of the CGCAC I closely monitored the budget and signed checks for payment of bills during a period of time when the organization grew from a budget of $30,000 to over $350,000 today. When there was a budget shortfall, I helped obtain a $50,000 federal grant to fund the expanded number of children the center needed to serve. I have hired every executive director and most forensic interviewers and have conducted performance evaluations. This management experience was pro bono in addition to my work as a deputy district attorney.
I have established working relationships with local governmental agencies, legal partners and the business community. I will prioritize increased involvement of the District Attorney's Office with other county departments, the Hood River County Commissioners, local non-profit partners and surrounding counties. These improved partnerships are needed in order to appropriately respond to our current budget crisis and to develop ways that we can work together with limited resources to achieve common goals.
One urgent need is a better approach to how we address the needs of the mentally ill who sometimes commit crimes. Regional law enforcement needs a secure facility where they can bring offenders for treatment and supervision in a setting that is not a jail. Local community mental health partners need more resources to address this expanding need as well. I will also pursue the establishment of a Mental Health Court, which will formalize and improve a practice I have used over the years that involves offering mental health diversions to offenders who should be diverted from the criminal justice system. Finally, I will prioritize the expansion of crime victims' services
What experience do you have as a prosecutor?
I have been an Oregon prosecutor for over 20 years and a Hood River County Deputy District Attorney for 15 years. I was a deputy district attorney in Coos, Linn and Marion counties and a city prosecutor in St. Helens before I came to Hood River County in 2005 where I have worked as a deputy district attorney since then. During my time in Hood River County, I have successfully obtained some of the longest prison sentences ever for violent offenders who have seriously harmed children and other vulnerable adults.
I have personally prosecuted nearly every type of criminal case as well as dependency cases, which involve the removal of children from unsafe homes by the Department of Human Services (DHS). During the last 15 years I was a member of the Oregon Child Welfare Advisory Committee (CWAC) and Chair of the Children's Justice Act (CJA) subcommittee for nine years. These committees advised DHS on best practices in child welfare cases and funded programs that improved the administration, prosecution and judicial handling of child abuse cases throughout the state.
Additionally, I was a member and Chair, of the Juvenile Law Executive Committee of the Oregon State Bar and I am currently a member and secretary of the Criminal Law Executive Committee of the Oregon State Bar. These committees help establish best legal practices by organizing and offering statewide continued legal education (CLE) classes to attorneys.
For 15 years I have chaired the Hood River Multidisciplinary Team (MDT), which is a local team of community partners, law enforcement and other professionals that review current and on-going cases of child abuse and neglect.
What changes, if any, would you make in the administration of the department? Do you have a plan for transparency and public accountability?
I will bring a new, more transparent approach to leadership by collaborating with individuals, agencies, and other organizations both locally and regionally to increase accountability with the public.
I will regularly attend Hood River County Commissioner and Department Head meetings. The District Attorney's Office needs to be an active partner in the planning and efficient usage of limited county funds. I will regularly report on the caseload and performance of the District Attorney's Office because the public needs to know about the work that is being done or the challenges the office may face. As a deputy district attorney, I have previously presented statistics regarding my own caseload to the County Commissioners and answered their questions. As District Attorney, I would increase this practice.
Given my strong relationships with other district attorneys throughout the state that I have built over the last 20 years, I will seek their assistance in obtaining grants that they have also received in order to expand much-needed services for victims. I know from experience in obtaining multiple grants over the years that grantors will sometimes seek references from others in determining whether a grantee should receive funds. I have experience in following strict compliance with grant requirements and as CJA Chair one of my responsibilities was to make sure that others who received grants also strictly followed the rules.
What is your philosophy on diversion programs such as drug and mental health treatment programs as an option for low-level offenses rather than entry into the criminal justice system?
I have regularly offered District Attorney diversions for offenders who do not have a criminal history. Because Hood River County does not have a mental health court, I have routinely crafted mental health diversions that are specifically tailored to the needs of the individual. Most diversions last 12 to 24 months and involve quarterly meetings with me, the defendant, judge, and the defense attorney in order to make sure that treatment recommendations are being followed and medications are being taken. Often family members and therapists are also involved in these meetings. I strongly believe in alternative treatment for people who commit offenses due to a mental health challenge. I also approve of the alternate disposition of cases that involve drug or alcohol addiction though DUII and drug courts or other diversions that focus on treatment.
Have you managed budgets and offices with staff before? What is your plan for the long term financial stability of the District Attorney's Office?
I do have experience managing budgets and staff. I was Chair or Vice Chair of the CGCAC during a time when the operating budget expanded from $30,000 per year to over $350,000 today. During a period of time several years ago when the CGCAC was at risk of having a budget deficit, I helped obtain a $50,000 one-time federal grant that helped enable the CGCAC to evaluate an increased number of children during a period of expansion. Additionally, over the last 11 years I have been a check signer for the organization, which means that I have had to personally make sure that the money was appropriately spent and that the organization had the funds to cover the bill.
I have been part of a two to three-member team that has hired every executive director of the center. Additionally, I have been involved in hiring several forensic interviewers and have conducted multiple employee performance evaluations over the years.
The long-term financial stability of the office depends somewhat on the passage of the current law enforcement levy measure. Regardless of whether the levy passes, I plan to seek additional funds through grant funding and other non-taxpayer sources. There are also additional savings and efficiency improvements, which can be attained through improvements in technology usage with the goal of becoming a paperless office.
How do you envision your office interacting with ICE? Do you support using NORCOR to detain undocumented immigrants beyond the time they would have spent for state and/or local offenses in order to accommodate immigration authorities?
I will continue my practice of having a good professional working relationship with ICE. Over the years I have had the opportunity to work with ICE agents in order to obtain information for victims who have been harmed by someone in ICE custody. This includes information on how victims can have the opportunity to share their victim impact statements with immigration judges. Also, I have had several conversations with ICE agents over the years about my concerns that victims in our community who are afraid of ICE may not be coming forward due to deportation concerns. Last year I learned that a victim was threatened by her abuser and coerced into going back to Mexico, leaving her child behind, for fear that ICE was going to deport her. She was afraid to come to the courthouse and seek the services to which she was entitled. I was able to confirm with ICE agents that she was not a target and that ICE would actually help me as a prosecutor obtain a special visa for her to return to this county as a crime victim. These conversations depend upon the establishment of mutual respect for different roles and obligations, sentiments I plan to continue as District Attorney.
I do not support using NORCOR to detain undocumented immigrants beyond the time they would have spent for state and/or local offenses.
Sean Kallery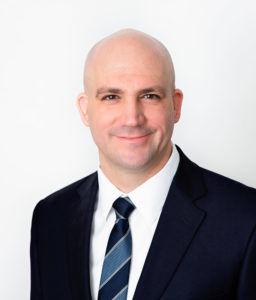 What qualifications and priorities do you have that make you a good choice for DA?
I served in the United State's Army for 8.5 years as an airborne infantryman. As a non-commissioned officer in the Army, I lead soldiers both in and out of combat. As a leader, I supervised soldiers and planned operations and training to ensure that we deployed ready to work the most effectively as a team. Before starting law school, I volunteered at the National Crime Victim Law Institute and researched appellate issues involving victim's rights and their ability to help hold defendant's responsible for the harm suffered. As a law student, I worked in the Criminal Justice Division of the Oregon Department of Justice as a law clerk and worked on complex cases from aggravated murder to sexual violence to complex financial crimes. The Criminal Justice Division also provides assistance to the District Attorneys around the state of Oregon when they have complex issues, and I assisted with research and writing for those questions as well. Upon graduation in 2017, I started working as a Deputy District Attorney for Marion County. I have always carried a felony caseload, and in a short time I have been chosen for positions of additional responsibility. I am the DA's liaison to the vehicular crash team, the arson team, and I handle post conviction relief cases for the office. Further, I currently handle complex felonies including homicides, home invasions, firearms cases, drug deliveries, robberies, assaults, and aggravated thefts including elder abuse.
My first priority is on communication and collaboration. I have a team focus and I work well with officers, which is why over a dozen Hood River law enforcement officers endorse me. Further, communication is absolutely necessary for a focus on victims and their rights. Communication with victims ensures that I understand their wants and needs and can best communicate those to the court. My next priority is legal acumen. I believe that a lawyer is performing at the highest level only when they actively seek knowledge on every aspect of each case they handle, and I strive to be well informed on everything I do by staying current on the newest developments in Oregon Law and evidence based approaches to criminal justice. I would expect any lawyer in my office to do the same, because it ensures protection of victim's and defendant's rights as well as swift and accurate pursuit of justice. Further I want to prioritize treatment options for addiction based crimes such as possession of controlled substances and mental health related public nuisance crimes. Similarly, I want to prioritize diversity within the district attorney's office to better reflect the community that I live in and serve.
What experience do you have as a prosecutor?
My prosecutorial experience starts with my time at the Oregon Department of Justice's Criminal Justice Division. I worked there as a law clerk from the summer of 2015 until my graduation in May of 2017. There I assisted attorneys with cases ranging from aggravated murder to complex financial cases. Further, because the Criminal Justice Division is responsible for assisting the District Attorneys with questions, I also helped field questions from the local DAs offices. At that office, I worked on complex legal issues that experienced prosecutors were calling for help with. I wrote responses to defense motions, and motions for the prosecution that were reviewed by attorneys and filed across the state. Further, I appeared as a certified law clerk on Measure 11 cases in a number of counties.
After graduation, I accepted a position in the Marion County District Attorney's office as a Deputy District Attorney. There I've carried a felony caseload in a high-volume prosecution office. Because of the high volume, I've handled thousands of cases and I've gone to trial on everything from harassments to attempted murder in the first degree and arson in the first degree. Further, I'm the liaison for the vehicular crash team and the arson team, both of which require advanced expertise because they involve huge amounts of expert testimony and very specialized knowledge. In Marion county, every deputy district attorney rotates through being on call and available to answer officer questions and respond to death scenes. As a result, I've fielded hundreds of questions by officers at all hours of the day and night, responded to over a hundred death scenes, and observed more than 10 autopsies for homicide investigations.
In short, I have a track record of dealing with tough cases that require nuanced and detailed understanding of the law. Further, I have recent experience with a broad variety of all of the most serious cases including homicides, robberies, assaults, complex financial cases, and drug deliveries. When combined with my leadership experience, my prosecutorial experience makes me the best candidate.
What changes, if any, would you make in the administration of the department? Do you have a plan for transparency and public accountability?
With a focus on communication and collaboration, my goal is to ensure that the office has stronger relationships with community partners. That includes police agencies, which means more active an open communication during charging and investigations as well as a consistent training schedule to ensure both that police agencies are apprised of the most up to date legal developments and the prosecutors are up to date on officer's training and experience. It includes agencies who provide treatment services to probationers. It includes the county government.
Ultimately I also want to ensure the office is present on social media. We live in a small county and is important for people to be able to see what the office is doing even when it doesn't make the headlines.
What is your philosophy on diversion programs such as drug and mental health treatment programs as an option for low-level offenses rather than entry into the criminal justice system?
I strongly believe, and evidence has shown, that diversion programs that are accompanied by tailored treatment regimens have a positive effect on recidivism given the benefit to the defendant for successfully completing the program. Further, in a county that is strapped for resources, dealing with a lean budget, with a relatively small caseload, diversion programs could stand in for treatment courts with the correct probation officer training and community partner participation.
In short, for low-level, non-violent, first-time offenders who have addiction or mental health concerns that are related to their criminal activity, diversion presents a strong option.
Have you managed budgets and offices with staff before? What is your plan for the long term financial stability of the District Attorney's Office?
Yes, I have directly supervised hundreds of soldiers both in combat and in garrison, which also includes office environments. While I did not have to budget for those soldiers, I did have to plan missions and training which included provisioning those soldiers, often on incredibly short time lines. Budgeting and provisioning ultimately involved identical concepts: one must reconcile the resources available with the needs required by the task at hand. Further, as a prosecutor I handle complex financial cases so I understand how to follow the flow of money.
Further, in preparation for running for district attorney, I spoke with John Sewell, the current District Attorney, about his budget. I've also spoken to past and present county commissioners. I understand the budget as it currently stands, and I've spoken to a number of people about securing funding for public safety. Ultimately, the best way to secure funding is to ensure the public understands what the District Attorney office does and why fully funding the office is important. While there are limited grants, the vast majority of grants cannot help ensure long term financial stability for several reasons, and it would be unwise to plan a DA office budget around grants.
First, grants are generally short term, lasting a couple of years. Second, grants typically focus on very specific needs. Funding a very particular program for a short time with a grant may be possible, but there is no grant to my knowledge that would help fund criminal prosecution in general at all much less for the long term. In other words, grant money would not sustain a long term employee in the DAs office but it could help support a special project to improve and rejuvenate the office in small ways for a big impact. Smaller grants could be used to send prosecutors to special training to improve knowledge of the latest up to date issues in the justice system.
Another issue with grants is ensuring we have a large enough population to support the need for the grant. Take, for example, the DUII court that Hood River County currently has. It is grant funded and, because Hood River has a high percentage of diversion ineligible DUII drivers, there is a population large enough to support the grant. In contrast, grant money may be available for a veteran's court, but Hood River does not have enough veteran't court eligible defendant's to support such a court. That is why I believe alternative means for addressing defendant populations with specific addiction or mental health needs, such as diversion programs, would be more efficient and effective.
Finally, transitioning the office to a paperless system would help reduce some cost in the office and streamline work, ensuring the most effective use of county resources.
How do you envision your office interacting with ICE? Do you support using NORCOR to detain undocumented immigrants beyond the time they would have spent for state and/or local offenses in order to accommodate immigration authorities?
My role as District Attorney of Hood River County will be to prosecute violations of state law and recommend a sentence for those violations that comports with state law. Justice is served when a defendant, once convicted, serves his or her allotted sentence.
County Commissioner Position 2 
Arthur Babitz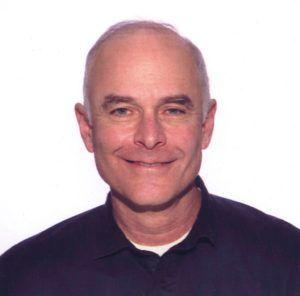 Why are you the right candidate for this position? What are your qualifications?
The County has a serious financial problem. I led the City out of a similar crisis, and the fixes we put in place have withstood the test of time. This isn't an easy job. Experience and knowledge matter.
In the private sector, I built my own successful technology company, and I have led large product teams at several companies.
I have a solid understanding of government finance, land use planning, as well as how public boards and commissions work. I served three terms as Mayor of Hood River. I currently serve as chair of the Hood River Planning Commission and as a Governor's appointee and chair of the Columbia River Highway Advisory Board. I led the budget side of the successful effort to restart our library, and have served on the budget committees of several local governments.
Having good ideas doesn't mean much if you can't get them implemented. I have a track record of not only coming up with creative ideas, but of working with others to turn ideas (both mine and theirs) into reality. I am proud of my record of major accomplishments during my years of public service.
What do you think caused the County's current budget problems? What are some specific steps you would recommend to the County to improve its financial situation?
County government has worked hard to maintain services even as costs, state laws, and timber markets have changed. They did this by spending reserves, deferring maintenance, and delaying vehicle and equipment replacement. These are all reasonable actions for a short period if you have a plan and expectation things will change, but that hasn't proven to be the case.
A basic rule of management is that as situations change you adjust your plans. With or without the levy, our budget needs to be sustainable and transparent. This means we need a budget and budget policy (the rules for future budgets) which:
restores healthy reserves over several years
allocates funds annually for maintenance and replacement of facilities and vehicles
catches up on the backlog of those needs
Obviously this is much easier if the levy passes, but in either case we need to set the level of service to one we can provide without breaking sustainable budgeting rules.
What is your experience in making complex budget decisions? How would your recommendations change if the local option levy passes? How about if it fails?
My experience leading the City out of a financial mess is the most relevant example. It took several year of hard work to reform established practices and make staffing changes necessary to plug the leaks and convert a serious deficit into solid reserves. People imagine "fixing" a budget is a matter of finding some money and adjusting the spreadsheets, but in reality you have to change how people think about government and budgeting. That takes years of steady and competent leadership, with numerous opportunities to go astray.
If the levy passes, the first job of the Board of Commissioners will be to make sure there is a plan in place to spend the money as promised to the voters— and to do that sustainably. Simply having more money doesn't mean the budget is a healthy one.
Once this is done, there are two paths we can consider. We can plan to ask for the operating levy every five years, like the School District does, or we can restructure to find the needed funds in a different way. For example, a "service district" for Sheriff's patrol services is a way the voters can make the funding permanent (similar to creation of the Library District). I would start this discussion at the earliest possible date, since the levy only lasts for five years.
If the levy fails, the Board of Commissioners first job is the same, but much harder. We will have to define the services which can be supported with a sustainable budget. Just as in the other case we will need a plan to return to adequate reserves while planning for equipment and facility maintenance and replacement. Obviously the services will be reduced significantly.
I'll add from my experience with budget cuts, it is important to do it once, and only once. If you struggle trying to figure it out and have to do multiple rounds of layoffs, you do far more damage to morale (both of staff and the public). Cut once, and establish a level of service which we can maintain until circumstances change.
Is there anything that the recent COVID-19 pandemic has revealed about the county's ability to provide essential services to County residents in times of emergency? What changes you would make to improve the readiness and delivery of services in times of crisis?
Whether it is a pandemic, earthquake, ice storm, or wildfire County government plays a key role in our community's resilience. It is a real shame we don't have any reserves to help recover from this pandemic, for example. That's why whatever scenario plays out with the levy we need to restore reserves (AKA rainy day funds) because it will rain again.
Today we can say "Good thing we have a functioning Health Department." Two years ago we would have said "Good thing we have deputies to help organize wildfire evacuations."
I am very concerned what future response will look like if the levy fails and we have significant staff cuts. We will be relying much more heavily on assistance from other jurisdictions. We'll need to be sure the planning happens so such cooperation will be as automatic and robust as possible. There's no magic answer— with tighter budgets we will be less resilient. But it's the Board of Commissioners' job to make sure the County is organized for the best possible response given the funding.
We know there have been some recent misfires between the City and the County— the recent water emergency exposed confused communication and decision making processes. Past I-84 closures exposed lack of plans and lack of communication between multiple agencies. As Commissioner I would make sure the emergency response plans are formalized and carefully followed.
Addressing Hood River's housing affordability problem has been a goal of the County Commission for many years. Do you think the County has a role to play in housing? Why or why not?
Yes. We have an economy with strong manufacturing, agriculture and tourism sectors who are already struggling with the cost of housing. If employees can't find housing, most companies will eventually choose to move or grow elsewhere. If orchardists can't find workers they can't produce their crop. If service sector employees have to bring in workers from elsewhere, their cost structures can become unworkable.
We have a surprisingly diverse economy for a rural county. This has brought us great opportunities, but if we don't make serious efforts to address affordability at all levels we will eventually lose many of the good jobs that diversity has brought. Adequate housing (both inventory and price) are necessary so everything from our breweries to tech companies to hospital can hire and retain workers. We also need to remember we'll all eventually retire, and a functioning community also needs housing for retirees.
Working within Oregon's innovative land-use system what ways can the County plan for expected population growth? What are your ideas for how the County can address livability issues like the provision of adequate park spaces and transportation needs including biking and walking path connectivity?
There are two critical element here. The first is we are subject to both Oregon's land use laws and the National Scenic Area restrictions, making any changes to our Urban Growth Boundary incredibly difficult. We can't depend on expanding our Urban Growth Area to meet our population growth.
The second is through a history of mistakes we have a "fuzzy" boundary between our urban and rural lands. Without getting too technical, we have allowed urban sorts of developments in many areas that aren't incorporated, and those developments weren't done through the current process that would provide for urban infrastructure such as parks, trails, roads and sidewalks.
I would start by reviewing whether the County is living up to the agreement to extend regulation similar to those in the city limits to development in the Urban Growth Area. We shouldn't compound the problem by allowing more development without infrastructure for eventual incorporation.
Next I would act to perfect and adopt the Parks Master Plan developed by the Parks and Recreation District for the City and County. Without a plan in place we can't expect anything to get better. Development can only be required to provide infrastructure if it is in a legally adopted "plan."
I would also want to see a coordinated review of the County and City Transportation Plans. These plans are supposed to be updated every ten years, and cover everything from truck routes to bike paths. I would like to see additional emphasis on things like extending "Safe Routes to Schools" corridors beyond the City limits to HRVHS. There are also many issues with County roads which are seeing more urban levels of traffic. Planning roads that provide for rural access and urban populations requires better City/County coordination. Livability comes through better planning.
Paul Henke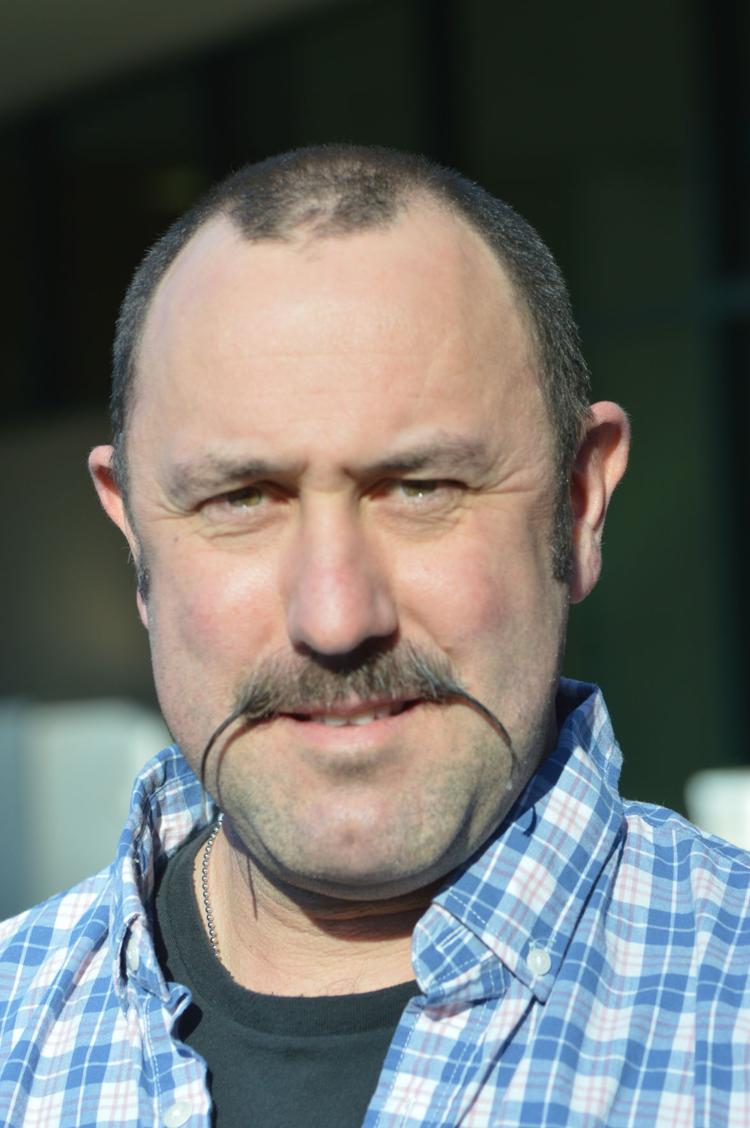 Henke opted not to answer the questions in writing but to refer readers to several videos he has posted at /paulhenke4countycommissioner.com/video-messages-from-paul/
On one video, Henke said, "On the county budget crisis, our only logical choice is to increase our tax base. Nobody wants their taxes to go up for their home. This is the base of all budgets, right? How do you increase revenue? To increase your tax base … say we need $1 million a year and we have 1,000 paying $1,000 each, so if you're looking for $1 million you increase the number of people putting in the money, so instead of 1,000 people putting in you have 10,000 people or so and everyone has to put in less.
"Whether the levy passes or fails the budget is going to look entirely different. The (proposed public safety) levy is looking for $1.8 million a year, the current budget committee and commission has the challenge of making two budgets. You have to make a budget that reflects the failure or the passing of the levy."