The final program of Stevenson Grange No. 121's 2021 Community Resiliency Programs will be a Plant, Seed & Bulb Swap on Saturday, Nov. 13, 10 a.m. to 2 p.m. The community is invited to come and exchange and/or pick up available plants, seeds and bulbs. Most of the plants and seeds are locally grown and harvested and are proven producers.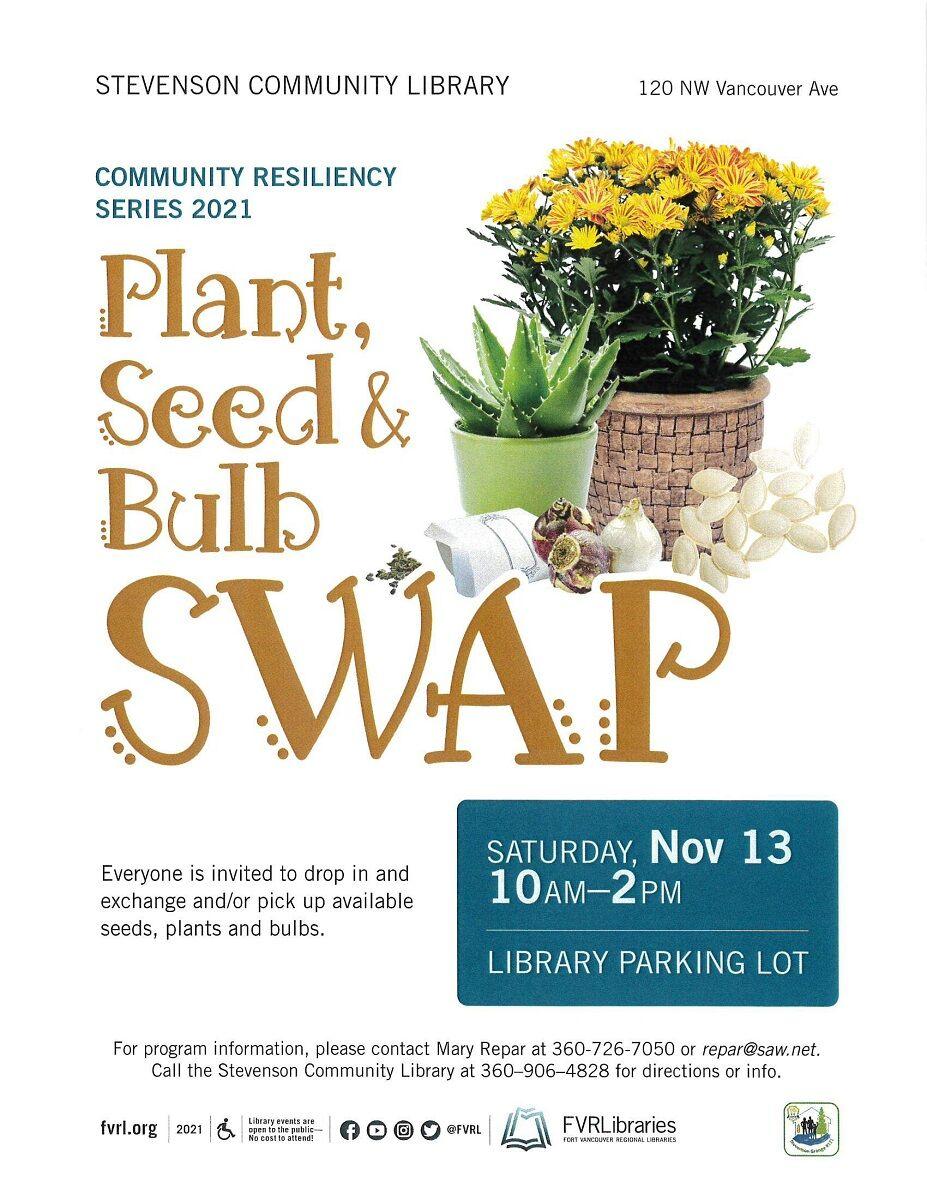 The swap event is held in order to boost and inspire local producers and local production and encourage regional sustainability, said a press release. All local producers are encouraged to bring contact information for the information table to advertise local garden and farm products and to form a local producer network.
Patrons can bring their seeds and plants to the library before 10 a.m. but all leftovers must be picked up at 2 p.m. unless other arrangements are made with the Grange. Due to COVID-19 restrictions, this event will be held outdoors near the Courthouse Annex. Masks are required.
This program is co-sponsored by Stevenson Grange No. 121, the Stevenson Community Library and the Stevenson Farmers Market.
All Community Resiliency Programs are free and open to the public.
For program information, please call Mary Repar at 360-726-7052 or email repar@saw.net. Call Stevenson Library at 360-906-4828 for directions or information.