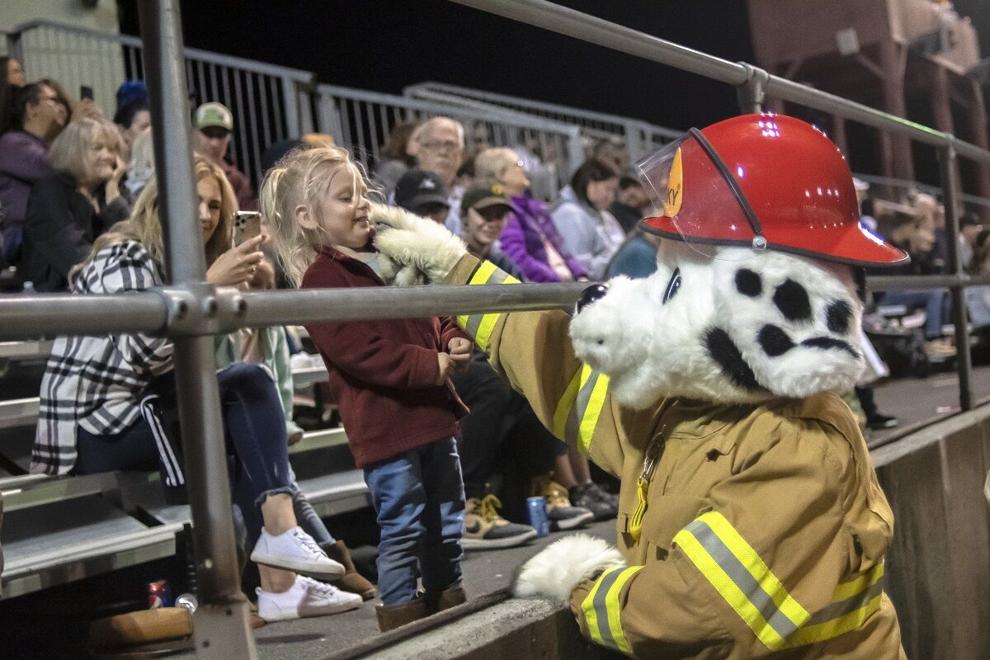 Oregon and Washington law enforcement personnel met head to head in The Dalles Saturday, Oct. 2, to battle it out on the football field in the annual Pig Bowl flag football event.
This year's fundraiser event was to benefit two families: Ezra Blue Duckwall, 3, and his family. Ezra has been diagnosed with Modulloblastoma, an aggressive and malignant cancer. Also benefiting is Maleigha Barrett and her family. Maleigha was born with severe Cerebral Plasy and Pachygyria, and is wheel-chair bound.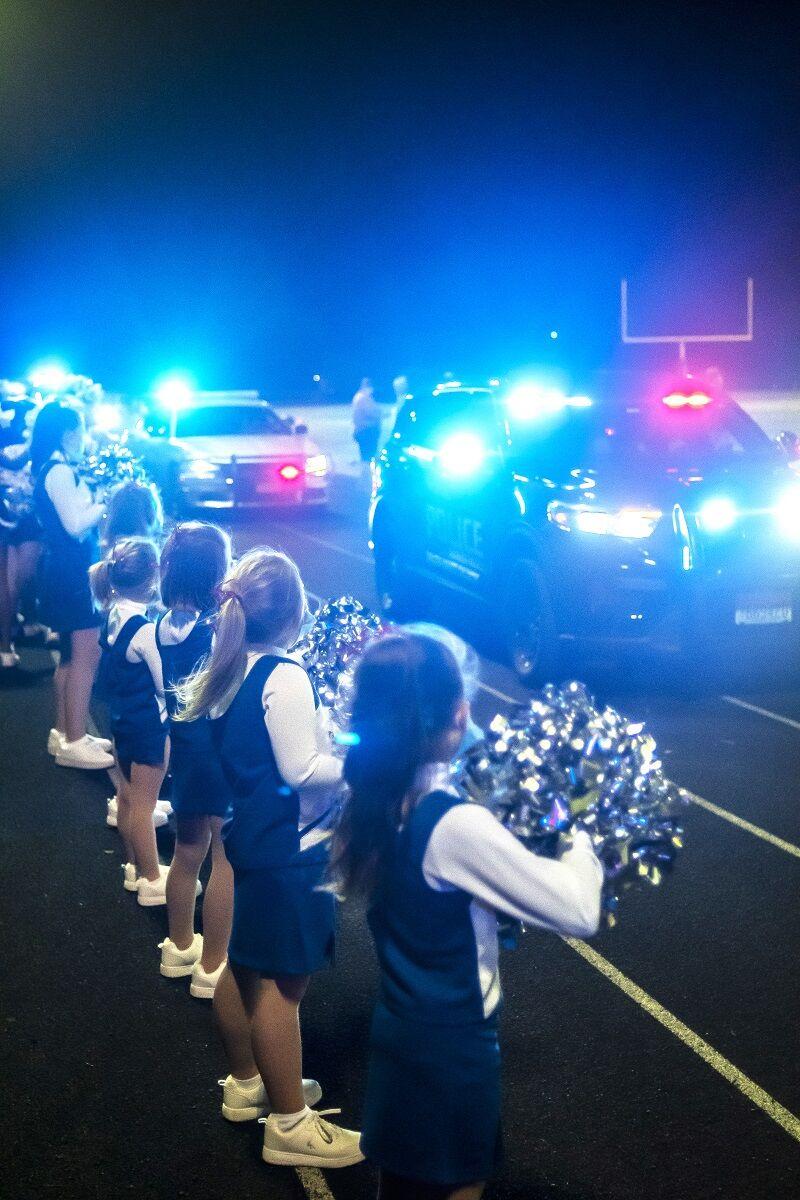 The game drew a capacity crowd to the Wahtonka campus of The Dalles High School, opening with a purchased point score of 3052 for Washington law enforcement, and 2737 Oregon enforcement: Touchdowns (7 points) could be purchased before and during the game for $50, 3 points for $25, and 1 point for $5 (and a pig noise over the PA during the game.)
Donations were flowing in hot and heavy throughout the evening.
Participating for the Oregon team were members of The Dalles Police Department, Wasco County Sheriff's Office, Hood River County Sheriff's Office, Oregon State Police, Northern Oregon Regional Corrections Facility, Mid-Columbia Fire and Rescue and Columbia River Inter-tribal Police Department.
Participating in the Washington team were members of Goldendale Police Department, Klickitat County Sheriff's Office, Klickitat County Jail, Washington State Patrol, Washington State Parks and, according to the printed program, "some random guy who shows up every year."
On the sidelines could be found Smokey Bear, Sparky the Fire Dog, Bobber the Water Safety Dog and Mc Gruff the Crime Dog.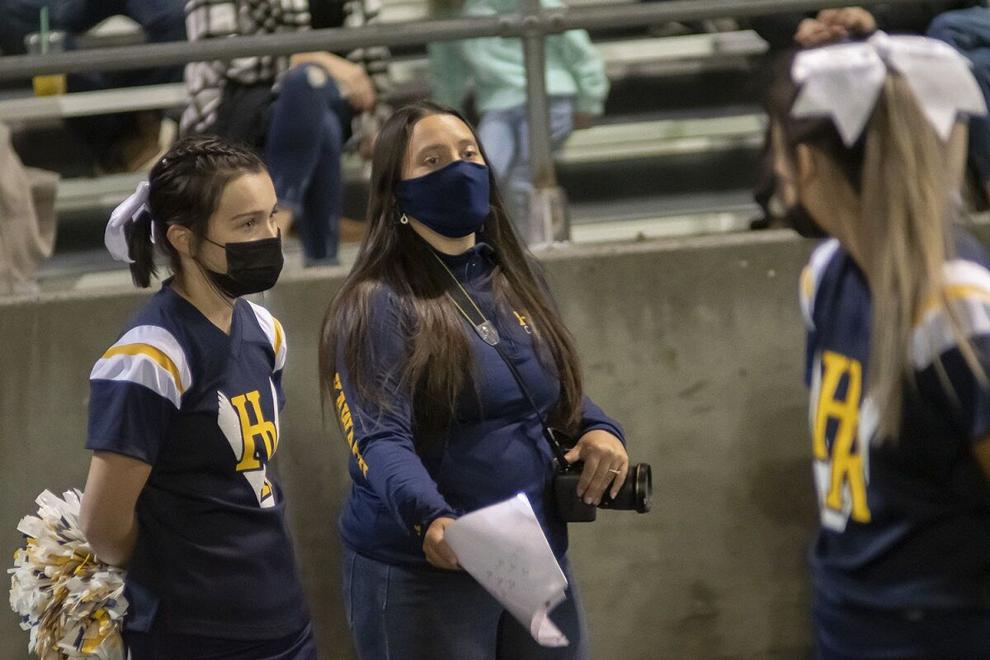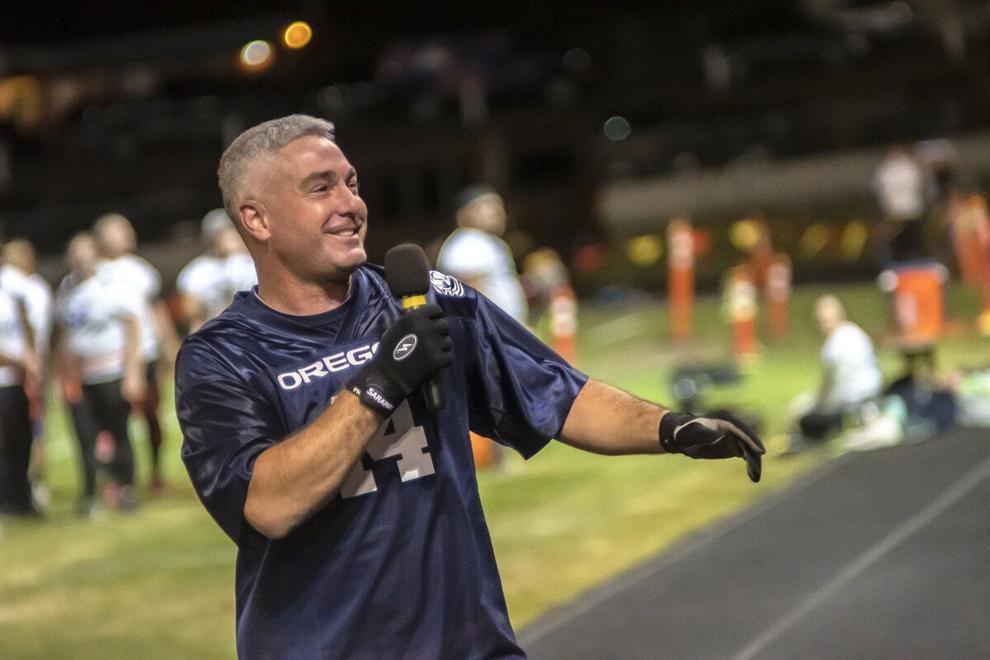 Cheering on the teams were cheerleaders from The Dalles High School, led by Kelsey Sugg Wallace; Hood River High School, led by LisaAnn Kawachi; and the All Star Team USA Cheerleaders out of Goldendale, lead by Gina Mosbrucker.
Cleaning up after the game were members of Boy Scouts Troop No. 398.
The event was supported by a host of community leaders and volunteers, as well as businesses, vendors and others from throughout the Gorge.