At a meeting conducted virtually via Zoom Dec.7, the Klickitat County Democrats elected a new executive board for the 2021-22 term.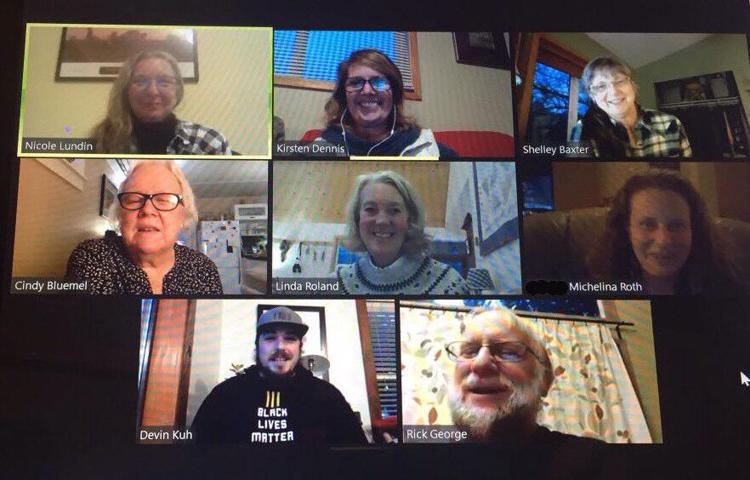 Adhering to medical professionals' advice that individuals refrain from in-person gatherings, 23 individuals participated in the Reorganizational Meeting. After all the nominations and voting, the following individuals were elected for the new term: Rick George, chair; Michelina Roth, vice chair; Shelley Baxter and Devin Kuh, State Committee representatives; Linda Roland, treasurer; and Cindy Bluemel, secretary. Appointed members include Nicole Lundin as communications specialist and Kirsten Dennis as volunteer coordinator.
"Our party has made significant gains in our long-term goal to overtake our Republican rivals," said George during the meeting, who pointed to an increased percentage of Democratic votes in numerous local races compared to 2016.
George also pointed out the difference in how the two major parties conducted their Reorganizational Meetings.
"Our Republican friends gathered in person and posed for photographs without masks," said George, "even while more than 3,000 people a day are dying from coronavirus. Our medical professionals are pleading with us to wear masks and refrain from gatherings. Hospitals are overwhelmed with patients, leaving doctors and nurses highly stressed and in danger for their own health. Democrats believe we should listen to and respect our medical professionals, and we urge everyone to do the same."