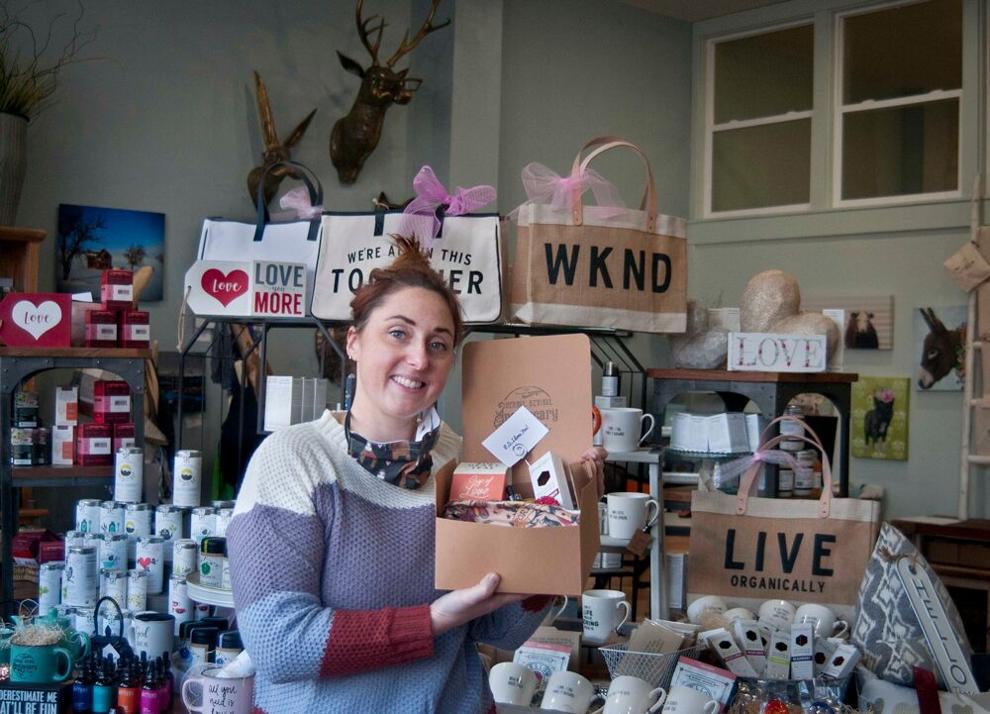 When Herbal Revival Apothecary opened Oct. 1, 2019, owner Nicole Ryan was off and running. Selling a variety of all-natural and herbal-infused products, the new business landed on its feet and Ryan was happily connecting to a lot of local residents. "We had lots of events, including a witches walk and a wine tasting. The first four months were fun," she remembers.
The small shop, located in downtown The Dalles, was working out. "I filled this room with all my favorite things, and people seem to like it," she said. "People come in, they like the smell. They like the vibe."
Then the pandemic hit, and Oregon businesses of all kinds shuttered their doors to reduce transmission of the COVID-19 virus.
And Ryan adapted. "We never planned on having an online store," she said. With the onset of the pandemic, however, not selling online was no longer an option. She wasn't sure the "vibe" of her shop, with its herbal aromas and complex displays, would translate to an online store. "It's a different vibe and you just can't get that online," she said.
But while the online store wasn't the same, Ryan was able to connect with shoppers online and even made deliveries for a while. "That was really hard. I'm a one-woman show here," she said.
She settled on curbside pickups as the best compromise. And as the pandemic dragged on, with nervous shoppers needing curbside delivery or avoiding retail stores altogether, Ryan came up with a second pandemic-proof strategy — monthly subscription boxes, each offering a variety of unique and carefully integrated items from the store.
Those have also been successful, Ryan said. "Everyone gets the same box, with a selection of some of my newer products and limited edition items," she explained. Each box contains $80 to $90 in products, with a subscription cost of $50. People enjoy the service — it's like getting a monthly box of surprises — and often discover items they continue to order, or gift to their friends, she said.
Ryan's herbal items are carefully sourced, she noted. "I used to make my own; now I sell products from a few apothecaries and supplement companies. All the companies I use are sustainable and organic. All our products are herbally infused."
In addition to herbal products, she carries a full selection of environmentally-friendly cleaning products as part of a "refill" station, allowing reuse of dispensers. These include hand and dish soap, laundry detergent and counter-top spray.
Although she has no previous year sales to compare her current sales with, Ryan said the store has done pretty well in this first year. "The community has been so supportive, it makes me feel like, 'Hey, we're going to make it!'"