The fifth graders at Colonel Wright Elementary School in The Dalles might not be able to see teacher Steve Chance's smile under his colorful mask when they enter the classroom every morning, but the smile is there and almost audible when Chance speaks.
Chance credits his district, and its teachers and administrators, with making the most of virtual learning since March of last year.
The district gave teachers and students the tools they needed to cover their normal curriculum in a new way, he said, and the teachers leaned on each other to adapt their teaching to the virtual classroom — but still, "You feel like you're teaching with one hand behind your back all the time," Chance said.
With students returning to the classroom, teachers like Chance and first-year fourth grade teacher Destin Ramsey can more easily gauge a student's comprehension and engagement.
Teaching through a webcam, students with their cameras shut off could be zoning out, or they could be conserving bandwidth to make sure they're getting teachers' audio, Chance said.
Programs like Google Classroom and McGraw-Hill's Wonders have helped the district minimize stagnation of students' reading and math skills, Principal Carol Dowsett said. Standardized skills tests have shown that students have progressed in those critical areas, she said.
But those programs can't replicate Ramsey walking around the room as students work — checking in and looking over their shoulders at their work — or Chance noticing a student staring out the window or doodling as he instructs.
"I'm thrilled to see my kids in my room," Chance said. "It's so much more fun to teach with the kids right in front of me."
Ramsey said some students have struggled with virtual learning for various reasons. He said those students will be easier to connect with in the classroom.
Dowsett said some students who had issues with attendance during virtual classes have been showing up every day since the building's doors opened back up to students. She said social distanced classrooms of 11 or 12 kids have cut down on time in class but allow teachers to check in with each student individually.
Ramsey, who received his master's degree in a hybrid program that met in-person one weekend a month, said he helped other teachers get familiar with distance-learning programs and asked more experienced teachers for tips on keeping curriculum fun and engaging.
He completed his student-teaching in 2019 at Chenowith Elementary School before getting a job at St. Mary's, which he finished back in the virtual space when the pandemic reached the U.S. last year.
His interview for the CWES position was conducted via webcam — from the maternity ward where his wife had just given birth.
"I had to run home and grab a collared shirt. I tucked it into my sweatpants and turned the camera for the best light," Ramsey said.
"I think how long I had been awake calmed me down because I'm usually nervous for those kinds of things," he said. Ramsey said the uncertainty eased his new-job-anxiety.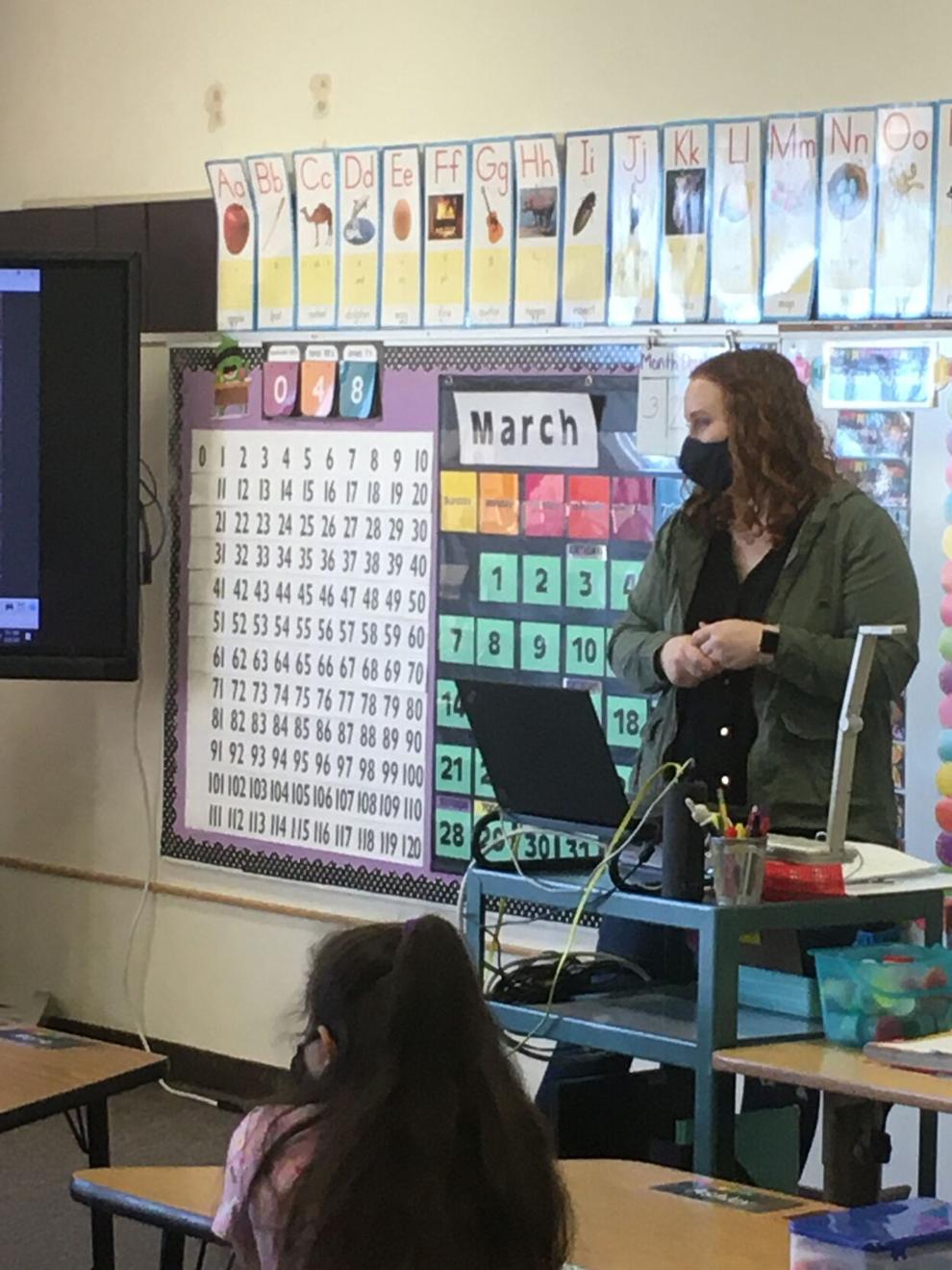 "The cool thing, for me, was that everyone was scrambling as I was starting, not just me."
Dowsett said staff have settled into a cycle of planning and replanning as case numbers and guidelines fluctuate. She said they no longer set their sights on "hopefully back to normal" dates. At least one of their previously tossed-out schedules has come back around and ended up in use. Chance said staff have continued searching for best-practices and "Band-Aids" for problems as they arise, but ultimately there will be no real resolution until everyone is back in school. He hopes next year's fifth graders will again end the year with an all-nighter in the school gym.
"There's things like that that're so much a part of being in school that we don't get to do," Chance said.