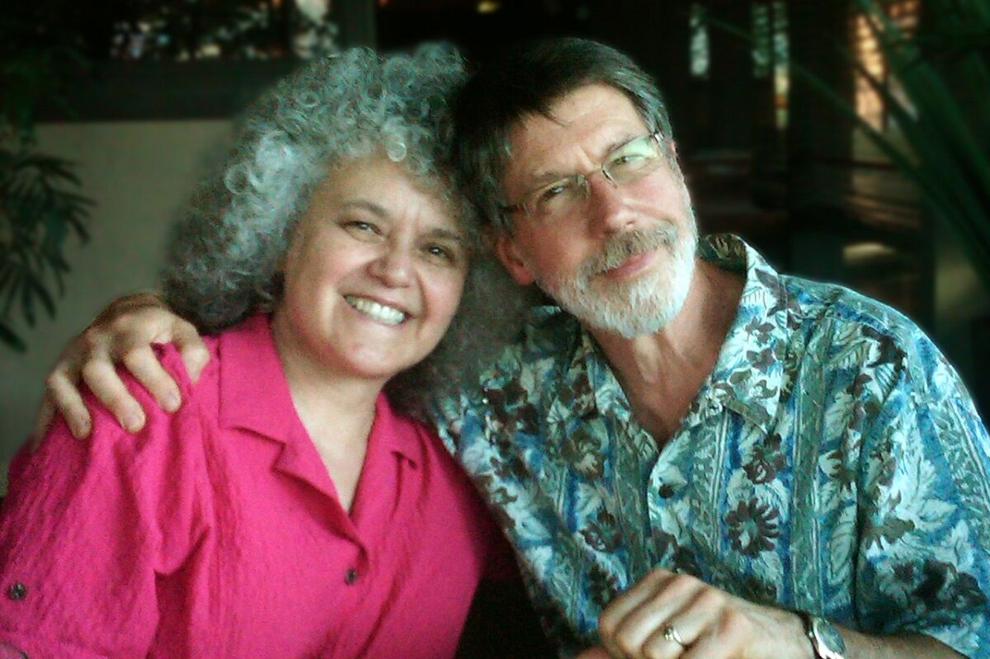 The Next Door has announced its 2020 Volunteers of the Year: Tina Castañares and Paul Woolery of Odell.
Castañares' and Woolery's connections with The Next Door span decades. When Woolery was starting out as a therapist in the early 1990s, he served as a family therapist for the organization's founding program, the Klahre House, a program that's still serving young people today.
"I met with the staff and youth and was immediately impressed with the level of care and service provided," said Woolery.
Not long after, Castañares, then a physician at La Clínica del Cariño, now One Community Health, frequently collaborated with The Next Door, particularly when La Familia Sana, now Nuestra Comunidad Sana/Health Promotion Services, transitioned from being housed at La Clínica to The Next Door.
"It was a natural fit," said Castañares of the change. "Even in its early days, The Next Door was growing to give a home to programs and services that were needed."
While Woolery's time as a therapist with The Next Door was brief, his involvement continued when the organization adopted an intervention program that he and a partner developed for domestic abuse perpetrators. The program had long been offered in English, and The Next Door adapted it for Spanish-speaking participants.
Woolery served as a consultant for the successful revision and implementation of Hombres Autoresponsables para Parar el Abuso (HAPA), which continues to be offered virtually.
Meanwhile, Castañares began serving on The Next Door's Nuestra Comunidad Sana/Health Promotion Services advisory committee.
"There was so much interconnection between my work and The Next Door. It was wonderful to see what The Next Door's creative staff could do and the way they were able to expand the role of Community Health Workers beyond what the clinic could achieve," said Castañares.
Fast forward to March 2020, when COVID-19 took hold in the Gorge. Castañares, now retired, knew she wanted to do something to help. While she didn't feel safe returning to direct patient care, she found herself on The Next Door's Migrant and Seasonal Farmworker outreach committees. According to The Next Door, she immediately proved to be a valuable asset with her historical knowledge of the area and her medical background, which ensured The Next Door could provide accurate and reliable information to those it served.
One of the first challenges the committee addressed was how Community Health Workers could distribute reliable virus information and supplies to farmworkers and their families: PPE, preventative measures, resources, and more. The committee quickly determined that recording and distributing quality videos, in Spanish, was one important educational option.
To aid in the project, Woolery volunteered his video and audio editing skills. "I was grateful to be part of the process," said Woolery. "It's been a really enjoyable experience seeing the creativity among staff, the increasing quality of the videos, and helping distribute such important information."
One of their favorite projects is a videonovela titled "Entre Amigos" ("Between Friends") that emphasizes the importance of taking care of one's mental health during this challenging time. Recently, the team has also been putting together and distributing video testimonials to encourage community members to get the COVID-19 vaccine.
For their contributions, especially in the last year, Castañares and Woolery were selected for Volunteers of the Year.
Both Castañares and Woolery state their heart-felt support of The Next Door. "It's remarkable to see how the organization has grown and expanded to meet the needs of the community," said Woolery. Castañares agreed, saying, "The Next Door demonstrates over and over its unique, creative role as an umbrella social service organization, with a strong emphasis on social justice, community promotion, and equity."
To learn more about The Next Door, visit nextdoorinc.org or call 541-386-6665.