Small victories, not in the win-loss column, should pay future dividends for the Hood River Valley girls basketball team.
HRV was winless this COVID-extended — and shortened — season through 13 games. But Coach Steve Noteboom knew going in that it would be a learning experience for his young team.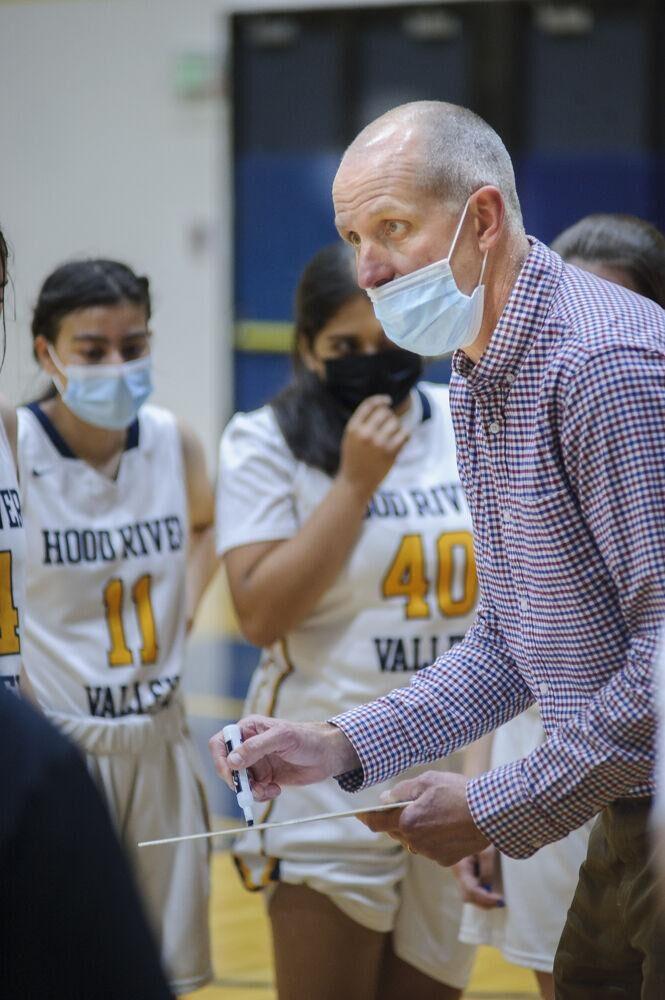 "The girls have shown a lot of progress and the future looks promising," Noteboom said.
The Eagles' season ended in the first round of the Intermountain Conference playoffs June 21 when they lost 55-46 at Redmond. It was third meeting between the two teams and the score progression (at least between the first and then the second and third games) exemplified some of the promising future Noteboom referred to. Redmond easily handled HRV the first game June 1, 52-27, but the next two contests were competitive until late.
"We played a more consistent game and did not have the huge letdown that we had in many of our games early in the season," Noteboom explained of the latter two contests, decided by single digits.
Inconsistency is typical of younger teams; HRV's varsity roster included one senior, Molly Routson, who missed most of the first half of the schedule because of injuries and softball commitments. Routson will play softball next season at Mt. Hood Community College.
"Our lone senior this year was Molly Routson. She was a two-year starter for HRV. She did not always fill up the stat sheet, but she was our best defender and was a physical, competitive player," Noteboom said. "We will miss her leadership and positive attitude."
Five freshmen played on the varsity, including the team's leading scorer, Marina Castaneda, who scored 20 points against Redmond in the season finale. "Marina Castaneda continued to be our biggest scoring threat and much of our offense went through her," Noteboom said. "She had a season average of 14.7 points per game."
Castaneda was selected by the conference's coaches to second-team all-league and figures prominently in HRV's future.
Ridgeview defeated Redmond in the semifinals, 68-24, and won the IMC championship game, 51-29, over Pendleton.