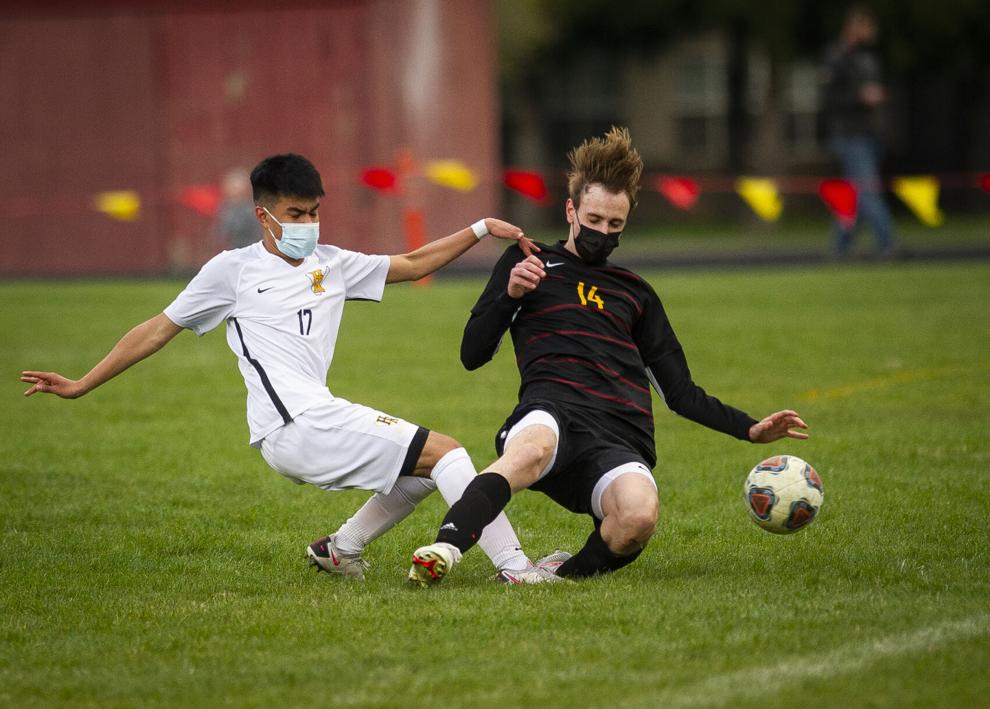 The culmination of Season 2 in Oregon high school athletics will mean a busy week for Gorge-area teams. There are no state playoffs this year, but leagues are conducting season-ending single-elimination tournaments.
Season 2 playoffs begin Monday, April 5. Intermountain Conference sports teams in soccer and volleyball were seeded into six-team, single elimination brackets with the higher seeds hosting matches. The IMC cross country district meet is Wednesday, April 7 at Sorosis Park in The Dalles. The girls varsity race begins at 3 p.m. The Dalles and Hood River will conclude their IMC football seasons Friday: The Dalles is at Redmond, while Hood River plays at Portland's Parkrose.
First round of the IMC girls soccer playoffs are Monday, when HRV plays a 4:30 p.m. match at Westside Elementary. The Dalles also plays at home Monday. Monday's winners play in the semifinals Wednesday at either Redmond or Ridgeview. The league championship match for girls soccer is Friday April 9 at the site of the higher-seeded team.
First round of the IMC boys soccer playoffs also are Monday. No. 3 seed The Dalles plays a home match against the No. 6 seeded Redmond. A first-round win would put The Dalles on the road for a Wednesday match at No. 2 seed Ridgeview. Top-seeded Hood River has a first-round bye and will host the winner of Monday's Crook County-Pendleton match on Wednesday at 6 p.m. at Henderson Stadium in the semifinals. Wednesday's winners play for the district title on Friday April 9 at the site of the site of the higher-seeded team.
In IMC volleyball, No. 4 HRV and No. 5 The Dalles play a 6 p.m. first-round match Tuesday, April 7 at Vannet Court in Hood River. Tuesday's winner advances to take on the league's No. 1 seed on Thursday in the semifinals. Saturday's championship is at the site of the higher-seeded team.
Horizon Christian School's boys soccer team plays in the first round of the Class 1A District 7 playoffs at top-seeded Damascus Christian at 4 p.m. Monday.