Community donates money to help orchard workers stay hydrated during hot summer days
The thermometer read nearly 100 degrees by 9 a.m. and Cielo Rivera and her cousin, Mia, were sorting cherries picked earlier that morning. The two noticed that the water supplied by the orchard was sitting in direct sunlight. Pickers had lined up to pour themselves a small snow cone sized cup of warm water, because many of them had no receptacle to store water in. Those who had one, the bottles were plastic and failed to keep water cold for during their nine hour shifts. Cielo and Mia decided to offer their insulated Hydro Flask water bottles to a couple of workers who had been picking fruit since 4:30 in the morning.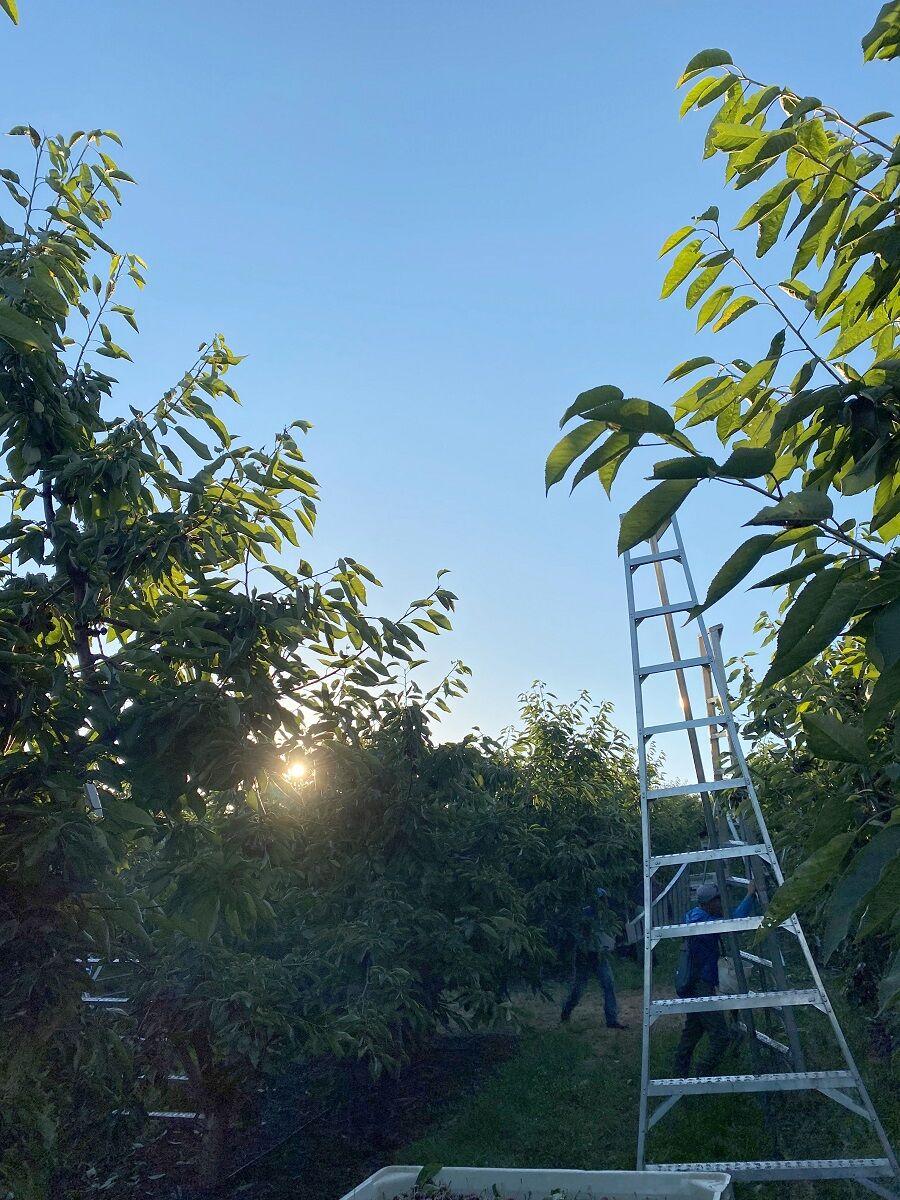 "They were elated," said Cielo. A sense of relief washed over the workers.
At the end of the day, Cielo and Mia let the workers keep their water bottles.
Sitting around the dinner table that night, the two hatched a plan to ask friends and family members for donations, in an effort to supply better insulated water bottles to those who pick fruit in 110 degree weather. The cousins wondered: Why not go bigger? And by 11:30 that same night, a GoFundMe page asking for a goal of $2,500 towards Hydro Flasks for migrant workers was live. They set their expectations low and their alarms for 3 a.m.
When they woke up that next morning they had met their goal, and then some. And donations didn't stop there. In a matter of 48 hours the GoFundMe page had already doubled their initial fundraising objective. It was at this stage when, GoFundMe officials stepped in and alerted local news outlets of the overnight success and wanted to keep momentum trending up. Cielo has been, and continues to stay in contact with GoFundMe and Hydro Flask representatives.
A huge win for migrant workers, Cielo hopes to bring awareness to their dedication and hard work.
"People don't really understand what they (the workers) go through until you actually see it," said Cielo.
Workers clock in at 4:30 in the morning and typically work until 1:30 p.m. During the recent heatwave that swept through the Pacific Northwest, many have fallen victim. According to the Oregon Occupational Safety and Health division a farm worker died from heat-related symptoms. As of Monday afternoon, while no deaths have been reported in Hood River County, workers are still worried. Temperatures can approach triple digits in the early afternoon. Orchards across the valley are doing the most they can to protect and assist workers, but there is only so much they can do says Ceilo. Their fundraising goal has now risen to $6,500 with hopes to provide other agricultural workers with insulated water bottles.