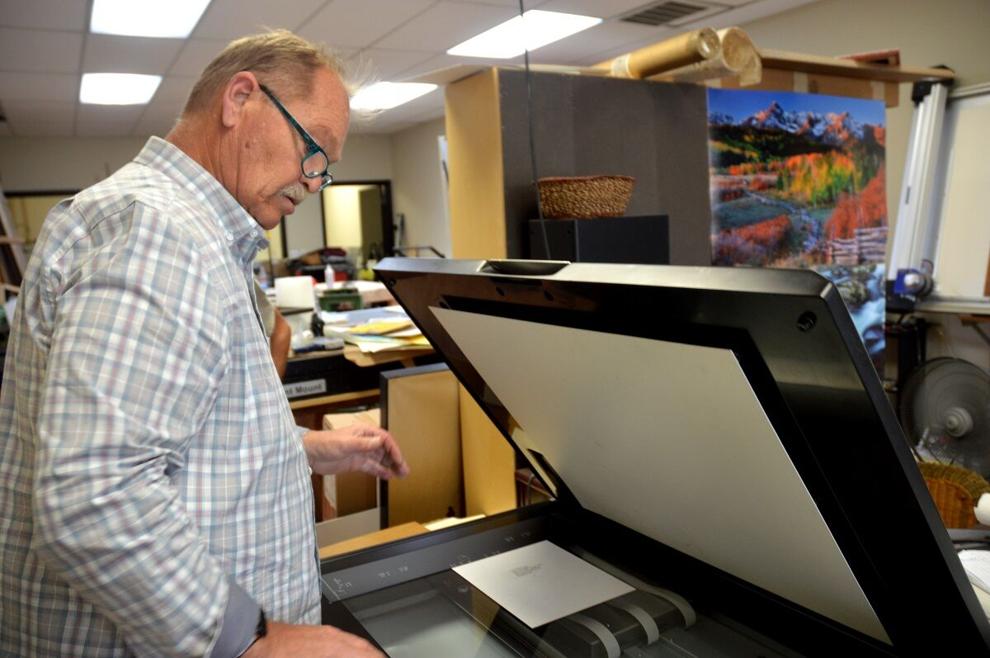 Hundreds of samples of frames in neat displays, large machines for designing and printing, an English bulldog napping on a little dog bed: These are all things one might see when they enter Picture This Frame & Print, located in Hood River. They'll also likely see the owner, Terry Henderson, hard at work at one of the pieces of machinery, focusing on a piece.
Picture This has been open six months, but even in that short time, Henderson's shop is already well-established and busy. He works a lot, not just framing, but printing out recreations of artwork and creating displays or shadow boxes.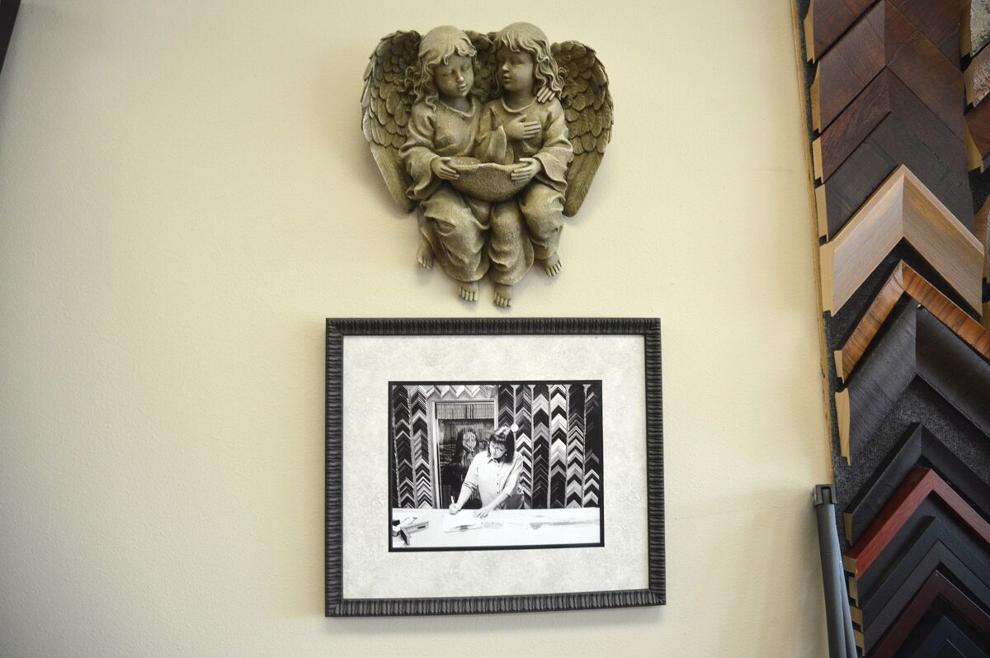 Viewing Terry's work makes it immediately apparent he knows what he's doing. And he does. Picture This isn't Terry's first frame store — far from it. In fact, he and his wife Jennie used to own Boulder Street Gallery & Framing in Colorado Springs, Colo.
Though the shop is no longer open, the website, boulderstreetgallery.com, is still up and has archives of many of the big projects Terry and Jennie took on.
One of those projects was a 9-11 memorial in Peterson Air Force Base in Colorado that they were commissioned to do by the government.
"That project got a national award," Henderson said. "So (Boulder Street) wasn't just a little frame shop gallery. We did a lot more."
There was even a time they were sent something very important from Washington, D.C., he added.
"We were sent, from Washington, D.C., the artwork for the purple heart to frame and send back to Washington," he said. "And they trusted us. We had a good reputation, and we had earned that."
Terry said a lot of their success and their positive reputation was due to Jennie. Before they had met, she had owned a frame shop in California, which was a coincidence because, at the time of their meeting, Terry had just recently purchased Boulder Street Gallery & Framing. At the time that they started dating, Jennie was working in a cell phone store. After hearing of her experience, Terry invited her to join him in owning the store.
"I said 'Will you quit this job? Because together we will make history,' and she did. And we did," Terry said. "It was meant to be. We lived together, we worked together, we played together."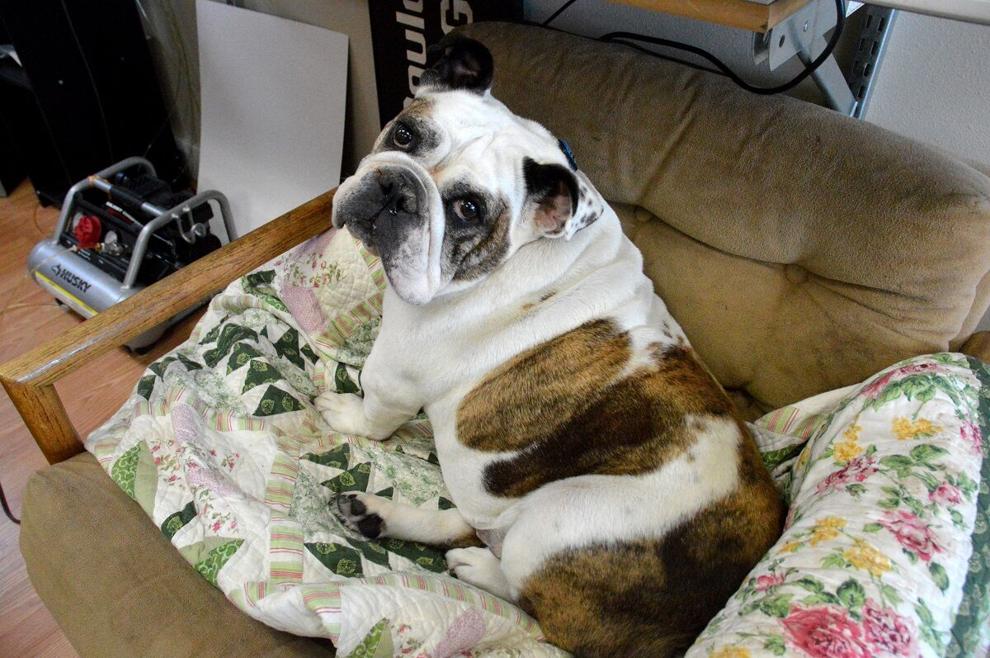 However, around a year and a half ago, Jennie was starting to have lung problems. The doctor told them the high elevation was part of the problem and that at sea level, things would be better for her, Terry said. So he and Jennie decided to move to the Columbia Gorge and leave everything behind.
"We weren't afraid of starting completely over," Henderson said. "We had all the equipment and all the business know-how, and if you've got that then you can make it."
However, shortly after arriving in the Gorge, Jennie wasn't feeling well. They took her to the hospital and were shocked to find she had stage four ovarian cancer, and there was nothing the doctors could do. Just 36 hours later, she was gone.
Losing his wife of 20 years was incredibly difficult, Henderson said, and he had to take a year to mourn and heal. Then, he decided to continue what he and Jennie had started. Their plan had always been to open another frame shop and Henderson wanted to honor that plan.
He decided to name the new business "Picture This Frame & Print," and was able to use a lot of the equipment he and Jennie had acquired over the years, though a lot of it didn't fit in the new shop, since it's a lot smaller than the old one, Terry said.
"It's just a lot different," he said.
Opening the shop has been difficult without Jennie, Terry said, but he's been happy to become part of the Hood River community and share something he and Jennie were so passionate about.
"The best part of this job is the people," he said. "I have a myriad of jobs to do. Shadow boxing, custom framing, helping people decide what frame they want … I spend whatever time is necessary for doing that, sometimes two or three hours on one little piece, sometimes they know what they want and we get it done fast. But yeah, the best part of it is the camaraderie I'm developing with my neighbors."
Terry said that even now, when he works, Jennie is right there helping him.
"Every time I put the frame in the vice, it's like she's right there next to me like she always was," he said. "She's still with me. She's still around."
Picture This Frame & Print is located at 1106 12th St., in Hood River and is open 10 a.m. through 6 p.m. Tuesday through Saturday.