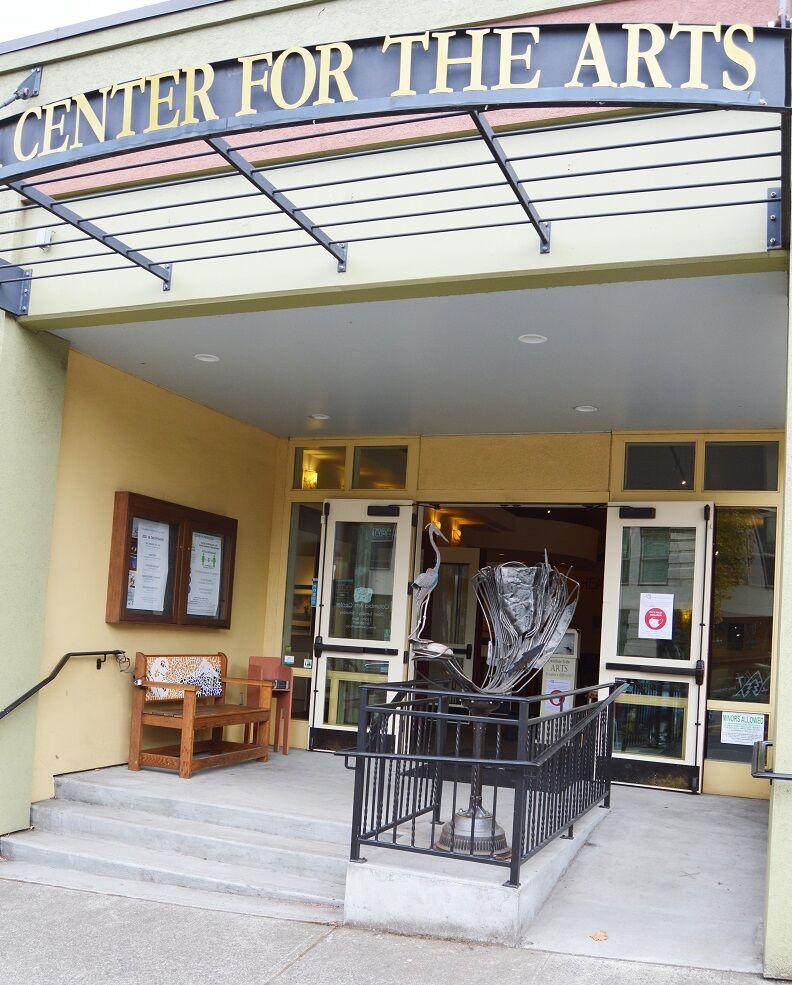 One of the hardest parts of the ongoing COVID-19 pandemic on businesses has been the need to respond to constantly changing conditions. That's true for Columbia Center for the Arts, Hood River, as well.
"It's impossible to plan events, and that's how art institutions work," said CCA Board Member Genevieve Scholl, who noted programming is planned a year in advance.
"Our facility is unique — it has a gallery, theater and workshop space," Scholl said. "From the beginning, we tried to find ways for education, visual arts and theater arts to fold in on each other … the dream of CCA is an immersive experience of arts — plural, not singular."
She said the center's experience was much like everyone else's, with many events canceled in 2020 and the lost revenue that accompanied those closures. But CCA was also in the middle of a leadership change, with Leith Gaines newly hired as executive director. Gaines stepped down this August, though she is continuing to advise over the phone.
"Leith was amazing," said Scholl. "She told us she had two years to do this, and the last year and a half of that was helping us navigate COVID. All work that would have been done on the fundraising side — COVID sort of sucked all the air out of the room for everything."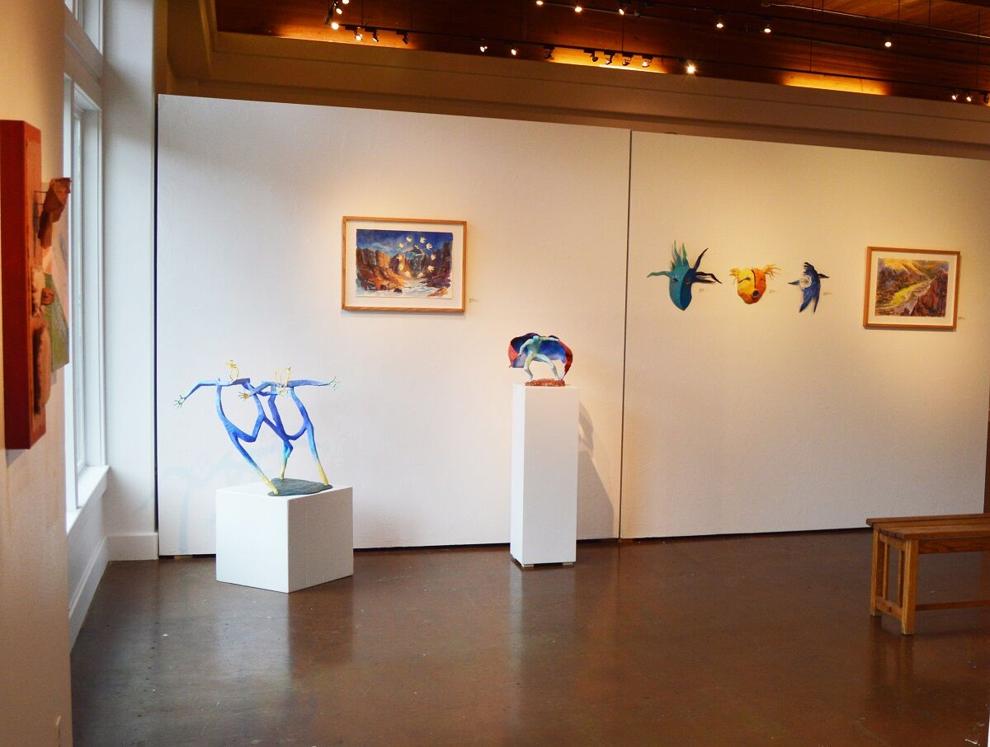 Recently, the center had to close for a two-week period because of a positive COVID case. Scholl said the center's supporters were "really gracious," but the closure resulted in scheduling changes; "Don't Quit Your Day Job," which was supposed to open in September, was pushed to November, with the August "Best of the Gorge" show continuing through the month instead.
Attendance has been down, as has sales. Fundraising is also down, and CCA is now operating on a deficit. While there are grants available, CCA has struggled to meet application deadlines due to the limited number of staff and the complicated nature of the process.
"The board is doing everything we can to keep things going," she said. "We're killing ourselves every day to make sure relief money gets to the Gorge, but to get money, you have to have staff on hand, capable and able to fill out paperwork. In a volunteer driven organization like ours, going through a leadership transition, there's a limited ability to aggressively pursue funding on short deadlines, but we still need help."
Scholl said that end of year fundraising will be "the most important year of all our years for that appeal. We have such a long list of amazing and repeat donors, and we of course will reach out to them for continued support, but we really do want to reach out to new folks — new to the area folks or folks who recognize that this facility is really unique in the Gorge, to provide just really immersive and exceptional arts experiences."
CCA has added an automatic donation button to its website (columbiaarts.org/support/donate-today/monthly-donation), where community members can sign up via PayPal to make a monthly microdonation.
Scholl said she signed up to give $10 a month and hopes others will do the same.
"It provides a perpetual, ongoing microdonation — if I could get 1,000 of my friends to do that, CCA would be complete … It would really make a huge difference and we'd be able to really recover from the pandemic and deliver some really great programming."
"Constellations," a romantic drama starring Dawn and Matt Rankin, opens at Columbia Center for the Arts on Oct. 8 and continues Oct. 9 and Oct. 15-16 at 7:30 p.m., with matinees Oct. 10 and Oct. 17 at 2 p.m. Tickets are $20 for adults and $18 for students and seniors. Tickets are available at Columbia Center for the Arts and online at www.columbiaarts.org.
"Fever Dream" is the center's October exhibit, running through Oct. 30. Gallery and retail store hours for October are 11 a.m. to 5 p.m. Tuesday through Saturday.