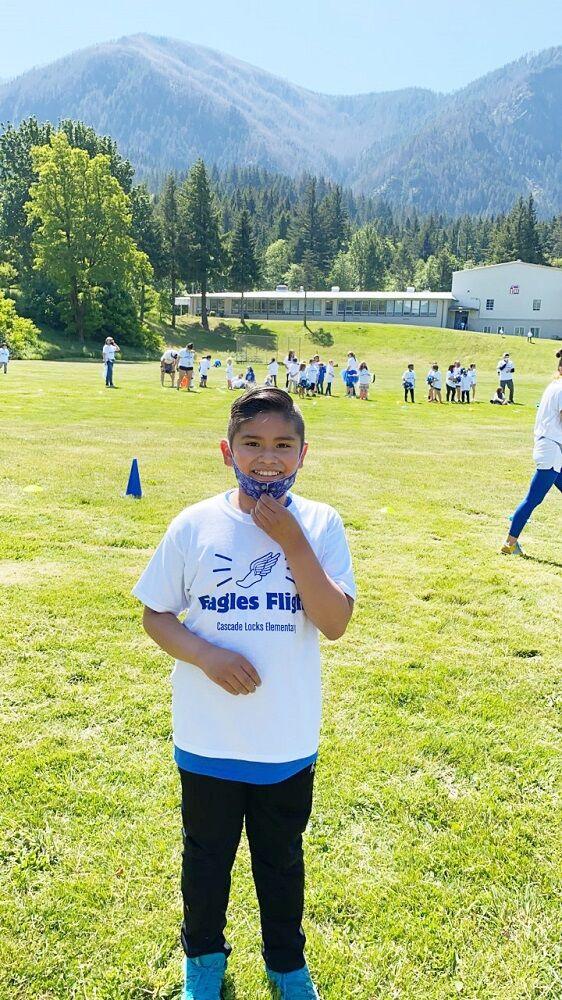 Cascade Locks Elementary students participated in the first-ever Eagles Flight Jog-A-Thon May 10-14, a weeklong fundraising event that saw kids tracking their movement minutes. On May 12, classes took turns running around a course located on the north end of the field set up by Principal Adrienne Acosta and were cheered on by parents, friends and community members, including Fire Chief John Logan, Hood River County School District Superintendent Rich Polkinghorn and School Board Representative Chrissy Reitz.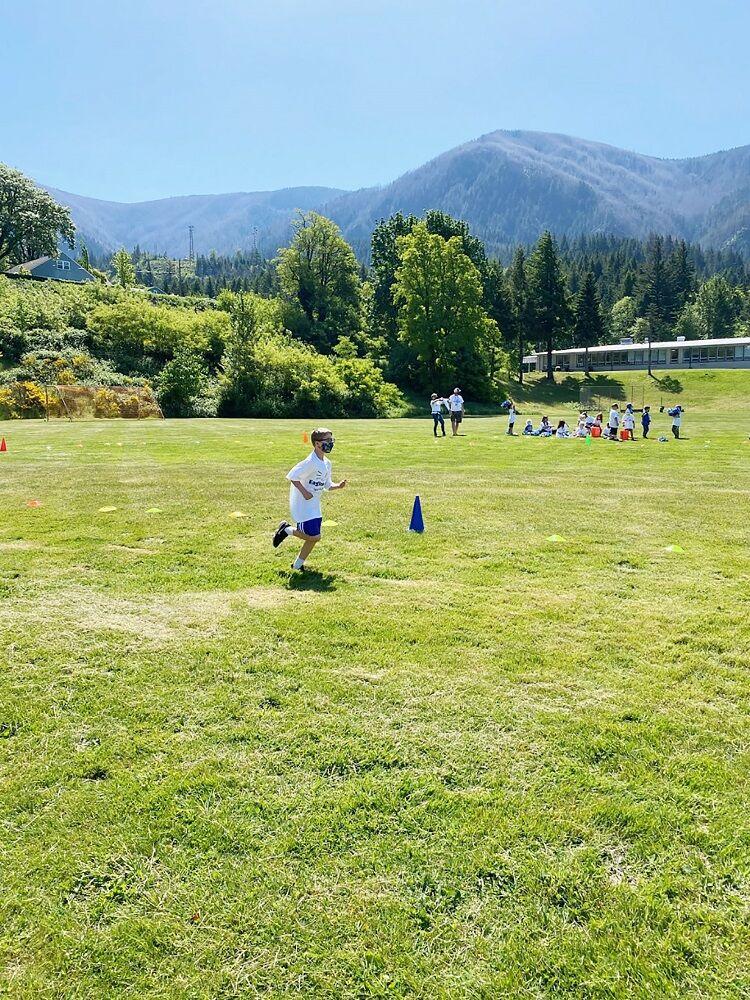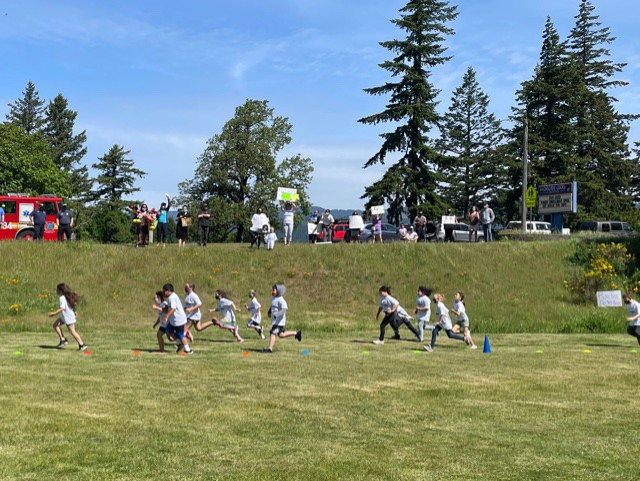 Each class had 15 minutes to run as many laps as they could, Polkinghorn told the school board during its May 12 meeting. "It was a really wonderful community event," he said. "Parents were lined up on the sidewalk adjacent to the school, Cascade Locks Fire and Rescue was onsite with their fire engines, and students and staff lined the track to cheer on their schoolmates as the kids did their laps. There was music, pompoms, cheering, laughter and a lot of sweaty faces of students, staff and board members who were there. It was really great to be there and even better, to share in the special community of the school."
Funding will support teacher and student supplies and educational events in the future, said Michaela Keller, Cascade Locks PTO. Students raised just over $1,700. "We used an online website to track movement minutes and flat donations … an awesome feat for our first year!" she said.
Leanne (Annie) Haifley's third grade class came in first, followed closely by Karen Schmitdman's kindergarten/first grade class. Kindergartener Christan Stevens earned the top fundraiser title, raising almost $300. Kate Gordon's second grade had 100 percent participation, with every student receiving a pledge.