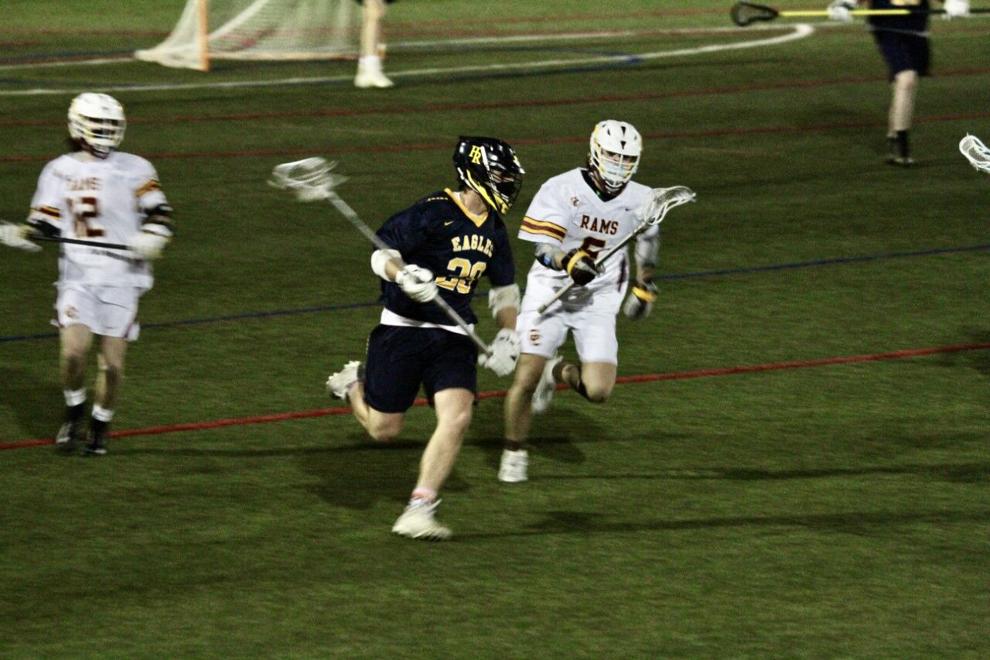 On April 22, Hood River Eagles boys Lacrosse started off a shortened season with a big win versus the Central Catholic Rams in a season that allowed only a couple weeks in which to prepare.
Central Catholic started off with the momentum, maintaining a lead through the third quarter, but Hood River roared back in the fourth to go ahead 12-10 with only a couple minutes left. Despite a goal with under a minute left put up by Central Catholic to close the gap, the score ended 12-11 Eagles at the buzzer.   
Solid defense played a huge role in the win as the Eagles forced a crease violation to cause the final turnover and take the win.
"I am very happy with the way the team played in their first game in two years," said head Coach Mike Fitsimmons after the win. "Many of them have never played in a varsity game before this one. They played very well as a team and played with a lot of heart and grit. Looking forward to the rest of the season with this team."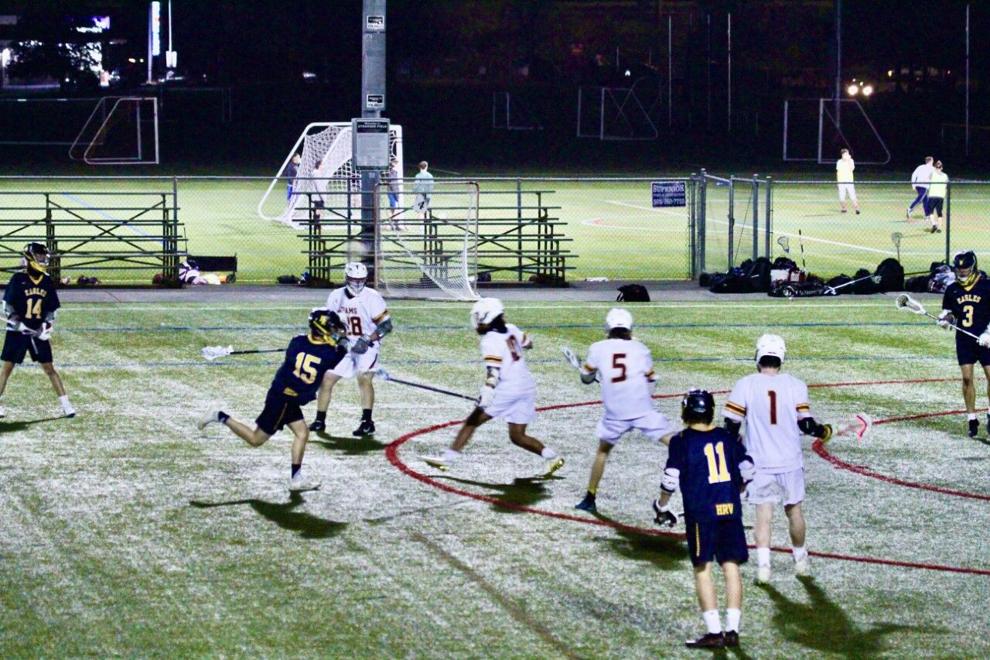 The young Hood River Lacrosse team was led by seniors Diesel Henderson with five goals and two assists, Nathanial Meyer with three goals, and Spencer Erspamer with a goal. Additional points came from sophomore Michael Frost, and two more from freshman Milo Kitchings.
Additional assists came from junior Ryan Salmon with two and freshman Camden Moody with another two.
Next up for the Eagles boys Lacrosse is a game against Bend's Summit High, this Saturday, with JV starting at 11 a.m. and the varsity squad taking the field at 1 p.m.