On Friday, Oct. 15, The National Neon Sign Museum in The Dalles will be hosting a teaser voting event for next year's Walldog Muralfest.
In the last weekend of August in 2022, The Dalles will be host to hundreds of volunteer painters known as Walldogs, who will be traveling on their own time and dime to spend four days painting 15 murals all over town in an event called Walldogs Muralfest. According to David Benko, executive director of the neon sign museum and project leader of the event, The Dalles will see upwards of 350 painters, some even coming from outside the United States. "It's gonna be a huge, huge event" said Benko.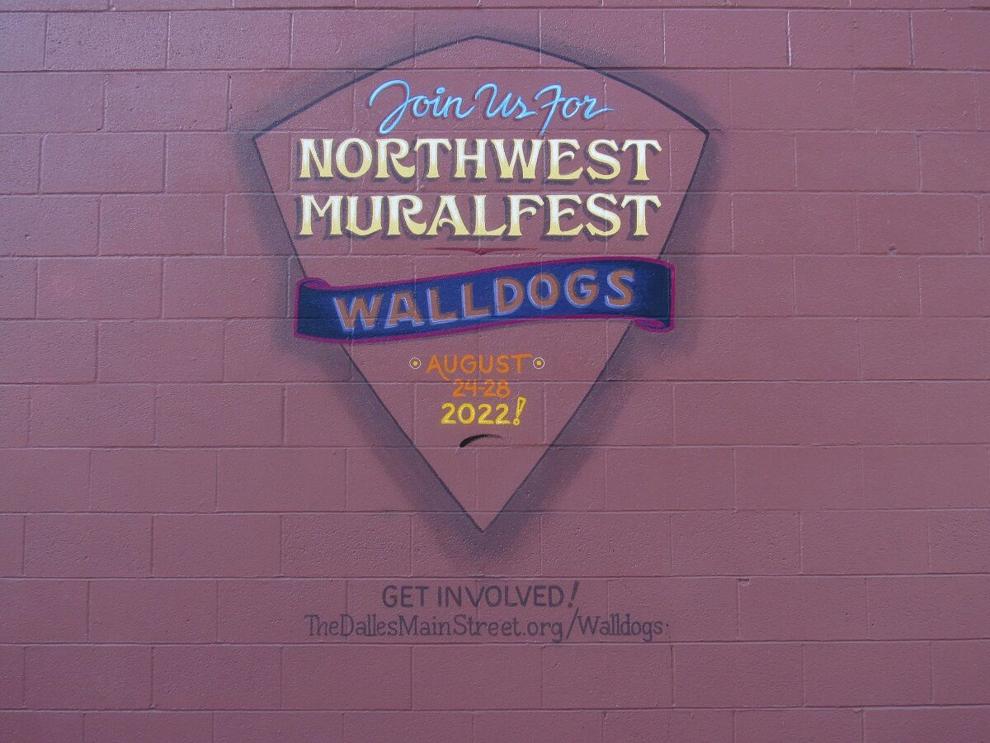 A historical term for sign painters who scaled tens if not hundreds of feet to paint advertisements on the sides of buildings the in early 20th century, the phrase "Walldogs" has been re-adopted by painters who enjoy creating murals on the sides of buildings, often keeping the classic advertisement-like styles historically associated with Walldogs, such as large, eye-catching text and images.
Having held several events in towns and cities throughout the county, according to a video on their website, the Walldogs organization prefers to gain community input on the topics of the murals they paint, which tend to hold historical themes and meanings specific to each location.
"They lean more into history, but in kind of a more of an advertising sort of a medium because Walldogs were advertising painters," said Benko, "and so they're great murals, they're gonna make this town pop … it's going to be a great event."
In order to gather input from The Dalles community the National Neon Sign Museum will be hosting a free voting event beginning at 5:30 p.m. on Oct. 15 to choose what people and topics the public wants to see being painted on next year. According to Benko, there will be 35 banners covering historical people and topics such as Pulitzer Prize winner and historical The Dalles resident, H.L. Davis, frontier preacher and geologist Thomas Condon, the former Chinese community of The Dalles, as well as business and industry topics such as the former Seufert Brother's Cannery.
Members of the community can visit the museum and view the ballroom for free while they learn about the different potential mural topics. Everyone will receive a card, where they have five votes to put towards the topics they would like to see depicted, with the top 15 being chosen. The event will hold a free wine-tasting, with both wine and beer available for purchase, and local musician Victor Johnson will be playing live.
That same weekend, Oct. 15-17, a teaser mural for the event will be painted on the Oregon Motor Hotel downtown, on a wall facing the back parking lot of the building. Painters will be working on the mural all weekend, producing a finished product after only a few days.
In the excitement of creating new local art, Benko also hopes the Walldogs Muralfest event will lead to a refocusing on existing local murals around town. "I'm very respectful of the existing murals, there's no intent to step on anybody's toes," he said, "It's more to kind of refocus on the murals by end by creating new ones." Benko siad he hopes to collaborate with The Dalles Mural Society after the 2022 event about putting together a local group of painters to repair or re-imagine some of the existing murals currently in disrepair.
"We could annually pick maybe the one or two worst (in shape) murals in town, and annually do mini events where we either recreate an existing mural, repair an existing mural, or if it's too far gone, take it down, and just altogether re-imagine that mural," he said. Such changes would involve getting permission from the local mural society, he noted.
For more information on Walldog events, visit their website at thewalldogs.com.