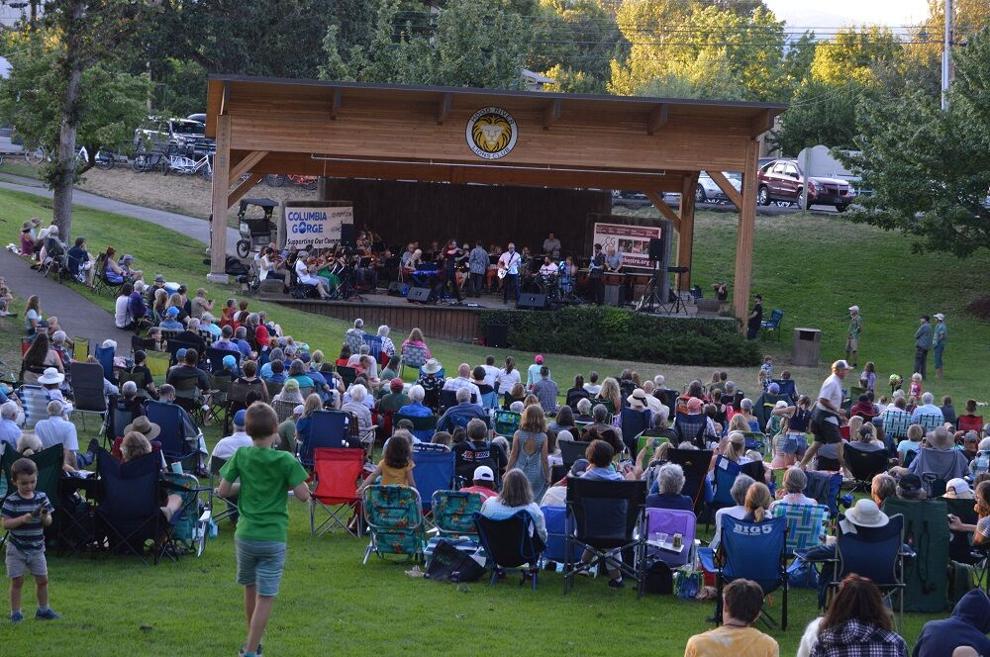 It was a full house — or rather, full park — at Hood River's Jackson Park on July 17. Rock Violinist Aaron Meyer and his five-piece band joined Columbia Gorge Orchestra Association (CGOA) and Artistic Director and Conductor Mark Steighner for a free concert.
"We're so glad to be here with Mark and these wonderful musicians," Meyer told the crowd. "We've had a lot of fun rehearsing to have a special concert like this."
The concert was a thank you to the Gorge community and a tribute to hometown heroes.
"We just want to give a shout out to Kate Brown and all the people who made it possible to make it through this pandemic," said CGOA Board President Elaine Thompson. "People who work in public safety — the police, the firefighters, the security staff. Healthcare workers — paramedics hospital workers, health providers, assisted living and nursing home staff, the coroners. School employees — teachers, school counselors, administrators, the cleaning and custodial staff. The list goes on with the food service employees, grocery store staff, convenience store workers, human service providers, foster care workers, nonprofit staff and volunteers, the transit workers that got us all back and forth, truck and delivery drivers, and information systems like the newspaper — it's an exhaustive list and we know how exhausting this year was, so we are so happy to be back and grateful to the people who made it possible. Thank you all."
It was also, unbeknownst to Steighner, a chance to honor him for his many musical contributions to Hood River.
Hood River Mayor Kate McBride called Steighner to her side as she read the official proclamation that declared July 17, 2021, as Mark Steighner/CGOA Sinfonietta Day.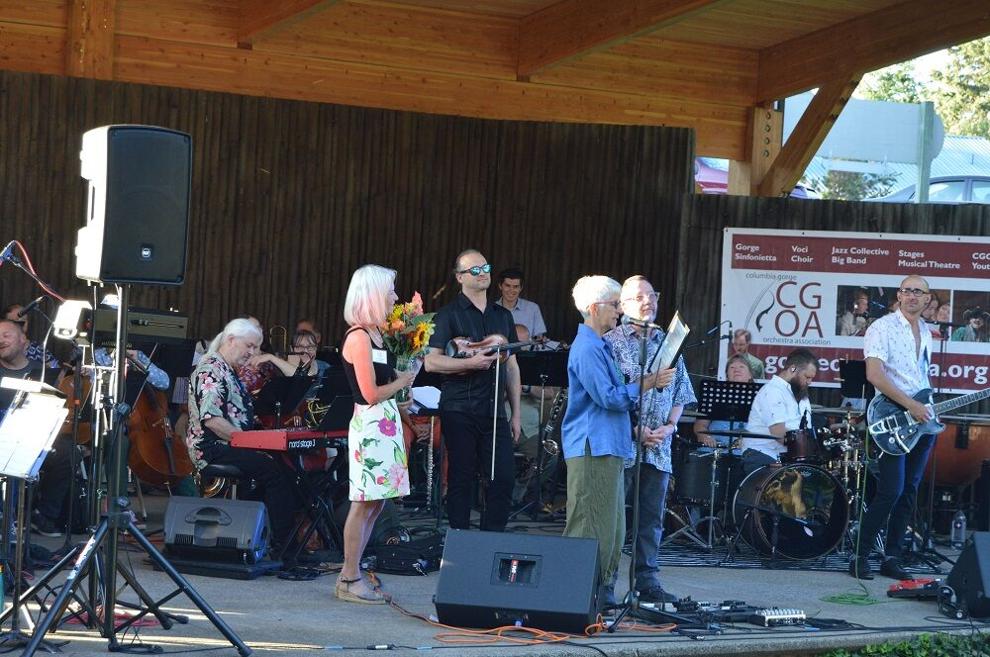 The Sinfonietta Orchestra has provided music for more than 40 years, the proclamation noted, and Steighner has been artistic director and conductor for the past 17 years. He also taught choral and instrumental music classes to Hood River students as a teacher at Hood River Valley High School for 36 years and was named Outstanding Music Educator of the Year in 2015 by the Oregon Music Association. (See full proclamation, at left.)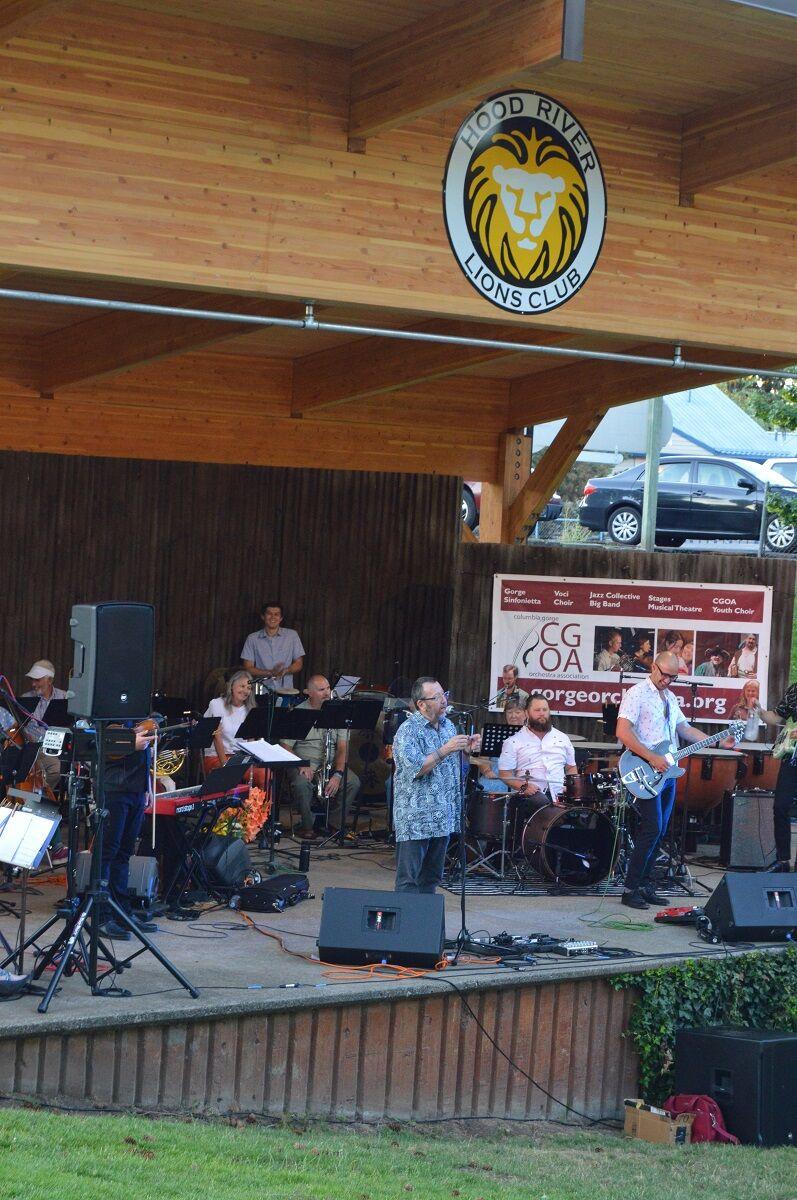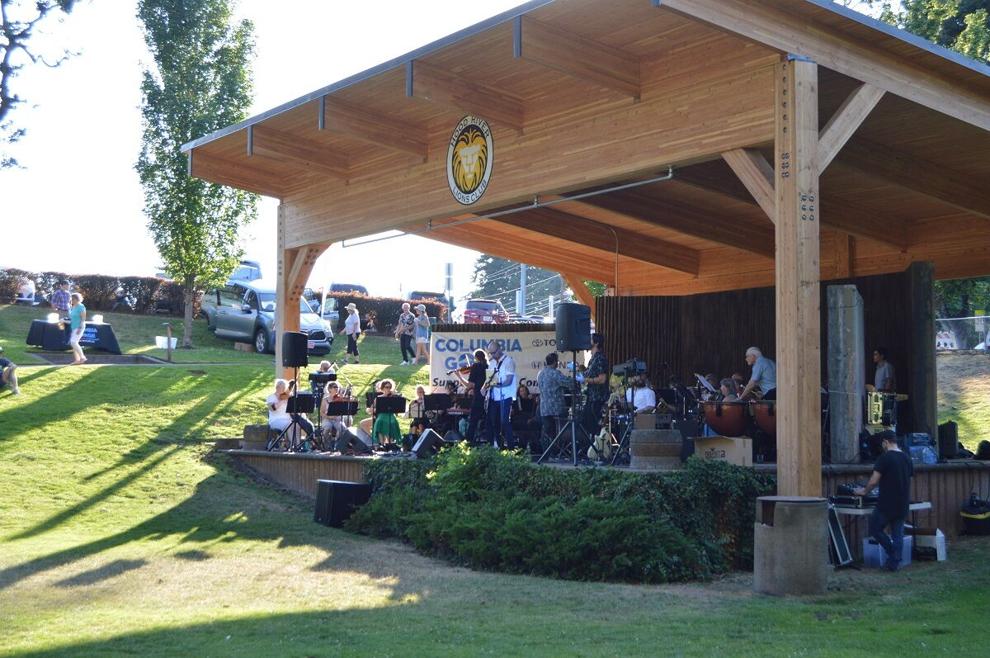 Steighner said the honor went to his students and orchestra members, then thanked the large crowd for coming.
"I'd like to thank you all for coming out and starting our season in such an amazing way and really encouraging us, because we didn't know if we could come back," he said. "… We have a concert coming up in October and have a full season, so please join us. Let's keep this energy and these crowds going. It's amazing."
Thompson additionally thanked the sponsors who "stayed with us this past year during the pandemic," as well as new sponsor Columbia Gorge Toyota and Honda. The Hood River Lions also received a thank you for the new covered park stage, and the City of Hood River for allowing the concert in the park that evening.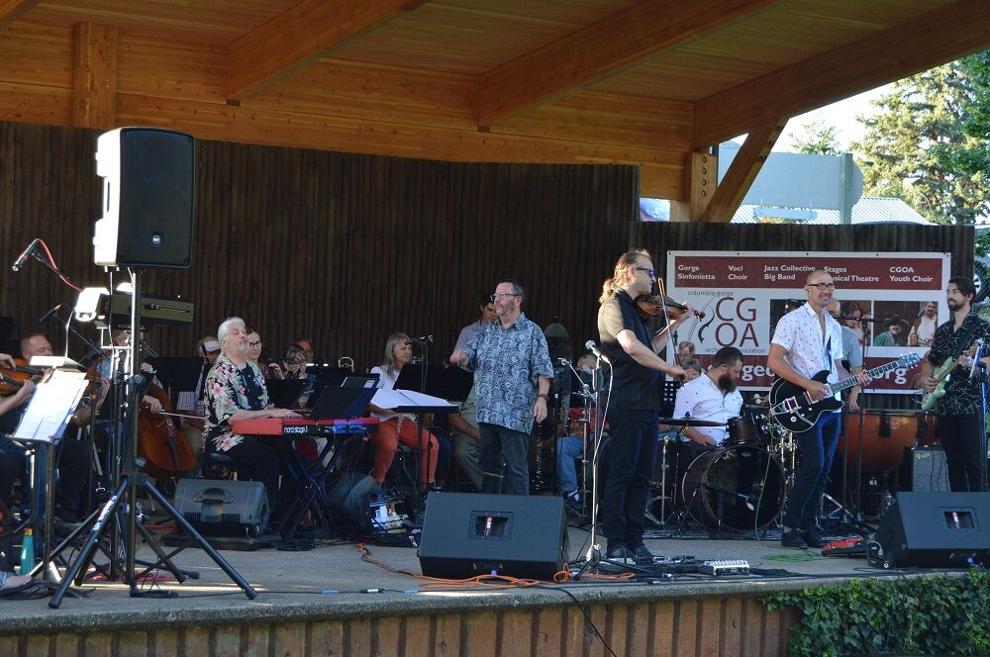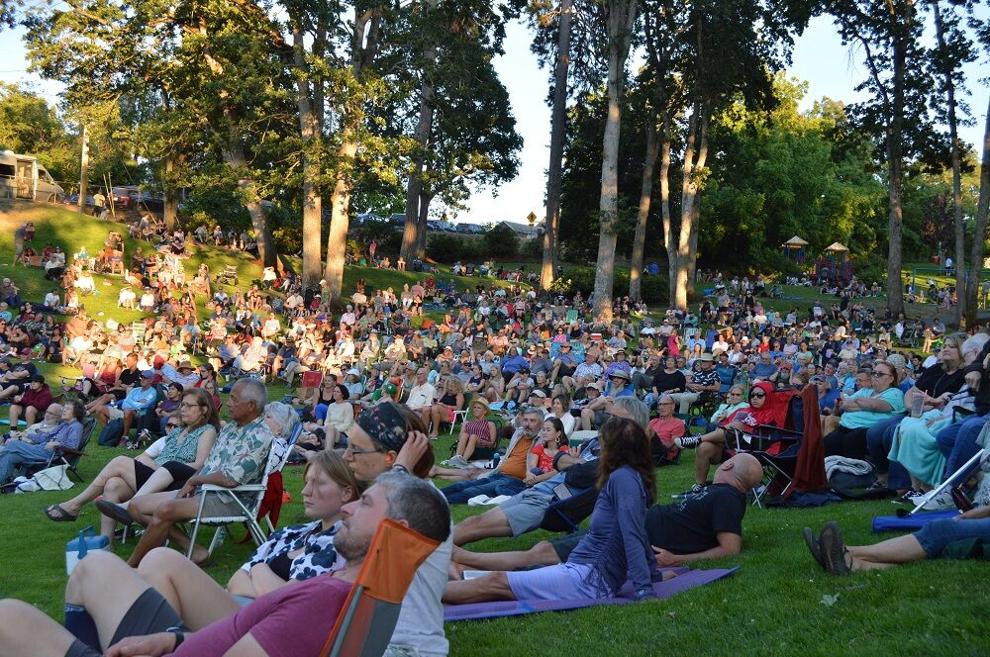 Meyer and his band joined Sinfonietta members in a variety of songs that included Led Zeppelin's "Kashmir," Queen's "Bohemian Rhapsody," the theme from "Lawrence of Arabia" and new versions of Vivaldi's "The Four Seasons" and Rossini's "Barber of Seville," as well as a Meyer original inspired by his time practicing as a kid.