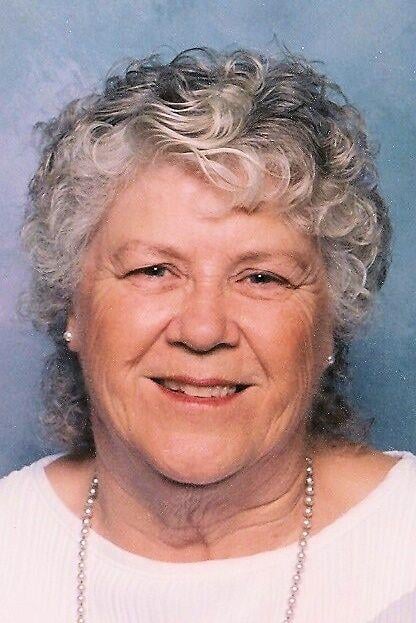 If you, or anyone you know, has thought about "giving back" to the community or "paying forward," now's your chance.
Recently there has been an opening on the Twin Bridges Museum Board. This is a great way to share your love of history, especially local history, and share that love with like-minded volunteers. If this isn't your cup of tea, talk to your family and friends, especially those who do not subscribe to the newspaper. It's hard to get the word out otherwise.
A reminder that Mary Sorensen's graveside service is Saturday, April 24 at 1 p.m. A gathering of family and friends will meet to see her ashes interred, but her funeral service will be held later in the summer, possibly the 4th of July weekend, which was her favorite time to have a potluck barbecue.
Simultaneously, there will be an Estate Sale of Mary's earthly belongings held on that same weekend. (The sale beginning on the previous Friday the 23rd) at her home in Dallesport at 504 Third St., from 9 a.m. to 5 p.m. If need be it may even carry on to the next weekend on April 30 and May 1, same hours. From antiques to "stuff," you'll find it there.
The Washington State Parks and Recreation Commission will offer one more free day in April, which is Thursday, April 22 — Earth Day. Get out there and enjoy a day of fresh air and sunshine — we all need vitamin D from the sun and the fresh air is good for the soul. Just try to park your car accordingly and watch when you pull out onto the highway. We've had enough accidents at the park and hike areas.
There will be multiple daytime lifts of the Hood River-White Salmon Interstate Bridge lift span between the hours of 9 a.m. and 3 p.m. starting Monday, April 26 through Friday, April 30 as bridge engineers and port crews conduct extensive inspections of the bridge lift mechanical and electrical systems. Motorists should expect delays of up to 30 minutes depending on traffic volume during these hours. Each lift will last approximately 15-20 minutes, but heavy traffic may increase delay time following each lift. Up to six lifts are planned per day, with lift heights ranging from less than 10' to full height. On Tuesday, April 27, no lifts are planned, but work crews will be on the bridge and flaggers will direct traffic around the moving work zone between the hours of 9 a.m. and 3 p.m. Minimal delays are expected during these hours. Engineering crews will be performing electrical and mechanical testing to the bridge's lift span, counterweight guides, ropes, and trunnions. For more information, contact the Port of Hood River via email to porthr@gorge.net.
A "Spring Gift Sale" is planned with a preview on Friday, April 23 from 6-8 p.m. with the sale starting on the 24th from 10 a.m. to 5 p.m., and the 25th from 10 a.m. to 4 p.m. Hand crafted gifts just in time for Mother's Day. Wreaths, candles, soaps, metal yard art, mosaic flower pots, birdhouses … and even some homemade tamales, salsa, and frozen cookie balls! How can you go wrong? You know Mom would love something homemade. Find it all at 521 Columbia Drive in Lyle.
Posted Tuesday, April 13: It's time to get your little one signed up for kindergarten or pre-kindergarten. Check with the schools. Call them to get your child on the list for the 2021-2022 school year. They will have a meet-and-greet and school tour later this summer. For more info, phone 509-365-2211.
This nice weather we're experiencing is somewhat bitter-sweet. As you enjoy getting out in that beautiful sunshine and feel the warmth of the sun and wind in your faces, please realize too that this also brings on the fire season. As you hike the trails or even bar-b-q in your back yard, be aware that the drying Gorge winds have done their job and what was wet weeds and grasses are now fire ready. Because of the low humidity, and those winds, outdoor burning is not recommended.
Something has got to be done before someone is critically injured about the parking off the highway in designated areas for hiking. A semi-truck left the highway, went over the guard rail and into Rowen Lake last week — maybe there could be a turning lane that would permit some cars to pass while others wait to cross the path of oncoming cars? I don't know what to suggest about drivers pulling out into traffic without first checking to make sure it's safe …