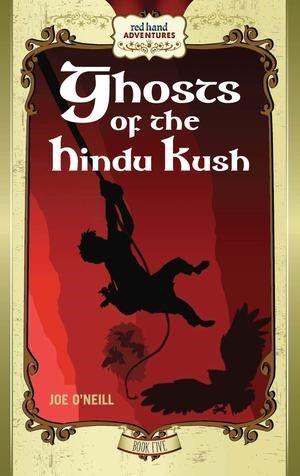 The fifth book of the award-winning Red Hand Adventures book series, "Ghosts of the Hindu Kush," will be released today, Oct. 12.
The book is the work of Hood River author Joe O'Neill, who, a few years ago, founded the independent middle school Wildwood Academy.
The books of the Red Hand Adventures have won international acclaim, received numerous literary awards, and have been featured in battle of the book contests around the country, said a press release.
O'Neill said writing the fifth book, set in 1915, was a long process, but a fulfilling one.
"It's been a few years between the release of 'Thieves of the Black Sea' and 'Ghosts of the Hindu Kush' due to some life challenges and opening Wildwood Academy," he said. "I've really missed the creative process and the release of 'Ghosts' has been immensely fulfilling. We've got a truly great team in place right now and it's such a pleasure to work with them."
The success of "Thieves of the Black Sea" also placed a lot of expectations on the release of the follow-up book, he said.
"'Thieves' was, without a doubt, the most well-reviewed book in the series," O'Neill said. "Receiving a starred review and being named one of the best books of the year by Kirkus was definitely the highlight of my literary career. Being compared to Ian Fleming is just a huge honor. He is definitely an inspiration for the Red Hand Adventures and one of my literary heroes."
The question most frequently asked to O'Neill is how many books there will be in the Red Hand Adventures.
"It's a very good question. I originally envisioned six books, but the characters have become like friends to me and I love writing the books, so there could be more. I'm about halfway done with the sixth book now and it will be the end of this kind of this narrative thread. However, it's possible the books could continue with an entirely new story line. We'll just have to wait and see."