As we, as a nation and as a community, continue to adapt our lives and work as the pandemic requires, I think we are seeing that, here in Glenwood, we are a resilient, "get 'er done" bunch. We do what we have to do during this worrisome time in our lives. At the Glenwood School, all the teachers, paraprofessionals, cooks, bus drivers, custodians, and administrative staff deserve a huge shout out. They are all putting in a huge effort to help our students deal with reverting to online learning as the COVID-19 case count rises in our county. Observing this firsthand in my own home, I know it's not always easy to keep the kids focused on their screen and participating and listening in their classes, but the teachers and paraeducators are powering through.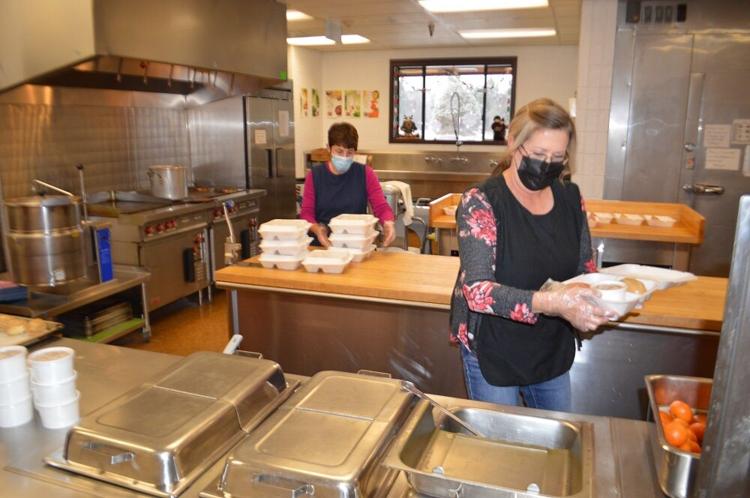 The school cooks have been busy preparing and serving breakfast to those students who must be in the school due to home Internet issues or other needs, making lunches for all the students, and delivering to the students who are home. At our house, two girls anxiously await that knock on the door so they can greet Pam and thank her for their lunches. It is heartwarming to see all the staff pull together to see that everything runs smoothly.
Congratulations to the October Citizens of the Month Liam Silva, Jaxon Dean, Ty Murray, Tyler Ransier, and paraeducator Taunie Wilson. This is a great program that allows students and staff to recognize other students and staff when they observe an act of good citizenship. The Good Citizen tickets are placed in a jar and names are drawn for special prizes at the end of each month and at the end of the school year.
Last week, one of the paraeducators was dealing with an issue that made talking a bit painful. An older elementary boy offered to lead the first part of the reading class for the first graders. He did an amazing job, sounding so calm and professional, praising the kids when they got the letter sounds and words right. He saw a need at the moment and was willing to step in. He sounded like a confident, experienced teacher. Parents and grandparents aren't allowed to give "good citizen" tickets, but if I had been allowed to, I would have put a ticket in the drawing jar for him.
There's just one more week of school before Christmas break. On Dec. 18, school cooks Kim Thomas and Pam Keithly, will prepare their annual Christmas dinner, which will be served to those students and staff who are in the school, and delivered to those students doing at home schooling. Any community members who would like to purchase one of those dinners can do so by calling Mrs. Troh in the school office by Dec. 16. We will all miss that special dinner with all the decorations, ugly sweater contest, awards, and announcement of the homecoming court, but the school staff are working to still make it possible for everyone to enjoy the dinner. When things are back to normal again, those special occasions will have an even deeper meaning to all of us.
School will be dismissed at noon on Dec. 18 for the beginning of Christmas break and will resume on Jan. 4. Prior to that date, a decision will be made as to whether students will continue with online learning or be able to return to in-school learning. As I said last week, stay tuned.
Send news items to gmpierce09@gmail.com.