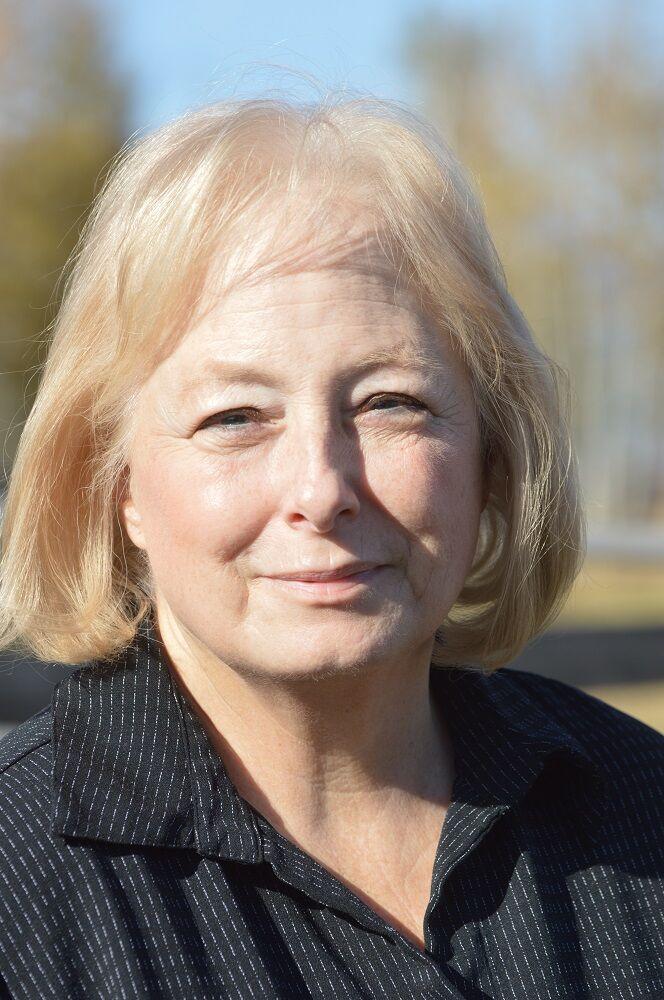 Our three Glenwood high school and junior high school rodeo cowgirls did very well at the State Finals in Okanogan. In the high school rodeo, Joslyn Arnold finished in fourth place for the year in breakaway roping, which qualified her for the National High School Rodeo Finals in Lincoln, Nebraska July 18-24. She finished sixth for the year in goat tying, qualifying her for the Silver State International Rodeo in Winnemucca, Nev., June 30 through July 7. She finished her freshman year of high school rodeo as Reserve Champion Rookie of the Year. Congratulations, Joslyn. We wish you great success in your two upcoming rodeos.
In junior high school rodeo, Peyton Sanchey finished ninth for the year in pole bending and ninth for the year in barrel racing, also qualifying for the Silver State Rodeo. Emma Patterson finished sixth in barrels for the year and 19th in pole bending, and she, too, qualified for the Silver State Rodeo. These three Glenwood cowgirls have really represented their Goldendale High School/Junior High School Rodeo team and their Glenwood community well. We are so proud of all three of you and will look forward to following your competition at upcoming rodeos.
As you read this, the 86th Glenwood Ketchum Kalf Rodeo is just over a few days away. I hope you have all marked your calendars for June 19-20, Father's Day weekend, to come enjoy a really good show. The rodeo also features food and souvenir vendors, a western beer garden, and, on Saturday evening, live music by Countryside Ride. Sunday begins with Cowboy Church in the dance hall, the traditional Cowboy Breakfast at the school, and the rodeo parade through downtown Glenwood, ending up at the rodeo arena. The grand entry starts at 12:30 p.m. both Saturday and Sunday, followed by the exciting rodeo action.
Ten eighth graders were promoted to high school in a very nice program on the evening of June 4. Guests were seated at tables decorated by the students and their parents. Mrs. Bridget McLaughlin gave a great address to the students, and Isabella Bensel, Glenwood High School freshman, gave a moving speech welcoming these eighth graders to high school. Refreshments were served by the Glenwood Women's Club. This bright, dynamic group of young people will be a great addition to the high school student body this fall.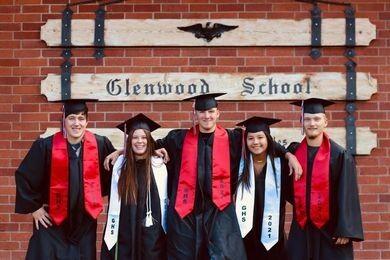 The following day, June 5, the five members of the senior class of 2021 were honored at their graduation in the school gym. Each student's guests had their own section of chairs, allowing for 40 guests per student, still socially distancing the groups while allowing for a good-sized audience. Jake Eldred was chosen by the class to give the commencement address. Jake knows all five students well, including his daughter Nahaleigh Schuster, so addressed each senior personally with great advice for their futures beyond high school. It was a very moving address and many of us had tears in our eyes when the address was over. Jake also represented the Glenwood School Board of Directors to hand out the diplomas as Superintendent Heather Gimlin called each senior up.
Nahaleigh will attend Blue Mountain Community College in Pendleton, taking a course of study to become a veterinary technician. Those of us who know Nahaleigh are not surprised that she would choose a career focused on animals. She has a great love for horses, dogs, and nearly every other type of animal. Emma Odom will attend Central Washington University, majoring in education, with a focus on early childhood education.
Preston Bartek and Duly Morris both will attend Northwestern Lineman College in Meridian, Idaho, in the fall. Derek Gimlin will attend Perry Technical Institute in Yakima, focusing on becoming an electrician. We wish all five young Glenwood graduates much success in their future endeavors.
I'm sorry I did not write down all the scholarships that were presented and will report it when I get that information. I am happy to report that two outstanding students were presented with the Good Joe and Good Jill awards. These awards are for students who demonstrate strong character traits that the late Donald Hoodenpyl was known for when he attended Glenwood School. Donald died in an accident at age 20 while he was in the U.S. Navy, and the Glenwood Women's Club started this award program in 1957 in his memory. This year the two students chosen by the high school student body and all the staff were sophomore Landon Sanchey and freshman Isabella Bensel. Congratulations to both Landon and Isabella.
We are also happy to report that Forrest Putnam, son of Nate and Betsy Putnam, was named to the Dean's Honor List at Cedarville College in Ohio for spring 2021. In order to make this list, the student has to obtain a 3.75 GPA or higher for the semester and carry a minimum of 12 credit hour. Forrest is majoring in mechanical engineering. Congratulations, Forrest.