Friday, April 23 marked the first live music in more than a year performed at the Hawks Ridge Assisted Living Center in Hood River. It was also a milestone for the musicians, the Columbia Gorge Orchestra Association's (CGOA) trombone trio composed of Bob Smith, Ed Price and Hugh Amick, who haven't been together since they played outside of Providence Brookside manor with their instruments late last fall.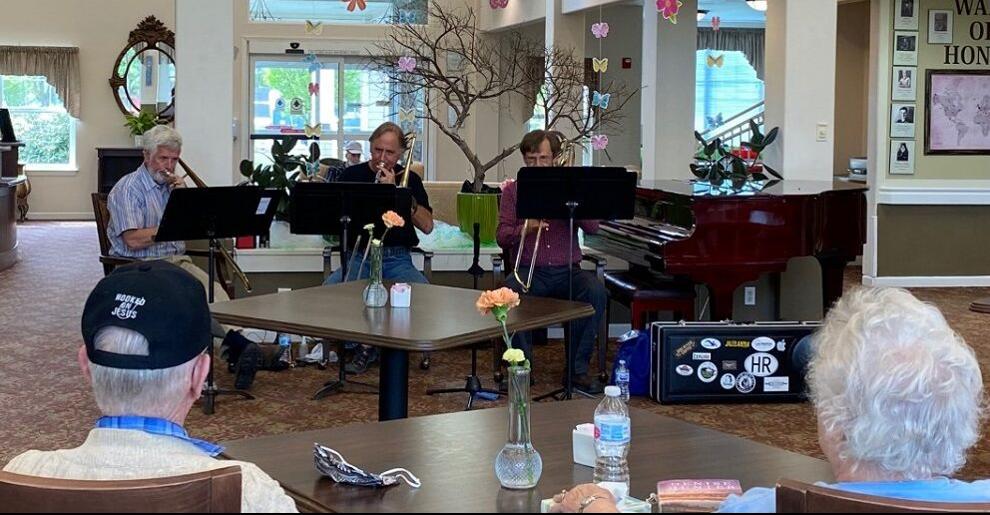 These musicians love to entertain, and have given free performances to Gorge residents on many pre-COVID occasions, such as a flashmob at Rosauers, downtown for First Friday and at events for the various other non-profits in town, including Columbia Center for the Arts, according to a press release.
Rosie Aripes, activities director at Hawks Ridge, said she was excited to bring live music to the residents after sequestering for the pandemic. Several residents gave their appreciation post-performance.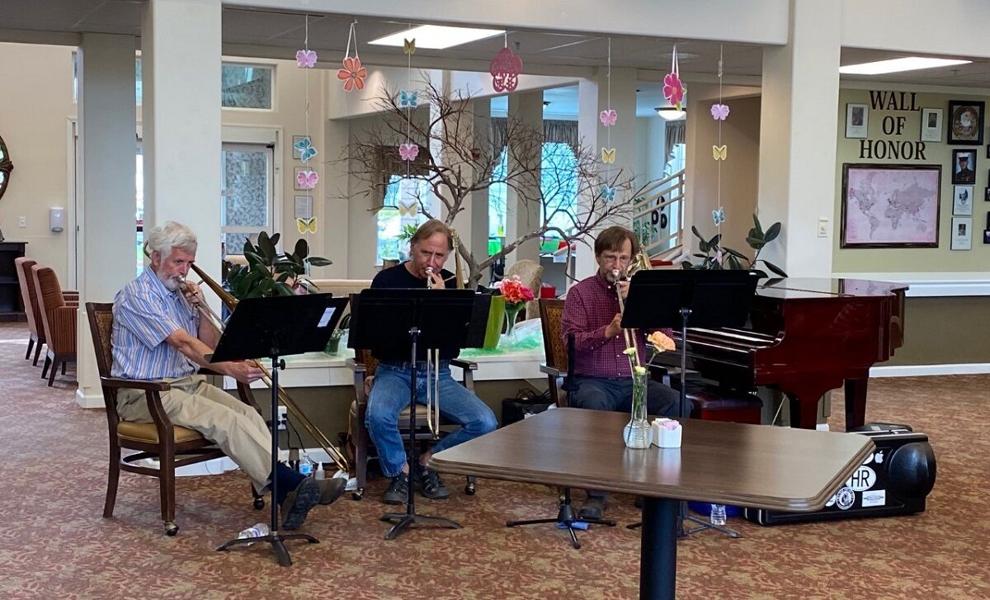 Hugh Amick, president of CGOA, said, "It was extremely fulfilling to play for a live audience after so many months of confinement."
The performance schedule is continuing, with Erica Roulier and Jill Foley of CGOA scheduled to entertain Hawks Ridge residents with their string duets on May 14.
CGOA is in the midst of planning for a return to their regular season, and hopes to have the full orchestra together, which of course will include those intrepid trombone players, for a performance in the fall, said a press release.