Looking back, I have no idea how long I thought I would stay in Hood River when I was hired as Hood River News editor.
Three years? Ten? It's been 21.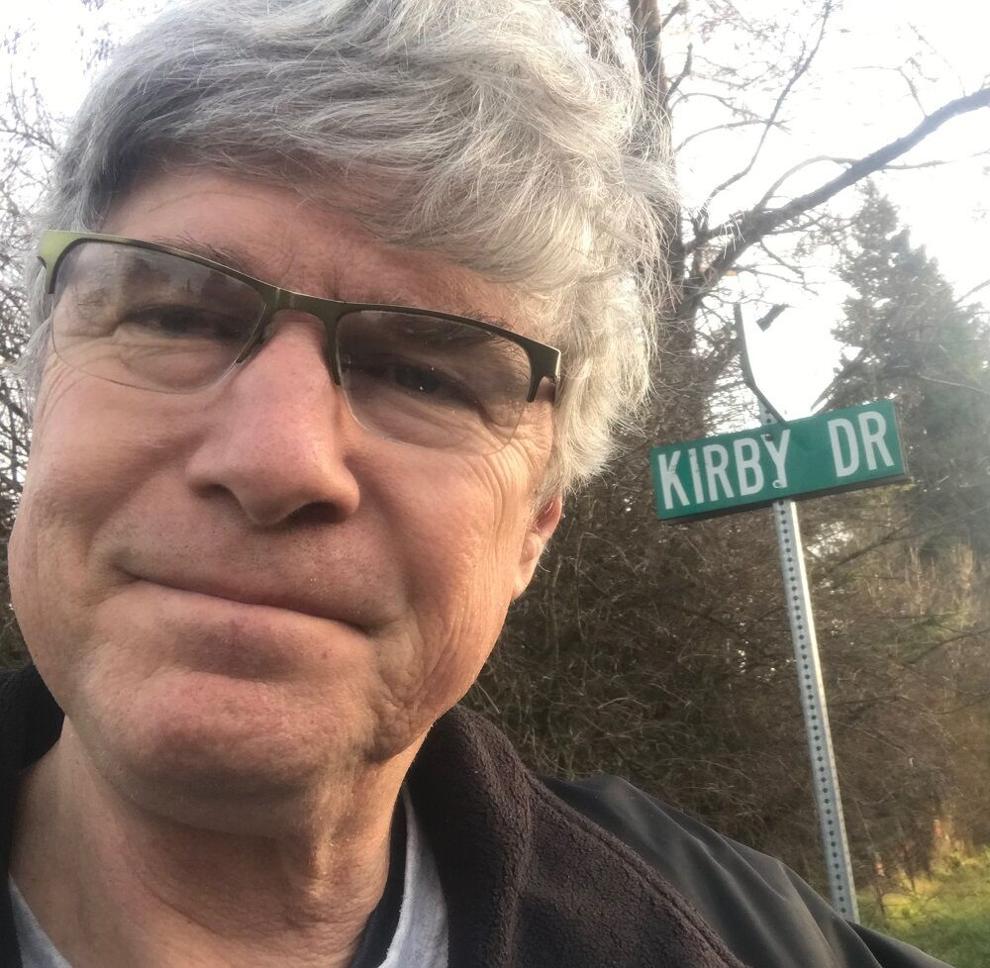 An adult-life equivalent here in the wind-surfing capital of the world where I never once windsurfed.
I can buy my Hood River memories a drink.
And in that time I have written, humbly (though it did not always seem so) plenty of columns.
This is my last one, as I leave this newspaper, with some sadness, at the end of March to start a new job as managing editor of Yamhill County News-Register in McMinnville.
Lorre and I will settle into a new community, the one where we were married, her grandmother had lived, and where I went to college.
Thus ends more than two decades here in Hood River, more than a third of my life so far, and an absolutely wonderful community that truly will be missed. I was 41 when I arrived here in 2000 and 2021 is 41 years since the start of my career.
Next up is 42 — "The answer to the universe and everything," said Douglas Adams.
Never met him but I did meet Mosier photographer John Chao, who said of his work, "It's not about capturing what I saw. It's about celebrating what I didn't see."
It's an aphorism with deep truth in my own attempts at summing up. I was amazed at the heady wisdom of John's counter-intuitive philosophy when I read it just a few months ago.
Living in Hood River has exposed me to so many good people.
Yes, these columns I have written sometimes ran into buckets of inches, and I ask forbearance one more time as I look back at life in this place where our sons grew up and I know have transformed as a person. Am I less obnoxious and more approachable than I was in April 2000? Not really. Subtle ways, I guess. But I've heard all kinds of things and seen all kinds of things here and I know I am the richer person for it. I've made enemies — at least one person who, 18 years later, still won't speak to me because I ran her dog off my lawn. The dog was snarling and chasing my 5-year-old and we happened to be playing wiffle ball at the time and, yes, I had a large plastic bat in my hand.
I've been called ignorant, biased, insensitive, and even loathsome over the years.
When I started, I inherited a weird political situation where the wife of my then-boss was running for office and the incumbent took a dislike to the paper, and to me, and 20-plus years later the man would still barely speak with me. And he's not a bad guy, but he and I never got over the internecine strain of that spring 2000.
I depart a vibrant community facing many problems, which kind of distill down to this: Lots of cars and lots of people.
The city and state talk endlessly about building affordable housing but almost nothing gets done, with the possible exception of the Rand Road purchase, and yet a key to the solution can be found along a main thoroughfare in the middle of town. The solution sits waiting, literally covered with dust, in the ODOT "yard" on West Cascade. Back when we were the Hood River News we editorialized twice that the state should take steps to turn over the ODOT "Yard" property on West Cascade to the city of Hood River, or enter into some collaboration to transform the land for affordable housing — to enable the city at lowest cost possible to develop the land for this use. I would think that some of the same people who pulled together in common cause to stop the city from pursuing the Morrison Park affordable house project would work as hard for the maximization of this property located just up the hill from there.
The "yard" is a piece of land that is currently dedicated to storage of a pile of cinders that, while essential, could be located elsewhere, and to an underused utility shed that could be incorporated into the city-county public works yard a half-mile away. Otherwise, you can see State Troopers walking their dogs at the yard.
The state and the city should examine its public responsibilities for providing affordable housing as well as stewardship of a glorified vacant lot, and put this property to its highest and best use. The land does not "belong" to the state, but to the community, and the state should stop thinking in terms of selling it to the city, thus relieving the city of the biggest impediment to creating affordable housing: Land purchase price. The state in its "ownership" is squandering real estate that holds great human value. It is well past time to do the right thing with the "yard."
And while we are along Cascade, another long-neglected goal that I find it amazing the powers that be have never acted on is installation of a crosswalk somewhere on the thoroughfare in the area around Columbia Crossing or Walmart. At 19th and 20th streets, you find TWO crosswalks, but to the west? Not one from there until ... well, until Cascade Locks. Perhaps this issue will be fixed with realignment of the Rand and Cascade intersections, but that's still a good two years off. Is the state waiting for the tragic events of 2001 that forced the installation of a state highway crosswalk on 12th in front of Rosauers? It is the type of story no newspaper ever wants to repeat.
Driving up the valley the other day I was behind a Hood River Juice Company truck and got to inhale the tart smell of the fruit. It reminded me of a project that I never got around to doing, but someone could: a color-coded map of Hood River with swaths showing where you smell the roasting coffee, baking bread, yes, the apple mash, and the tofu aroma, and the beer mash. (And mint -- a tiny patch somehwere on Oak.) Heck, you could even make it scratch-and-sniff.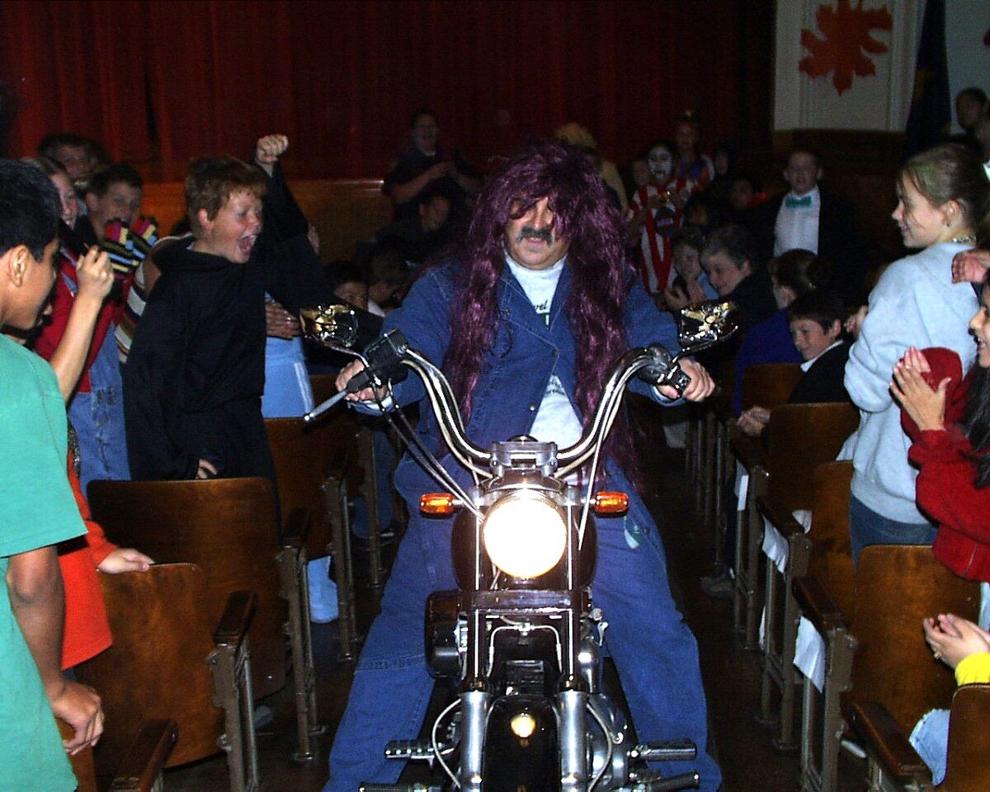 I've had a lot of crazy ideas since coming to this creative community. Hood River is the fourth community I've served for these four decades -- by far the longest time and most interesting place.
I am blessed with wonderful friends all around Oregon and Washington, people who entered my life and still matter, and leaving for McMinnville puts me in closer proximity to many of them and yet I do not lose sight of the fact that I have met many wonderful people in Hood River that I know will also be my friends for life.
Of course, this newspaper is the Columbia Gorge News, not the Hood River News and, a year after that esteemed paper ceased to exist, I still find myself introducing myself as "with the Hood River News," either out of force of habit, or intentionally, when I'm not certain how aware people are of the change and double it up with "... with Columbia Gorge News ... Hood River News."
One thing I am proud of is that in its last full year of operation, after 114 years, the Hood River News won General Excellence in our circulation division, for 2019.
We were closed in 2020 — exactly one year ago — but immediately became Columbia Gorge News. I am incredibly proud of the people I work with for the seamless change we made, under trying and bewildering circumstances as our former company cut us loose so abruptly.
It was a huge and stressful challenge — akin to the many huge and stressful challenges facing other small businesses — and led by owner Chelsea Marr, the team prevailed. We continue to put out a publication we are proud of.
My thanks to Chelsea for her leadership in the past year and the years leading up to the big change. The entire staff carried on with dedication, passion, and even a sense of humor.
I am so very fortunate to be departing one great group of people and moving to a paper with another great group of people. It's a blessing and an honor.
I'm passionate about literacy. "On the whole, I'd rather be reading," my good friend Bob Mulder used to say. And it is so important for communities to help young people become life-long readers so they might say the same thing.
My time in Hood River has been dominated by the work at the paper but I was blessed with the opportunity to serve for awhile on the Library Foundation Board, and after stepping down I stayed active with the annual Feast of Words fundraiser.
I served as Start Making A Reader Today reading volunteer and local SMART council chair, since 2003, and was honored to be named SMART State Volunteer of the Year in 2018. My involvement with the literacy group is the most meaningful thing I did in Hood River and perhaps ever, to be part of a program of providing hands-on literacy opportunity to young people. My good friend Jorge, who I met as a kindergartner, will always be close to my heart. Thanks for getting me involved, Jenni Donahue.
With SMART, a true highlight of my time here was the first Tongue Twister Tournament, a seven-year tradition I started in 2009, that first one keynoted by the wonderful Bill Schonely, Voice of the Blazers: What a treat it was to meet him, to hear his stories at the pre-tournament dinner, and then to hear him regale the crowd with his own amazing tongue twisters.
Helping out with the Warming Shelter and our involvement for 20 years with Riverside Community Church — the de facto Hood River community center — were also vital to our time in Hood River.
In 2006 Lorre and I both stepped into roles in "Our Town" and we've been involved in local theater ever since. Fifteen years ago I never thought it possible to work for a newspaper and appear in a show (or two) a year, but somehow I pulled it off, and we have made deep friendships in the process. I was blessed to be able to "break the fourth wall" on a number of occasions, and even to sing in a couple of musicals and dance with Lorre as Mr. and Mrs. Fezziwig. Thanks for giving us the spotlight, Lynda Dallman.
That helped lead to another long involvement, the living history exploration known as Cemetery Tales, via The History Museum of Hood River and Idlewilde Cemetery. Thanks to the late Samuel Blythe, JJ Annala, and Luther Fagan, and to my performing partners, Lorre Chester-Rea and Roger Blashfield.
Plug time; Cemetery Tales took 2020 off but is back in 2021 with a new set of people of Hood River's past: Consider taking on a role, and please watch it this September, virtually.
I started a morning basketball group using the old May Street School gym at 6 a.m., later moving to the excellent court in the Mark Boyden Gym at Horizon Christian School. That thrice-weekly game, which we called "The Cantaloupe League," was a lifesaver for me: Regular exercise and a great group of players, whom are all my good friends. We had to stop play a year ago but hopes are for a return soon, and I don't think I am "way off" in saying it is going to happen, and I might make an appearance again one of these days. Thanks for helping us get it going, Mike Schend.
About 14-16 months ago I started to write a 20th-year column, to commemorate that milestone. It would have appeared sometime around April 1, the date I was hired in 2000. (My start date in McMinnville will also be April 1; please, insert your jibe here: ______________
The 20th anniversary column never happened. A frantic re-start as a new paper, too many other things going on, too little space. And, frankly, I did not have it in me to celebrate. For a time I suspended two other pet projects that had ran as space allowed: The Porch and The Ale List. Later in 2020 both reappeared as we all found our footing again. Similarly, I was not sure in mid-2020 the fate of yet another pet project, "Happy Ned Year" but I pulled one together. My annual year-end potpourri of oddities and (witticisms?) ran for its last time in these pages, but who knows where Nedyard Orval McFeeny will turn up next ...
In that anniversary column I had collected two boxes of jetsam and flotsam from the years in Hood River, not the least of which is hundreds of business cards I've collected. It's a loose assortment of things I thought to keep, including what I call Special Artifacts, starting with a c. 2005 USAPears Pear Cheese Wine Selector (unused for a few years, I found it set at "Forelle/Late Harvest Reisling/Maytag Blue" courtesy of chef Caprial Pence).
It is hard to put into words how much I have savored the joys of living in the Pear Capital of the World: I will always sing the praises of the ABCs of this wonderful fruit: Long live Anjou, Bartlett, and Comice.
Thank you, Hood River orchardists.
A Special Nip-I-Diddee 50th anniversary perch lure, from Phil Jensen of Luhr-Jensen, the fishing tackle company whose name remains on the Port building by the Event Site.
My first voter registration card, issued Oct. 17, 2000: "Vote at Polling Place listed below: Care Corner, 1151 May St." The building is no longer called that and we no longer vote in person, of course. (I also kept the Nov. 7, 2000, Voters Pamphlet.)
6th Anniversary Party, Double Mountain Brewery, 3/16/13 (kept this for the heck of it, but in the past year the number six has special new meaning, right?).
A 2007 email print out from IT, subject: Kirby's personal mailbox is over limit again and is not accepting more messages ... "Would you let him know, please?"
Beer stein, a gift from CEO Gunther Gammerler of Gammerler Corp., to our then-CEO Tom Lanctot, who must have given it to me. The elegant stein "features raised-relief decorations capturing the historic architecture of "the Rothenburg City Scene, from the company headquarters in Bavaria."
I've passed this gift along to the Hood River Library Foundation for their 2022 "Feast of Words" auction — please go and bid on it.
Also kept: Hood-unique postcards and greeting cards such as a hand-inked Be A Boardhead from KRGRAYR (Gorge Original) and "Downtown Hood River Hotel" with surf wagon and boards ... dozens of maps ... a couple of suitably coffee-stained Hood River News scratch pad sheets ... my Evergreen School District business card (the 1998-1999 purgatory before landing in paradise) on which I wrote a favorite quote: "Technology while adding daily to our physical ease, throws daily another loop of fine wire around our souls." — Adlai Stevenson, from about the time of my birth in 1959.
There's the March 2004 menu, fifty cents per item, from "Mt. Hood Hotel" (Hood River Hotel) centennial dinner, and dozens of buttons, badges, pins, and lanyards: Parkdale School Volunteer, July 8-15 Gorge Games, "I Love Zwickelmania," Hood River Hops Fest (c. 2010?), US Army Corps of Engineers, Media Pass, Support Our Local Schools! Oregon State Domestic Preparedness Hood River County Functional Exercise, Sept. 17, 2005, pFriemsters Union badge, "Make the Difference" School Volunteer, A National Newspaper Association pouch, and 2009 Oregon Reads button.
And stickers: "Don't Blame Me I Voted For The Library" (we really did shut our library for a year, didn't we? Did anyone else have a sort of traumatic ripple of that dark year in seeing the library closed in 2020 to all but curbside?)
More stickers: May Street volunteer, with kids' names written on it — a notebook in a pinch ... Music Festival of The Gorge (may that marvelous movable feast return!) ... Pickleball Is Not A Crime ... The Remains Gallery ... Support Your Local Propagandist.
One of my favorites, the "Hood River News is neether" sticker (sic) that a disgruntled former employee had made up c. 2004.
Decks of cards include: Rules of the Road," bicycle safety rules; and Oregon Beer Trail — Hood River County breweries dominate the diamonds, including 5 of Diamonds, the late Big Horse.
This I call "kid stuff": a partly-used pencil eraser shaped like an extended index finger (index! index!) ... a crumpled toy hardhat from the Hood River Library demolition party, June 22, 2002 ... Call Before You Dig plastic sand shovel, from NW Natural ... Stress Point Relief cream — wintergreen scent still strong after 10-15 years in a drawer.
I kept a "Shame On You" email from Gary Fields for putting Greg Walden on the front page (back when the Hon. U.S. Congressman was still talking to the local media). It is fitting irony that the former office of an elected servant who all but ignored the newspaper in Hood River for three years is now the office of Columbia Gorge News, Hood River.
I also kept the "Agree" sign leftover from a Walden town hall meeting, one of the first to squash applause or other audible expressions, so some expressed dissent or agreement by holding up signs.
Other notes include one from Larry Madsen, one of the nicest men in town, who wrote me a thank you after I wrote a story two years ago about the piece of the old May Street gym being given to him by the folks at Kirby Nagelhout Construction while the gym was being demolished. "The piece of the gym floor holds many memories of my years at May Street School."
For my own reasons, Larry, I can relate. Larry, the long-time PE teacher at the school, refereed the "Last Game on May Street Court" in 2019, a prop-filled hoopla I called "Biscuitball" that may never be repeated ... but who knows?
I kept a 1983 edition of the poetry chapbook Dog River Review, which contains a visceral aphorism for my collection, from Montaigne: "It is easier to write a mediocre poem than to understand a good one."
Insert "column" for poem and "place" for one.
It is easier to write a column like this about a place like Hood River than it is to describe it.
Let me write about the odd and intangible joys and memories of life in Hood River.
My friend Kory Harding once had the idea of painting giant silhouettes of important local people, on the State Street retaining wall in front of the courthouse, and while that idea never happened, the "Home is Where the Heart Is" tiles just at the opening of the driveway are a gift to the community that will keep on giving.
As I look back on 21 years in Hood River, it needs to be said that this is a mural county, from the cultural triptych on the Diamond Building in Odell, at Wy'east Middle School the giant eagle near the entrance and the anti-drug abuse mural (all but hidden) covering the west side of the Wy'east stadium, to the Remains mural downtown … to the Remains mural downtown and the "Manifest Glories" by Percy Manser in Hood River Middle School. I've communicated over the years that the campus at 17th and May is an outdoor art park, between the Toma Villa mural, the 2008 student panels, and the "Rivermile" mosaic, to name a few. Here's hoping this is the year the school is able to get the QR codes embedded in Rivermile so that viewers can listen to recordings of student-written music corresponding to places including Bridge of the Gods, Columbia salmon, Celilo Falls, and other important places and objects — another COVID-affected delay.
Though I never really got out on the river, its wonders never ceased:
The way on cold mornings the vapor rises fairy-like between Hood River and Bingen, augmented by dawn light squeezing through the Gorge, and one recent day seeing the steam rise from the surface but only in the wake of a tug boat ... in certain after-dinner light, the rich blue of the Columbia is matched in nature's pigment by one body of water I know of: Crater Lake ... those mystical-looking silver eruptions seen late-afternoons in the channel, below White Salmon bluff? They are not from the wind, nor rising schools of fish, but the sun's reflection off large windows on homes on the White Salmon bluff ... witnessed one persistently windy day last summer, two hours' worth of sand blown like a 30-foot wall, along the Hood River Sandbar ... The precipitous joy of standing at the north end of the Hood River Sandbar, still in Oregon but closer to the Washington shore, the deep channel falling away at your feet ... And this one, not of the river but the visual pleasures of what can happen on its shores:
Along the basalt on Highway 14 I once saw — and saw just once — a mix of natural and artificial that was literally and figuratively moving. I was driving east at night and saw from the approaching lamp that a Burlington Northern train was heading west into the series of short train tunnels around Wind Mountain. A dramatic flickering dance of illumination and shadow ensued as the light on the front of the fast-moving train played off the surfaces in and between the outcrops and interceding walls, causing a jagged, staggered projecting and retracting of light, and with it the sensation of the train itself jumping left and right, stopping and starting, as the beam bolted and bounced from surface to angled surface. I've watched for trains in the same area ever since but never witnessed the same phenomenon again, a time-and-place experience that lasted all of 30 seconds.
On a recent getting-settled trip to McMinnville I was feeling bittersweet about the move, and it reminded me of those first months after being hired in April 2020 at Hood River News, commuting daily from Vancouver and grasping for the first time the intricate and ancient loveliness of the Gorge, best seen when draped in that scrim of evening light.
And to a stick of licorice embedded in a newly-painted crosswalk, as happened years ago at Sixth and State. As I walked to and from work I noticed the black candy gradually deteriorate from tires and rain and time, an oddly fascinating juxtaposition.
Licorice in the crosswalk? What can I say? I notice stuff like that. A reader took me to task a few years ago for writing about sidewalks and streets, for "keeping my nose down rather than paying attention to important things going on." Point taken, but it is our walking and driving surfaces that are underappreciated elements of daily life and so, yes, I am fascinated by inscriptions in sidewalks and curbs, by glimpse of 19th century brick street work exposed when pieces of later concrete and asphalt broke away, by the way some utility covers receive serial stripes of crosswalk paint from one year to the next ...
Someone once proposed the idea of painting giant silhouettes of important local people, on the State Street retaining panels in front of the county courthouse and its driveway, an intriguing idea for the blank wall, but the Home is Where the Heart Is tiles just at the opening of the driveway ...
Yes, this is a mural country, for let us not forget the interior ones, from the Manser "Manifest Destiny" mural at Hood River Middle School to the quilt-inspired one inside the old cafeteria at Wy'east Middle School, to Mark Nilsson' amazing Gorge panorama in the children's section of Hood River Library, to the Ethan Radliffe clown inside G Williker's to the elegant big cat in the aptly-named Tiger Lounge at Grace Su's China Gorge.
Which reminds me of places I never did visit in Hood River, including Jack's inside Golden Rose/Hood River Restaurant — I never had that Scorpion — nor 1301 Belmont despite my affection for old-line bars and taverns. Those and a lot of churches in town.
Hood River has a deep appreciation of history, up to and including most of the trophy displays in schools and some businesses. I say some because I am haunted by the question of why so often trophies are hidden away inside cases or placed on shelves too high to read them. Please, where that is happening, get them down to where people can view them, and take a tip from the alumni group from Cascade Locks who designed and built a lighted trophy case, and Wall of Honor, in late 2020, as a way to intentionally honor history.
Other things I never did? I never windsurfed or even sailed. I have been the Gorge's most determined landlubber, for whom basketball held the firmest attraction ... yet I missed ever playing basketball in the old Mid Valley Elementary gym, something I would have loved to do, especially since it was remodeled and restored with the seismic upgrade a year ago ...
Plenty of stories to be told, by someone other me ... and so I celebrate what I did not see.
I'll live elsewhere, but a part of me will always be in the mid-Columbia, for I have so grown to love this entire region. This place has always fascinated me, and always will. Heading into my final years before retirement, it has been a transition zone in more than one way.
I will end with a question about a mystery that has always intrigued me: The "Welcome to HR County" sign in Parkdale — why is it located there, 15 miles inside the county line?