The year 2019 saw building and leadership changes within Hood River County School District, and a pair of Hood River County tax measures go down in defeat, among other stories
Here is Part 1 of our look back at a year of change and progress.
Part 2 of the 2019 Year in Review will be in the Jan. 1 edition.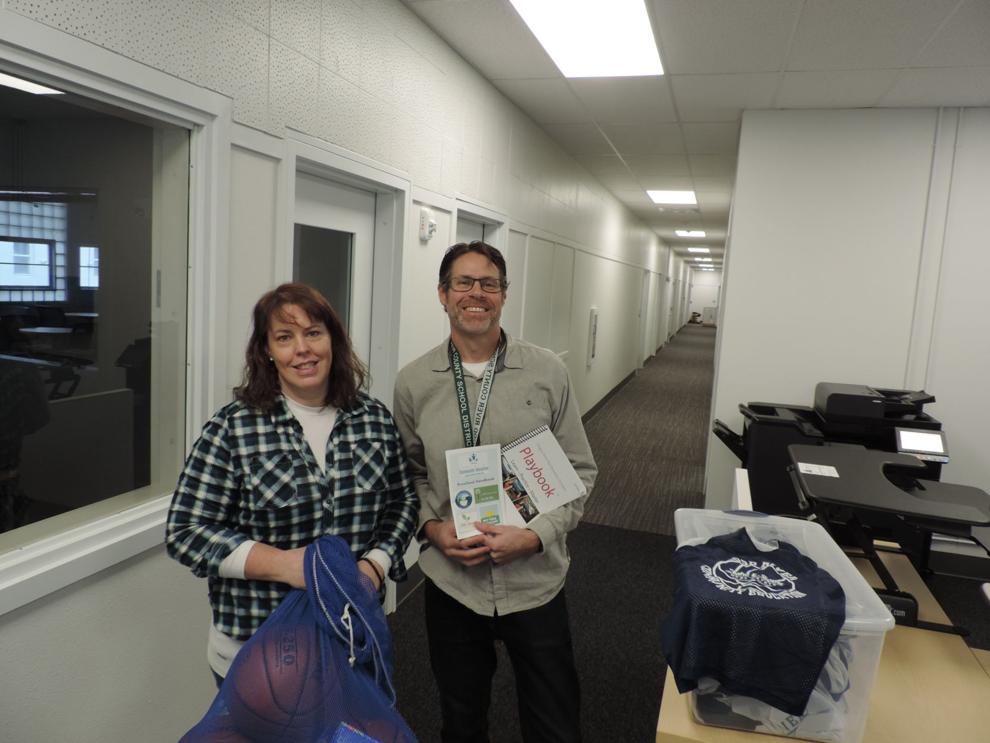 January
Hood River Community Ed moved from its temporary pool office to its new location in renovated Options Academy. Director Matt Rankin and assistant Katina Berg occupy the front offices, just past the front counter, inside Options Academy at 1011 Eugene St. Options Academy is the south building, next to Coe Administration Building, in the revamped Hood River County School District administrative campus.
Shari's Restaurant abruptly closed its doors Jan. 8. An employee phoned the Hood River News Tuesday to report she had just shown up for work at 4:30 p.m. and was told the restaurant was closed for good. The building was purchased and remodeled by Lucas Ward; the revamped restaurant and sports bar opened in late summer.
Approximately 60 of Sen. Ron Wyden's (D-Oregon) constituents gathered in Hood River Middle School's auditorium Jan. 21 for Sen. Wyden's 925th official town hall. Constituents asked questions on topics ranging from his inspirations to clearcutting and green energy, but much of the conversation focused around the ongoing government shutdown and border security issue.
In data released by the Oregon Department of Education (ODE) this month, the on-time graduation rate for Hood River Valley High School (HRVHS) grew by 4 percent. In addition to surpassing its own record, the high school's graduation rate climbed to 8 percent above the statewide on-time graduation rate of 79 percent.

February
Farmers Conservation Alliance moved into the former Sheppards building on State Street in downtown Hood River Feb. 1 and is settling in at its new office space, as reported in March. "The building has such good bones," Julie O'Shea, FCA executive director.  Parts of the original building also remain: Bins that "up until very recently" held seeds along one wall will stay, and the window displays will be turned into seating.
Hood River County School District Superintendent Dan Goldman has announced that, Starting July 1, Goldman will take a new job as superintendent for the Northwest Regional Education Service District, based in Hillsboro.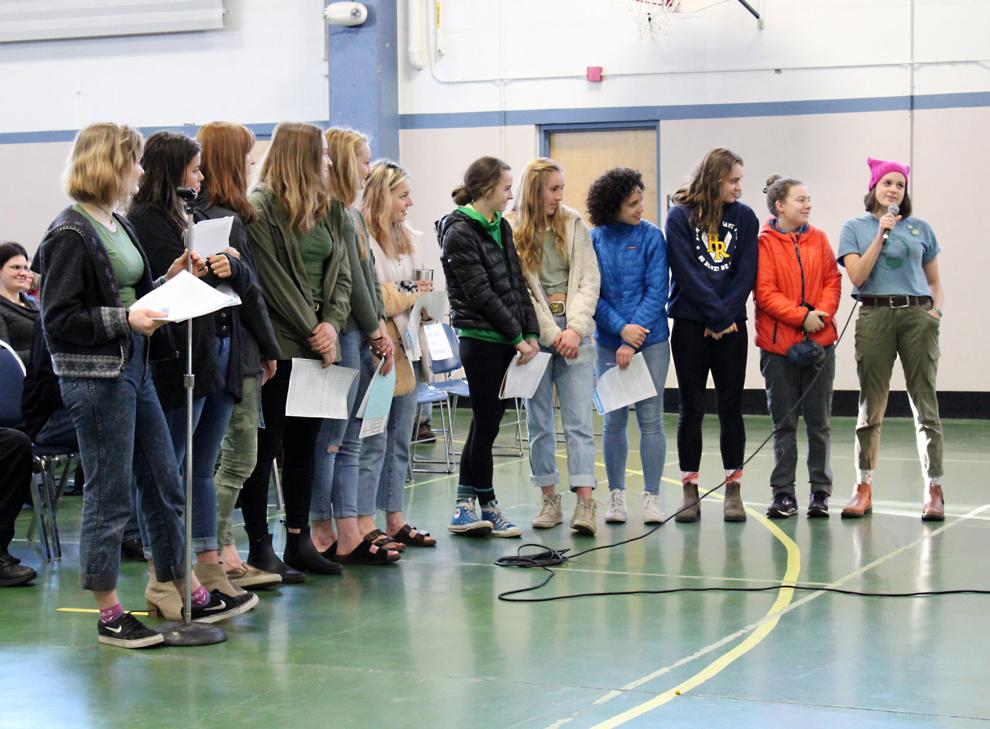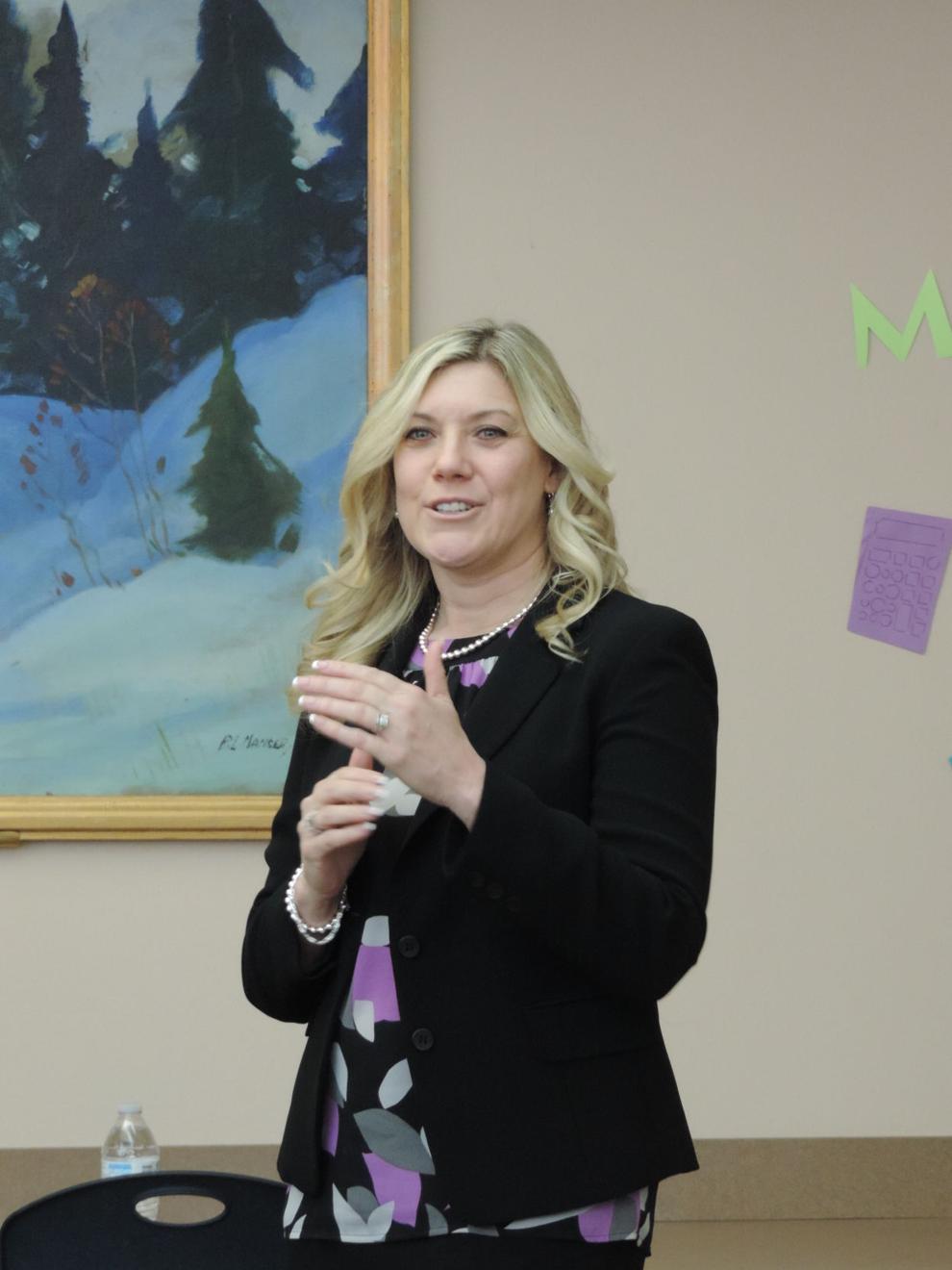 March
The final bout of winter weather hit the Gorge the first week of March with ice on the roads in town and on I-84, causing a plethora of problems. Power was out in parts of Hood River for approximately five hours after a car crashed into a power pole on Sherman Avenue.
Rep. Greg Walden held a town hall March 15 at the Hood River Armory, which was attended by approximately 120 people. The Q&A section started off with an extended discussion on climate change with members of the Hood River Valley High School Earth Action Club, and others asked questions on immigration reform, border security funding, the debt ceiling, Walden's outreach efforts, President Trump's Twitter account, and more.
Hood River residents welcomed students and chaperones from Tsuruta, Japan, March 14. Host families picked up students at Hood River Valley High School and attended a welcome dinner at the Hood River Saddle Club that evening. Activities during the week included visits to Hood River and Wy'east middle schools, a Portland Trailblazers game at the Moda Center and shopping at Clackamas Town Center. The group also had a day visiting Mid Valley Elementary for a tree planting, Pine Grove and Idlewilde cemeteries, and the downtown shopping area — not to mention a cooking lesson and lunch with Ben Stenn of Celilo and roller skating at Westside Elementary.

April
Community members were invited to meet Superintendent of Schools finalist Dr. Sara Hahn-Huston. After a nationwide search process and a round of interviews, the board narrowed their search from 27 total applicants for the position. They considered desired qualities gathered from surveys and face-to-face meetings with staff, civic leaders, community partners and families of students.
The Western Antique Aeroplane & Automobile Museum announced fundraising efforts to help expand its facilities. The proposed project will add wings off of the front entryway that will include one large conference room, several classrooms and meeting spaces, a lunch counter and improved collection management areas with additional display space. The project is estimated to cost $5 million.
Even though the Bridge of the Gods in Cascade Locks is a critical part of the Pacific Crest Trail, the bridge doesn't have the infrastructure to accommodate the thousands of hikers and bikers who annually cross over between Oregon and Washington. The Port of Cascade Locks is working to change that by establishing a dedicated pedestrian pathway on the Bridge of the Gods. The Port of Cascade Locks is currently working to secure $1.5 million from the State of Oregon for the planning and design work needed for the pedestrian lane, which would tentatively be attached to the side of the bridge, with no changes made to the vehicular lanes.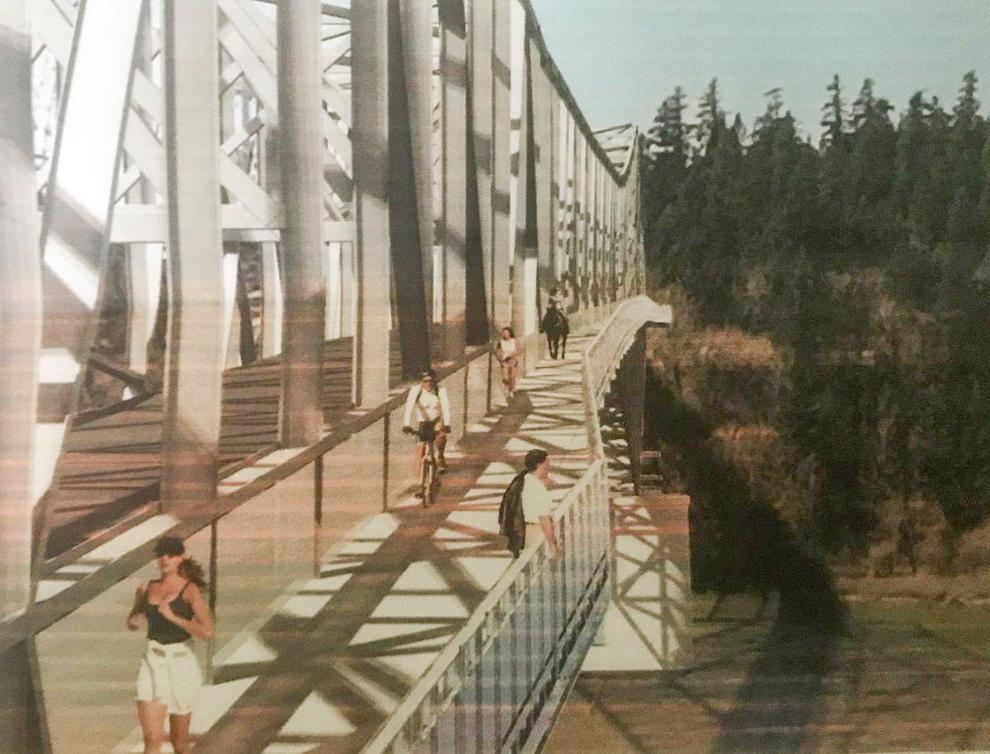 May
Hood River Valley High School teacher Dave Case was named the Columbia Gorge 2020 Regional Teacher of the Year by the Oregon Department of Education. Mike and Patty Schend were given the "Friends in Education" award by the Oregon Retired Educators Association at its annual convention.
The OSU Extension Japanese Heritage Garden celebrated its 10th anniversary with speeches, readings of letters written by Japanese-American children in internment camps to their teachers in Hood River, and a performance by Portland Taiko. Odell Garden Club prepared flower arrangements.
In Special District Election results, voters rejected two county funding measurers: Measure 14-65, the five-year local option levy, 3,470 no to 3,280 yes, and Measure 14-66, the food and beverage tax proposal, 4,035 no to 2,751 yes. Chrissy Reitz easily secured her Position 1 seat on the Hood River County School Board, and Kristi Chapman will be the newest Port of Hood River Commission member.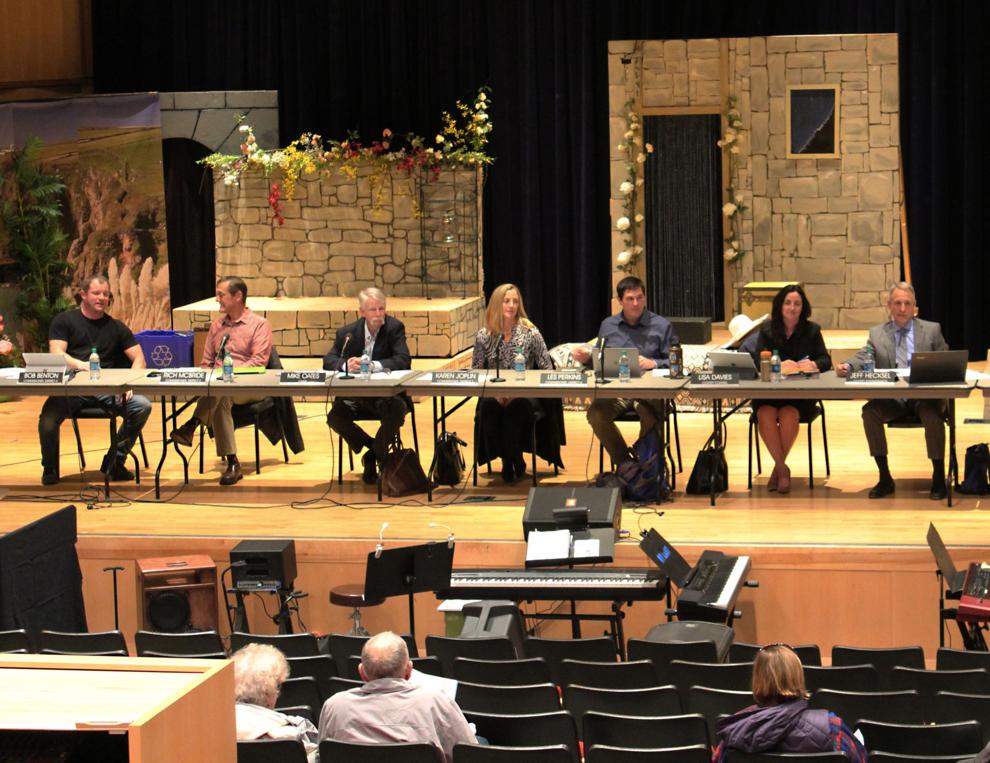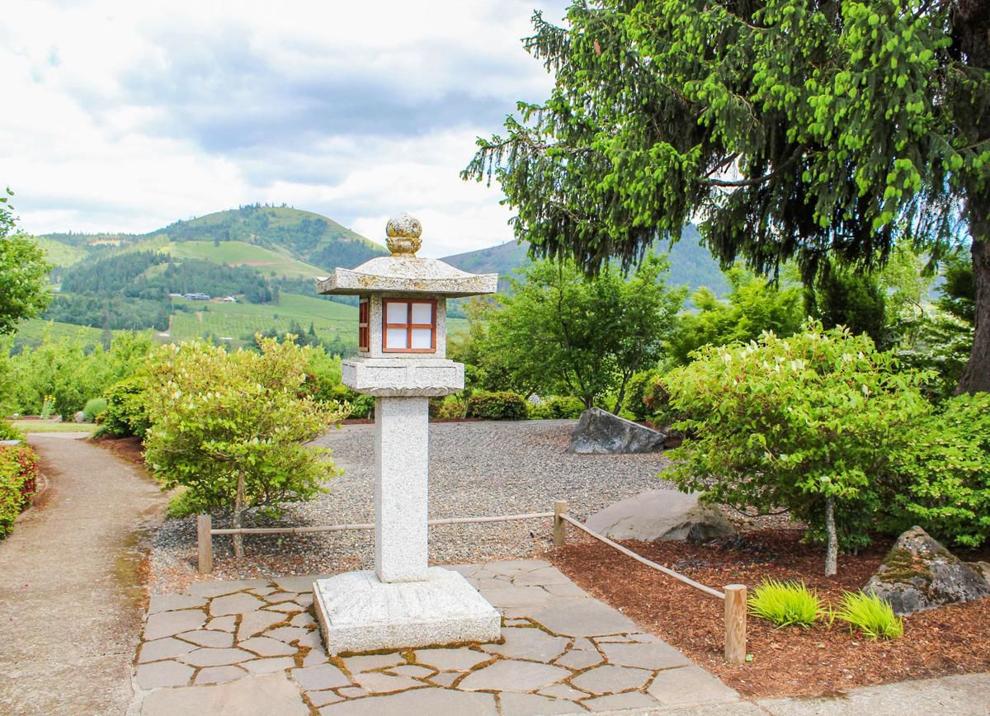 June
The Hood River Valley High School class of 2019 — all 326 of them — graduated outdoors at Henderson Stadium June 7, despite a bit of wind and a lot of rain. As the final few students received their diplomas and returned to the stands, Emily Curtis, president of the Associated Student Body, instructed her peers through the tassel ceremony, cementing their transition from students to graduates.
On June 8, 19 Horizon Christian School graduates walked across the stage during an indoor ceremony. Speakers included 2019 graduates Kaitlin Wenz and Marena Decker, as well as retiring teacher Oscar Stenberg and his son, Stephen, a 2007 Horizon grad.
For the second time this year, Senate Republicans have walked out of legislative session. Republicans warned June 18-19 that they could boycott Senate proceedings, as they did for four days in May, in order to stop a scheduled vote on a Democratic cap-and-trade bill. Hood River Republican Sen. Chuck Thomsen was among the legislators who left the state during that time to avoid being located by state troopers and brought back to the Capitol for a vote. This walkout lasted eight days. "I think this was worth doing for the State of Oregon and I would do it again. If I had to," he said.
Columbia Gorge Pride Alliance held its annual Pride Weekend June 29-30 in support of and to celebrate the LGTBQ+ community, as well as to recognize the 50th anniversary of the Stonewall Riots. Dillon Borton was chosen as Grand Marshal. Borton, born and raised in Hood River, is branch manager of Key Bank. He went to elementary and middle school in Odell and received his high school diploma at age 15 through a homeschooling program.