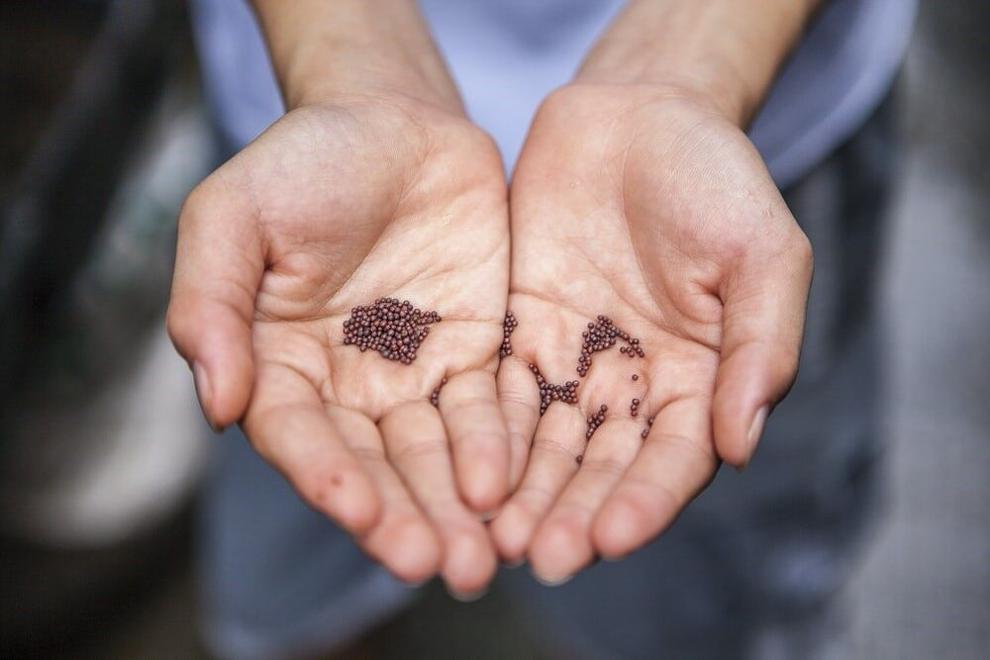 Yup, that's right — free seeds for your garden! If you haven't heard about the 2021 "Grow This: OR Garden Challenge," well, pull up a chair and let me share. This is an annual challenge, which started March 1, promoted by Oregon State University in conjunction with Oregon Supplemental Nutrition Assistance Program Education (SNAP-Ed) on this website www.foodhero.org/growthis.  Oregonians are challenged to grow different seeds, either their own or the four varieties randomly chosen when you sign up and request seeds. Seeds will be picked up at the Hood River Extension Service office, located at 2990 Experiment Station Drive, Hood River. (You'll want to call ahead to arrange a time for pick-up 541-386-3343.)
Once a month throughout the growing season, you will receive an email with new ideas for growing, harvesting and utilizing those fresh vegetables and herbs in delicious recipes.
Once you are signed up for the Grow This Challenge, you'll want to take a look around the website. There are step-by-step instructions under the "Gardening" tab for each of your seed varieties, a free downloadable cookbook that includes recipes using common ingredients and basic cooking tools and a whole kids section with lots of activities and videos. Make sure to check out the calendar of videos, starting in March and continuing through September, offering gardening tips, recipes and so much more! This is truly a website you'll want to share with your entire family and friend — and by the way, the website can be viewed in either English or Spanish. Thank you OSU!
I highly encourage you and/or your family to take advantage of this offer very soon, as free seeds will be distributed only while supplies last! Honestly, though, even if you don't end up getting free seeds, bookmark this website  www.foodhero.org/growthis, "Where healthy foods are fun, fast, delicious and on your budget!"
Master Gardeners are always here to help. Should you have gardening or pest questions you can submit them, online, to the OSU Hood River Extension, Central Gorge Master Gardener's virtual Plant Clinic at extension.oregonstate.edu/mg/hoodriver  or by phone at 541-386-3343 ext.38259. Please remember to leave your name, contact information and a detailed description of the problem. Master Gardeners are a great free resource for research-based information.