Hood River County School District Human Resources Director Catherine Dalbey presented district safety processes to board members at the Sept. 22 meeting.
"We say in the district that safety is our top priority, and we want to make sure that kids and staff are safe, and that ensures smooth operations so that kids can focus on their learning," Dalbey said. "During a global pandemic, there's heightened awareness of safety, so I think it's important that you all understand our processes and procedures in the district."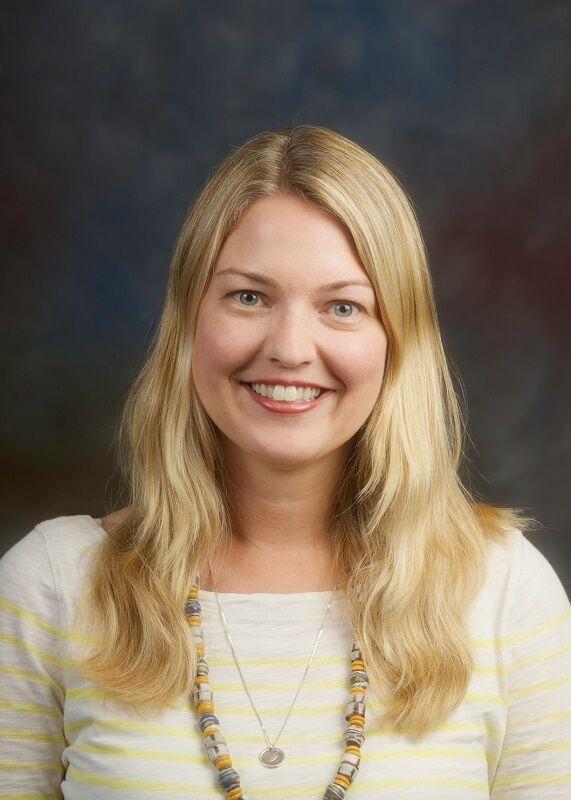 The district follows rules as outlined by the Oregon Occupational Safety and Health Act (OSHA), as well as Oregon Bureau of Labor and Industry. "Those are guideposts for us as a district, to make sure that we're in compliance with those statewide safety rules," Dalbey said.
On a local level, the district follows policy and procedure set by the school board, the district's employee handbook, and annual mandatory trainings, such as reporting of suspected child abuse and bloodborne pathogens. Each district site also has a safety committee (required by federal and state law), with monthly meetings that include school-wide staff representation.
Dalbey outlined the use of standardized emergency response protocol developed by the "I Love You Guys" foundation — one of its founders lost a child in a school violence incident in Colorado.
"In that situation, they found that there was law enforcement responders from all over the state and no one was really on the same page," she said. "Each agency had their own rules of engagement, but not everyone knew exactly what each other were doing, so from that was born the standard response protocol."
The protocol has five action steps — Hold (clear the halls and remain in a room or area until an all clear is announced, the most common action); Secure (an event happening outside of the school; return to the building and lock outside doors); Lockdown (a threat inside the school; classroom doors are locked, lights are out and silence is maintained, with adults preparing to evade or defend. Lockdown drills are required by Oregon statute to be held at least twice a year); Evacuate (such as a fire); and Shelter (hazard and safety strategy).
"What I've learned from law enforcement is they say, 'You do as you drill,' so we make sure kids and staff are familiar with how to handle an emergency situation by rehearsing and practicing that," she said. Protocols are used throughout the Gorge and include multiple state and local agencies, including police, fire and dispatch.
Dalbey additionally outlined COVID-19 protocols, such as screening for symptoms prior to entering a building. Those who test positive must isolate, with close contacts to a positive case quarantining for 14 days unless they are fully vaccinated and do not have any symptoms or were at least 3-feet apart in the classroom, wearing a well-fitting face covering and not having symptoms. Virtual learning is provided for students who are quarantining.
The district has signed up to participate in Oregon's COVID-19 testing program for K-12 schools, a voluntary, free screening program for unvaccinated students and staff; a third-party mails weekly test kits to families, with weekly results provided.
She also touched on the K-12 vaccine mandate, Oregon Administrative Rule 333-019-1030, which states that on or before Oct. 18, teachers, school staff and volunteers must provide proof of vaccination to show they are fully vaccinated, or documentation of a medical or religious exception. Schools granting an exception must take reasonable steps to ensure those persons are protected from contacting and spreading COVID-19, under section four. That might include working remotely, regular screenings or unpaid leave, Dalbey said.
"… If we have non-compliance, and there's some very clear frequently asked questions from the state on this, it's fairly clear that if someone is not going to request a religious or medical exception, or present their information that they're fully vaccinated, that we are not allowed to employ them," she said after Board Member Barb Hosford asked about non-compliant staff. "If they're on unpaid leave, they have rights back to their job. If someone just says, 'I'm just flat not complying at all,' we would not allow the unpaid leave and we would be having a conversation about potential termination."
Board Member Jen Kelly asked how many staff might be impacted by this mandate, and Dalbey said more than 90% of district staff have been vaccinated.
"It seems like COVID is a singular focus, but we still need to make sure that we keep all of our other systems practiced and up-to-date," Dalbey concluded. "… We are so fortunate with the partnerships we do have and everybody's willingness to jump in and do whatever they can to help our kids."