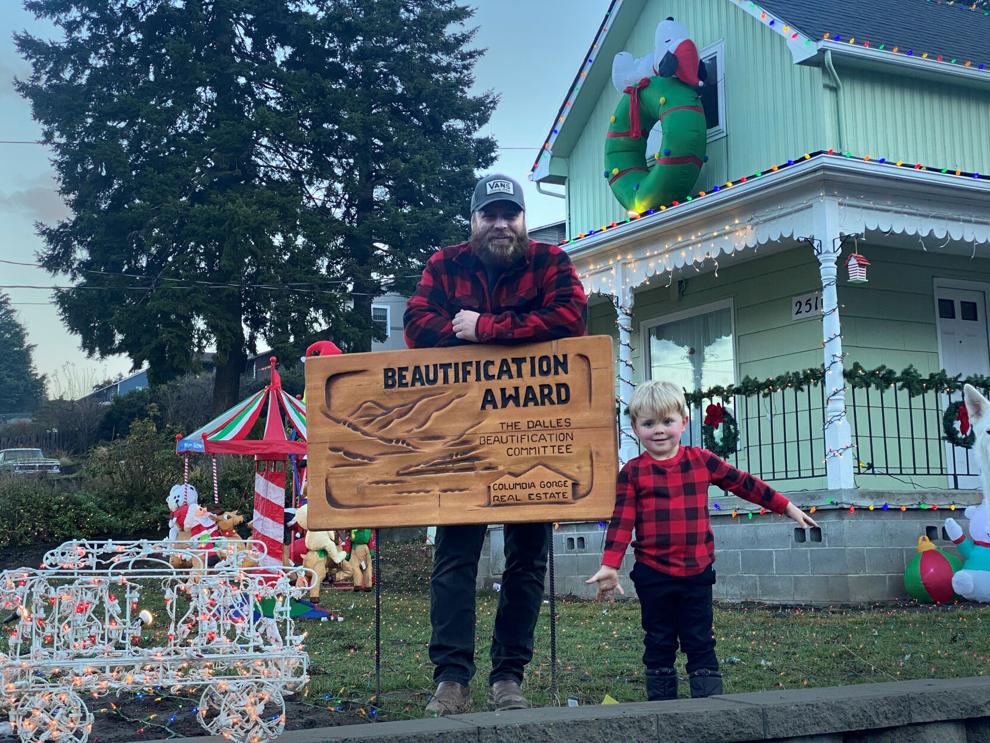 The City of The Dalles Beautification Committee announced the winner of the Holiday Decorations award Dec. 21, Nic Jenkins of 2510 E. 9th St., The Dalles.
This award is the Holiday Edition of the monthly Yard Beautification Award presented by Columbia Gorge Real Estate and The City of The Dalles Beautification Committee.
Beautification Committee President Tiffany Prince said, "As we walked and drove around The Dalles, looking at the array of Christmas lights and decorations, we felt so much appreciation for each household who decorated their homes and yards for everyone to enjoy.
"We saw so much holiday beauty in different forms and themes: the simple, small, elegant, charming, peaceful, classical, traditional, to the fun blow ups, moveable parts, music to lots of lights! So much creativity, imagination and time has been spent on each one."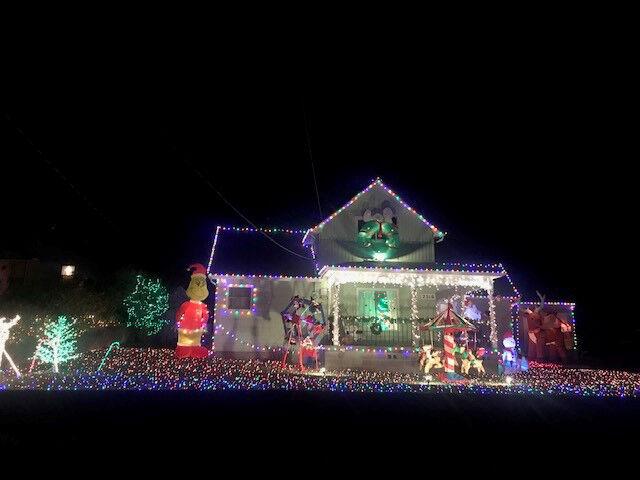 Some of the "runner up" homes were 707 E 18th; 1523 E 12th; 510 W 7th; 2114 Scenic Dr. and 3800 W 6th.