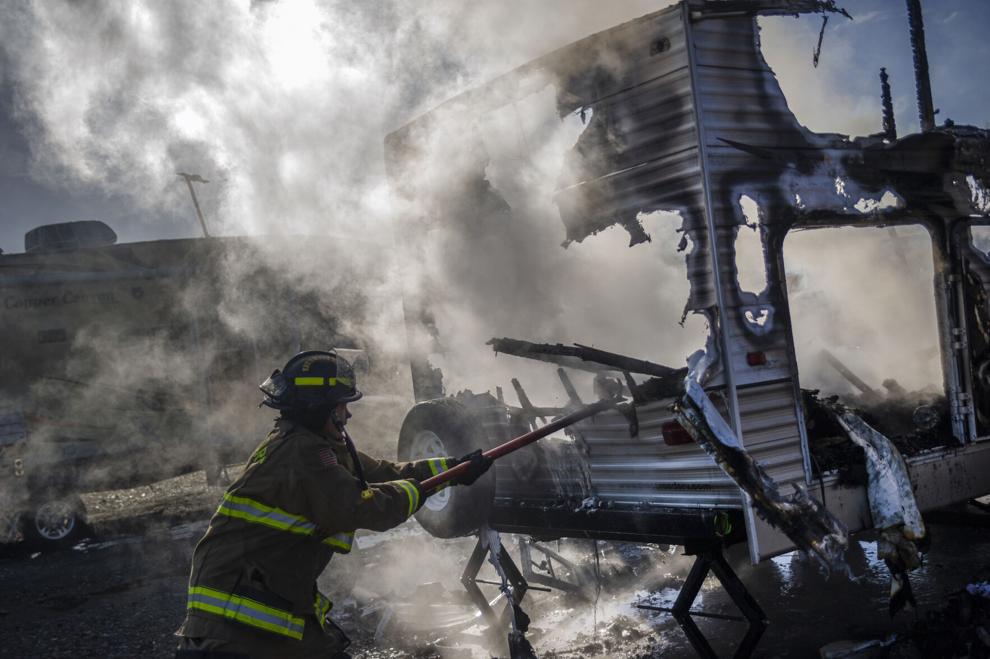 A fire Thursday morning, Jan. 14, destroyed a motorhome and damaged a second at Columbia River RV Park in Dallesport.
The resident of the motorhome awoke to smoke and managed to escape the burning motorhome without injury.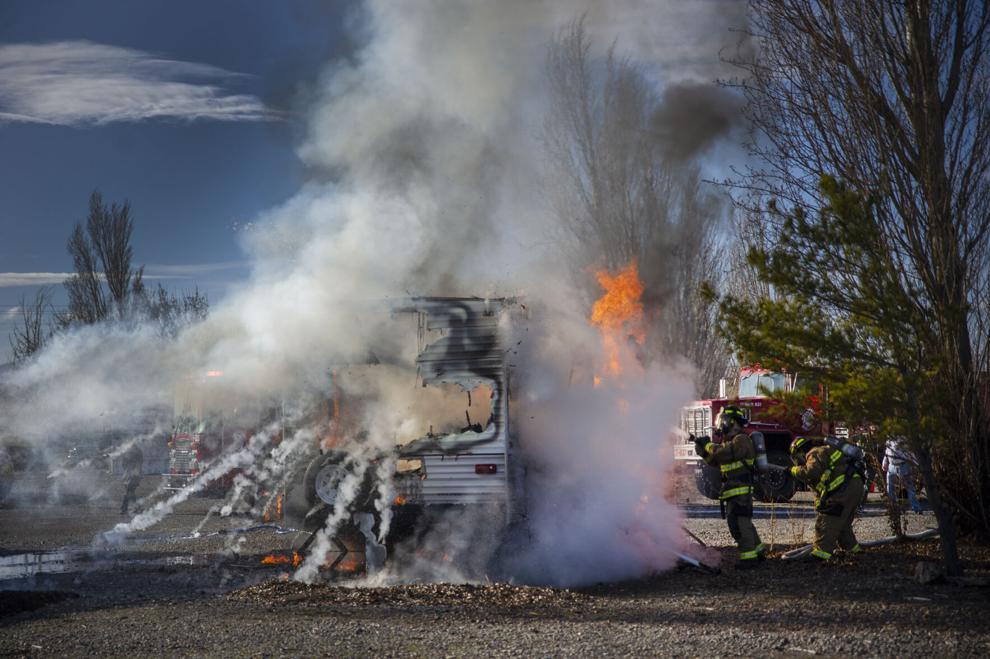 The fire also threatened three vehicles parked nearby. Tyler Luna, who was living in a nearby motorhome, pulled the vehicles clear of the fire with a tow chain. "One of them was already so hot the windshield had cracked," he said.
A nearby motorhome was also badly damaged on the side facing the fire. Dennis Eiesland, owner of the park, said it was only the second motorhome fire on the site in 25 years. The fire destroyed the first motorhome, which was about 28 feet long, and the second motorhome, of a similar size, was unlivable, Eiesland said. "I'm not sure where they are going to be able to go," he said of the residents.